Description
EICC Live: Hyperloop is the first event in our new series of free public talks for 2019.
We're thrilled to kick-off the new series with members of the team from HYPED - a student society at the University of Edinburgh, which is dedicated to accelerating the development of Hyperloop, and implementing the technology in the UK.
The HYPED team was founded in 2015 and has grown to over 200+ members. The diverse team comprises of international students across various academic disciplines.
Hyperloop is Elon Musk's concept for the future of mass transportation. The concept would see electrically propelled pods travel autonomously through a near-vacuum tube. The pods will be able to reach speeds comparable to aircraft, and could see a journey such as Edinburgh to London shortened to 50 minutes.
Hyperloop is garnering global interest and investment, with companies such as Virgin Hyperloop One, HTT, and Arrivo founded to build the technology. Governments around the world are supporting the technology, with progress developing in the UAE, the Netherlands, Finland, India, Russia and the United States.
Running Order:
18:00 Doors open
18:30 EICC Live: Hyperloop
19:30 Finish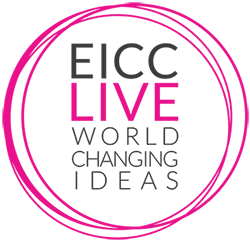 Organiser of EICC Live: Hyperloop