Description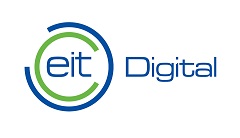 EIT Digital is driving the digital transformation of the UK and Europe. We invest in innovation with 130+ leading business and universities, open European markets and access finance for UK scaleups, and train entrepreneurial talent for today's digital world.
Join us at EIT Digital's new premises in the heart of London's Knowledge Quarter to learn about accessing our pan-European innovation ecosystem, Accelerator and entrepreneurial education activities.
At the event our supported scaleups will demo their exciting and innovative products. The event will provide a great opportunity to meet our Accelerator team, EIT Digital supported scaleups and network with our Partners including BT, Digital Catapult, UCL and other entrepreneurs.
Highlights
Opening by the Deputy Mayor of London Rajesh Agrawal and CEO of EIT Digital Willem Jonker, talks by Jodie Eastwood, CEO of Knowledge Quarter, Madalina Nazare, Manager R&D Programmes, Digital Catapult, Alistair Moore, Programme Director at UCL School of Management, Patrick Hartigan, EIT Digital Head of the Master School I Demo Day of London-based and European scaleups accelerated by EIT Digital I Networking with UK corporate, start-up and research ecosystems I Wine reception
Demos by I Firstbeat I iDENprotect I ORIGONE I 3D Repo I Fit to Perform I Qarnot Computing I Iginilife