EIT Health UK-Ireland Health Innovation Day

Wednesday, 19 July 2017 from 09:30 to 17:00 (BST)
Event Details
EIT Health UK-Ireland
Health Innovation Day:
'From Generating Ideas 

to Funding them'
Generously hosted by:
Oxford Biodesign, University of Oxford
#HealthInnovationDay 
Entrepreneurs, academics and business representatives are invited to join the EIT Health UK-Ireland and Oxford Biodesign's teams on this exciting occasion. The event will discuss innovation and entrepreneurship in healthcare and new strategies to develop talents, drive business ideas forward and tackle the challenges ahead.
The day will commence with a closer look at current healthcare challenges and ways of tackling them through new solutions. A systematic and proven approach to clinical needs finding and creatively inventing new biomedical technologies that take into account the important stakeholders of current healthcare settings, is the Oxford Biodesign Programme, our host for the day. We will hear some exciting pitches from their current fellows to round up the morning session. 

The afternoon will be dedicated to mechanisms for funding healthcare innovations, such as the EIT Health Headstart and Proof-of-Concept funding. The 2017 finalists of this programme will have the opportunity to pitch their inspirational projects to a panel of experts (angel investors, VCs, serial entrepreneurs), with the possibility of winning up to €50,000 in cash. This session will also include short presentations from UK and Ireland funders of and investors in healthcare innovations. 
In collaboration with: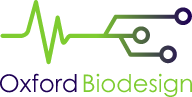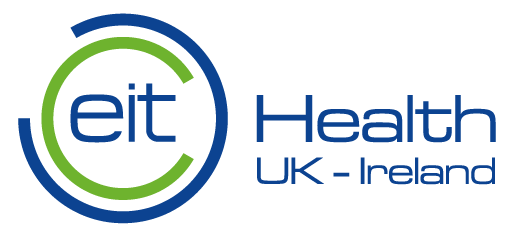 Draft Programme:
10:00-10:15 Welcome & Introduction (with Katharina Ladewig & Maarten De Vos)
10:15-10:35 
Opening Keynote 'Bringing the Outside In… the importance of context' (with Gabrielle Silver, Partner Brunswick Group)
10:35-10:55 
Oxford Biodesign - A systematic and proven approach to clinical needs finding
11:10-11:25
 Mark Dawidek, Oxford BioDesign Short Programme Fellow 2017
11:30-11:45
 James Cantley, Oxford BioDesign Short Programme Fellow 2016
11:45-12:15
 Panel Discussion
12:15-12:30
 Graduation Ceremony for Oxford BioDesign Fellows 2017 
13:30-13:35
 EIT Health - A European Approach to Entrepreneurship and Innovation in Health (with Katharina Ladewig, Director EIT Health UK-Ireland)
13:35-14:40
 EIT Health 2017 Headstart/Proof-of-Concept Finalists' Pitches I
14:40-15:10
 Supporting UK Businesses and Innovation in Health and Life Sciences (Jerome De Barros, Innovate UK; Gabriella Juarez-Martinez, Knowledge Transfer Network, Innovate UK; 
Eimear Gleeson of Enterprise Ireland
15:20-16:25
 EIT Health 2017 Headstart/Proof-of-Concept Finalists' Pitches II
16:25-16:55
 Investing in UK & Irish Health Ventures (Caroline Gaynor, Lightstone Ventures & Ash Patel, Mercia Technologies & Zachary Yerushalmi, Oxford Science Innovation)
16:55-17:00
 Announcement of 2017 EIT Health UK-Ireland Headstart/Proof-of-Concept Awardees
When & Where

Said Business School
Park End St
OX1 1HP Oxford
United Kingdom


Wednesday, 19 July 2017 from 09:30 to 17:00 (BST)
Add to my calendar
Organiser
EIT Health UK-Ireland
EIT Health is one of the largest healthcare initiatives worldwide. Its goal is to sustainably advance the foundations of healthcare and thus promote the future conditions for healthier living and wellbeing of people across Europe.
EIT Health does this by leveraging the expertise of more than 140 leading organisations spanning
key areas of healthcare such as Pharma, MedTech, Payers, Research Institutions and Universities. With
a budget of 2 billion EUR over the next decade, EIT Health will purposefully invest in Europe's best entrepreneurial talents and creative minds to foster the development and commercialisation of smart product and service solutions in the health sector, addressing the challenges imposed by demographic change and ageing societies.
Headquartered in Munich (Germany), EIT Health has established six co-location centres :
• London (UK/Ireland)
• Stockholm (Scandinavia)
• Barcelona (Spain)
• Paris (France)
• Mannheim and Heidelberg (Germany/Switzerland) • Rotterdam (Benelux),
whilst the EIT Health InnoStars ensure wider participation and outreach across Europe. 
EIT Health UK-Ireland broadly spans the region of the British Isles with the exception of Wales (which is part of the EIT Health Innostars). It is the home 'CLC' for some of the largest companies in Europe, coprirses worl-leading academic institutions and uniquely includes a group of Academic Health Sciences Networks.
EIT Health UK-Ireland Health Innovation Day