About this Event
Are you interested in personal growth and development? Do you wish to make the right decisions and moves, to remove doubts and fears, and to live your life with more authenticity, congruence and integrity?
The SPUDS Belfast will host a special guest coming all the way from London, Stephen Lynch who is a Northern Irish public speaking coach from Tyrone. He recently co-wrote a book with Khaled Nassra entitled "Eject the Autopilot: Choosing Self-Mastery over Safety".
It's a practical and philosophical playbook for building genuine, resilient and sustainable self-confidence by:
taking responsibility like a CEO ('the buck stops here')
confronting the rejected and repressed parts of our identities
disrupting outdated, harmful conditioning and limiting beliefs.
Written over seven months the book also explores:
Fundamental human needs and why we seek security and stability over adventure and mystery
Using strong emotions and profound life experiences to your benefit
Building courage to move beyond your comfort zone and live life on your own terms
Identifying the real self and overcoming the distractions of the ego
How changing yourself makes you a catalyst for change in others – inspiring them to work towards the best versions of themselves.
It's a punchy 108 pages and 15 chapters, and in the words of an early reader it's "insightful, intelligent and full of great nuggets of wisdom."
Come along to our meetup to learn first-hand about this 'autopilot' system, how it affects you and how you could utilise it.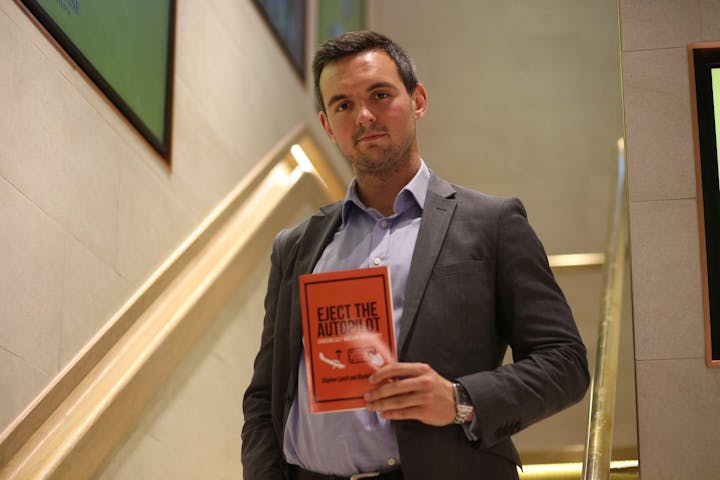 USEFUL TO KNOW
You will have the opportunity to ask questions and also speak at the event
There will be specially discounted copies of the book available at the event
One participant will receive a specially signed free copy of the book
We will be at the Theatre on the Ground Floor at Accidental Theatre. The nearest train station is Botanic. Please come at 1:45pm for a 2pm start, and we will finish at 6pm. Enter from the yellow stage door and use the code 2092, or give Desy a buzz at 07786713097.
Tea & coffee will be provided and this meetup is FREE of charge.
READ: Why we tolerate a second-class self-image and how to upgrade
https://medium.com/swlh/why-we-tolerate-second-class-states-bfcd65c1ba5a
READ: Eject the Autopilot: Choosing Self-Mastery over Safety
http://bit.ly/EjectAutopilot