If you have always wanted to have a go at painting expressive art and don't know where to start then this is the course for you.
About this event
Tuesday mornings 10am -12, four weeks starting 21 st September
Price: £80
A friendly and relaxed art class that introduces you to a variety of techniques and projects to inspire and encourage you to create your own expressive art in a free and painterly style. This is about enjoying the creative process and art experience, not worrying about end results. The course runs for 4 weeks and is one of a series of taster courses that can be booked over the year.
These classes are about relaxing, exploring art at your own pace and experiencing how much enjoyment being creative can bring.
Suitable for all levels including beginners this course offers a fantastic opportunity to be creative and learn new skills in a friendly and sociable space. Not forgetting the fabulous location, the inspiring Watergate Street Gallery located in Chester City Centre.
Homework will be set, which is optional but this will enable you to get the most out of the course and to develop your individual style. You are welcome to bring refreshments including wine, cake, chocolate sand carrot sticks!
Please be prepared to embrace "Happy Mistakes" with a sense of humour and artistic adventure.
What is Expressive Painting?
Don't worry about creating realistic paintings, this is all about working in a free, painterly and
expressive style. No artistic experience necessary as we will look at contemporary expressive
painters and learn the basics to this style of painting. We will work in different media including
acrylic paints, gels, pastels and ink. Materials will be supplied during the course but participants are
encouraged to purchase their own art supplies in order to develop in their own time.
What people say about the course
"This is great value for money"
"I love the classes as there is no pressure after a long day at work but Ive learnt so much"
"I had no idea how enjoyable and addictive painting is"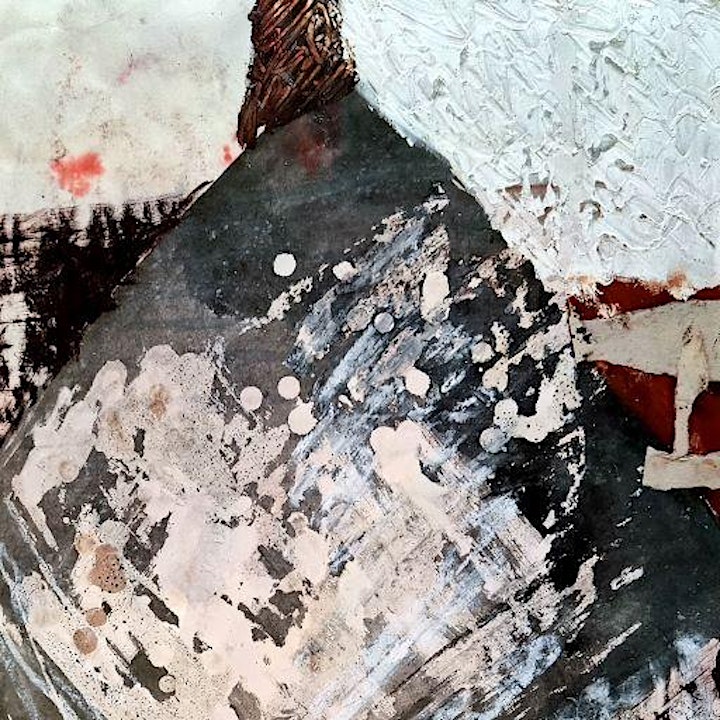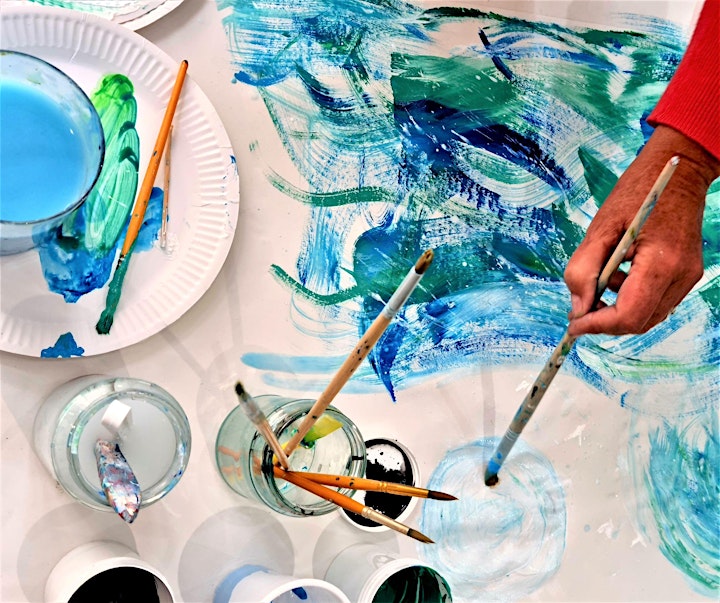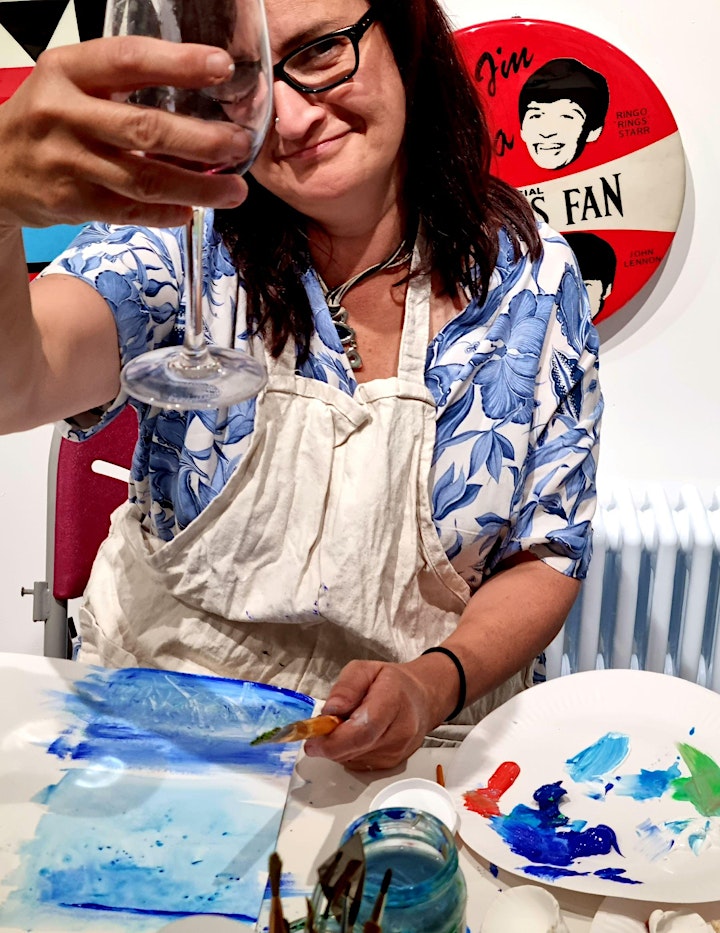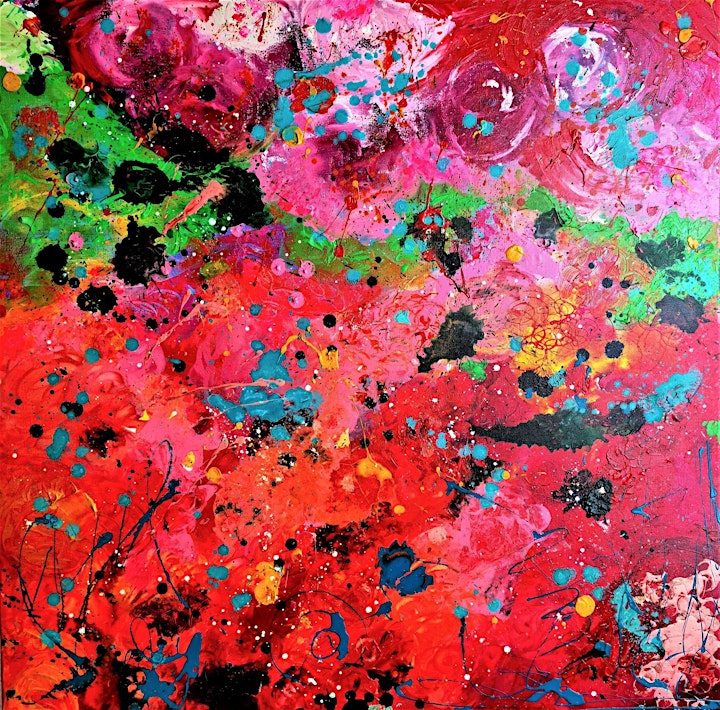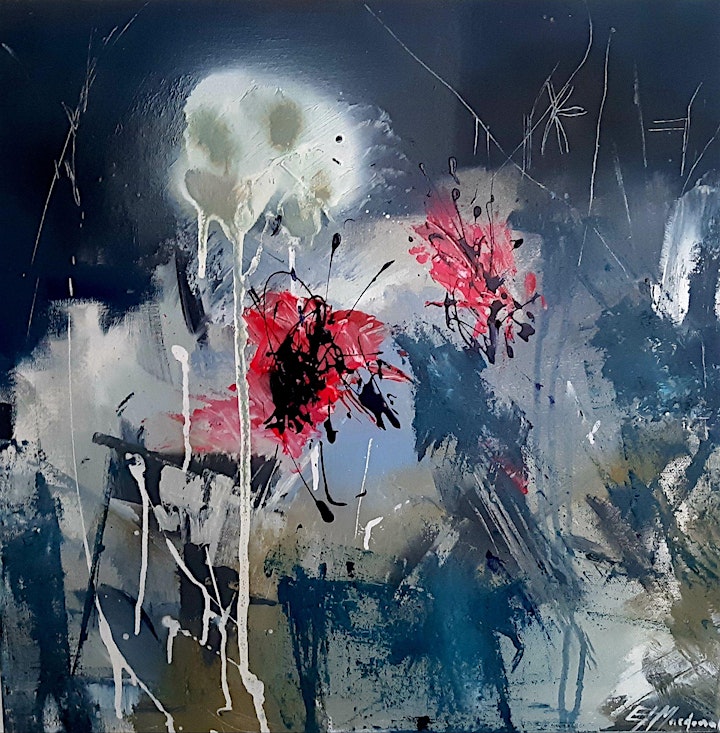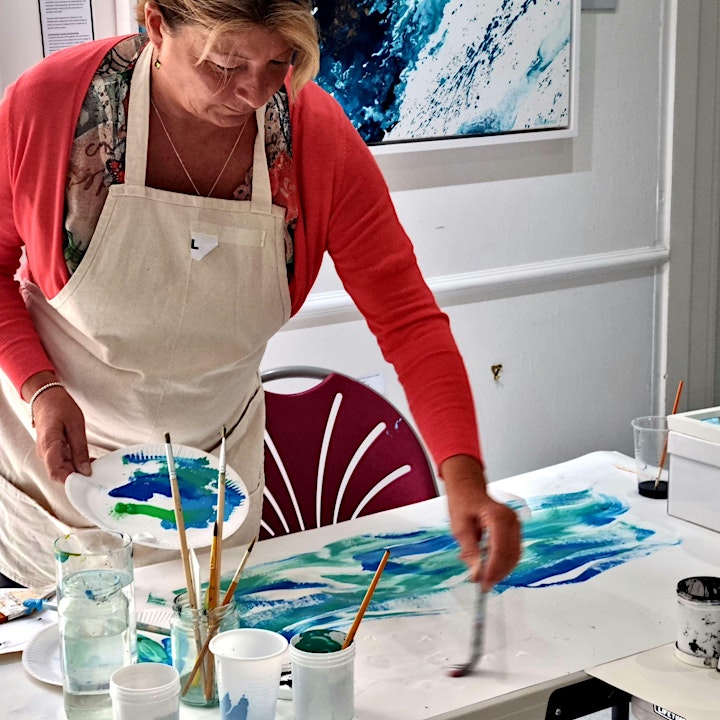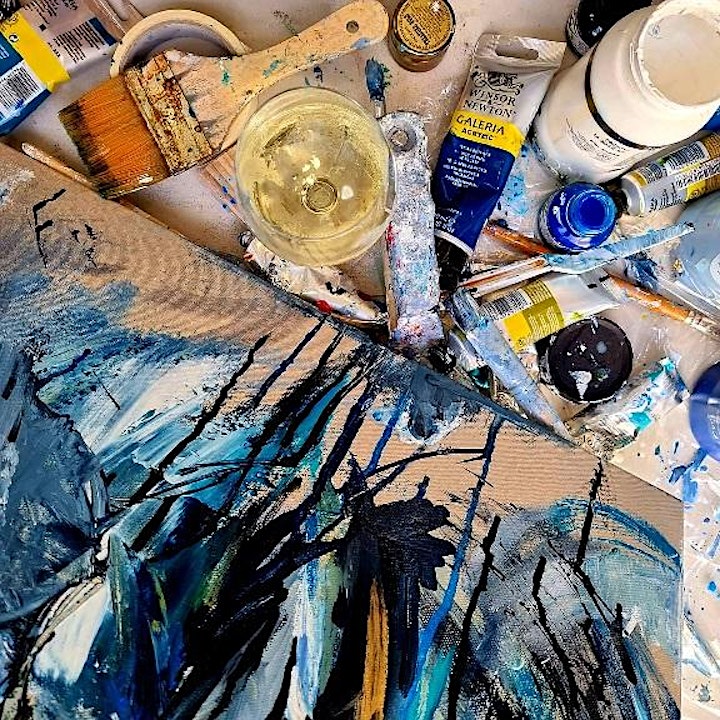 Organiser of EJ's Expressive Painting (morning) Course