Description
ELDER WISDOM: STAYING TRUE TO GRAVITY, GRACE & THE GIVEN
a Courage & Renewal Retreat in Normandy, France
21-25th September 2020; The Mill Retreat Centre, Breteuil, Somme, France
£395 (Earlybird £375) plus accommodation and board (£380-460); transfers from Calais available
"Enough. The job is done.
Whatever's been uprooted, let it be
Seedbed for the growing that's to come.
I ploughed to unearth last year's reasons –
The farmer ploughs to plant a greening season."
(Parker J. Palmer)
In former times, our 'elders' were keepers of wisdom, and were our leaders through times of change and evolution. They kept hold of the stories that kept communities and society safe and provided touchstones for well-being and a sense of identity. True elders are soul travellers – not just chronologically, but also spiritually and intellectually: reaching back and reaching forward, reaching in and reaching out into the world and the human ecology that connects us.
How do we take this journey into elderhood together? How do we stay faithful to what calls us forward, and trusting of our own inner voice? How do we remain true to 'gravity, grace and the given'? How do we hold our sense of courage and purpose as we age into elderhood?
Join us for some days of gentle and spacious reflective time in the countryside of northern France where we can connect with our soul's journey into elderhood, into wisdom, and into our own time of change and transformation. As individuals on our own soul journeys and with our own stories, this retreat is an opportunity to share our learnings, hopes, responsibilities and perspectives in life-giving ways; to reflect on 'the art of aging intentionally'. Through conversation, creative process and deep listening we hold space for each other to (re)discover our elder wisdom and how might guide and sustain us in the continuing unfolding of our lives.

A word from the facilitators…
We are delighted to be able to offer this 'Elder Wisdom' retreat in a relaxed week-day format in September 2020 at the beautiful Mill Retreat Centre in northern France. We aim to hold space for our own wisdom and insight to speak, as we reflect on the unfolding of our lives as we age. The language of the retreat will be English, and we hope you will fall in love with this corner of the Normandy countryside. We welcome people of all ages to this retreat who seek to explore the panorama of their lives and find a renewed sense of purpose in times of change. Join us for what promises to be a rich and relaxing few days!
Barbara & Kirstin
Courage and Renewal® retreats:
Renew heart, mind and spirit through the exploration of the inner and outer landscapes of one's life

Reconnect to one's identity and integrity; identifying and honouring gifts and strengths, and acknowledging our limits

Create a context for careful listening and deep connection with others and the challenges they are meeting

Help participants create trustworthy spaces where they can reflect on their sense of vocation and purpose

Explore the connection between attending to the inner dimension of our lives and the impact we have on communities within which we live and the working communities of which we are part.
Who should participate:
The retreat welcomes individuals seeking the opportunity for reflection and renewal as a means of illuminating their own life journey, or enhancing their leadership role in work, organisational or community settings. We welcome people of all ages, and the language of the retreat will be English.
This retreat is based on the work of Parker Palmer and the U.S.-based Center for Courage & Renewal's 'Soul of Aging' programme. The Center's approach to 'personal formation' and personal / professional development is founded on the belief that good leadership, in its very widest sense, - the ability to genuinely be of service to others in the various communities of which we are part, - flows from the identity and integrity of the individual. The retreat process invites participants to explore wholeness of self and clarity of vocation in times of transition while making connections between the renewal of one's spirit and the revitalization of the communities and social networks.
Dates and times:
Start time: Check-in from 3.00pm, in time for a 5pm start, Monday 21st September 2020
Midweek: You will have Wednesday afternoon and evening free to explore the local area or relax
End of retreat: 12 noon on Friday 25th September 2020 (boxed lunch provided)
The retreat is residential for all participants. We begin on Monday late afternoon with check-in available from 3:00p.m. and the initial gathering at 5:00 p.m. Our closing session will end before lunch on Friday, and a boxed lunch will be provided that can be taken with you for your onward journey or journey home. Participants are asked to arrive in good time so they can settle in before the first session on Monday at 5pm, and to plan to stay for the whole of the retreat.
As the retreat centre is a group venue, it is not possible to extend your stay by arriving early or staying on at the centre itself. If you are looking to extend your stay in France, the following websites could be helpful:
http://en.normandie-tourisme.fr/plan-your-trip/accommodation-115-2.html
https://www.visit-somme.com/accommodation
Our venue: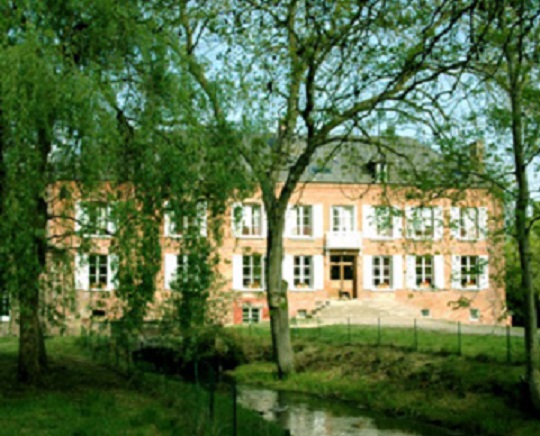 Mill Retreat Centre/Moulin de Breteuil
Breteuil
Route Treport (D316)
Montmarquet
Lafresguimont-Saint-Martin
80430
Somme
Hautes-de-France
FRANCE
Google Map link:
https://goo.gl/maps/wgoEfFMZXmq
The Mill Retreat Centre is located in a spectacular setting with over 30 acres of grounds. These include a 10 acre lake with a stunning wetland habitat and over a mile of riverbanks, perfect for relaxing walks and wildlife spotting. Originally built in 1846 as a Camembert cheese factory it used water from the river Bresle to power the cheese manufacturing process. In 2007 it was bought and renovated by the current owners as a retreat centre for hire by groups who are engaged in work that serves the common good.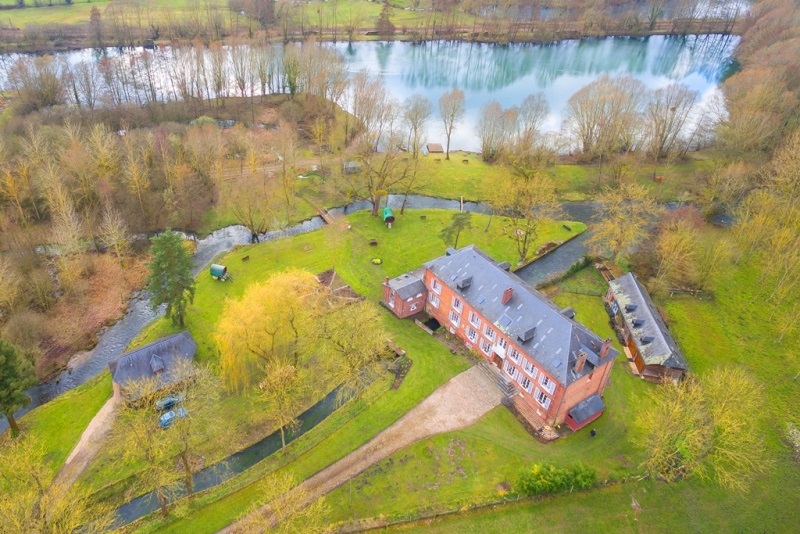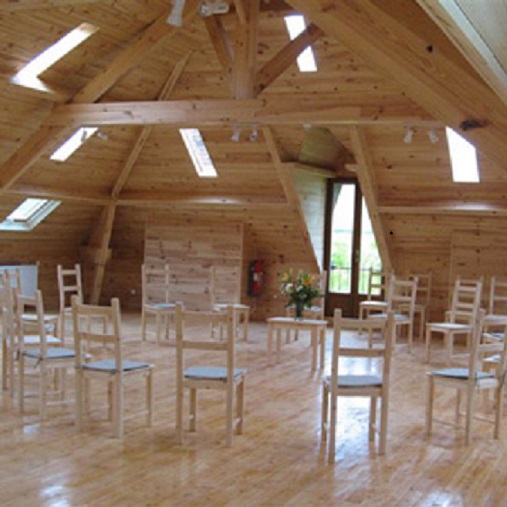 The accommodation is spread over 3 floors, with bedrooms on the first and second floor. The dining room is on the ground floor, and there are group rooms on the ground floor and on the second floor. A mixture of bedroom accommodation is available, from small single rooms, to large single or double/twin rooms, and large twin rooms. French 'pension-style', most rooms have shared bathrooms (normally shared with just one other room). A small number of rooms have ensuite facilities which are prioritised for people with health considerations.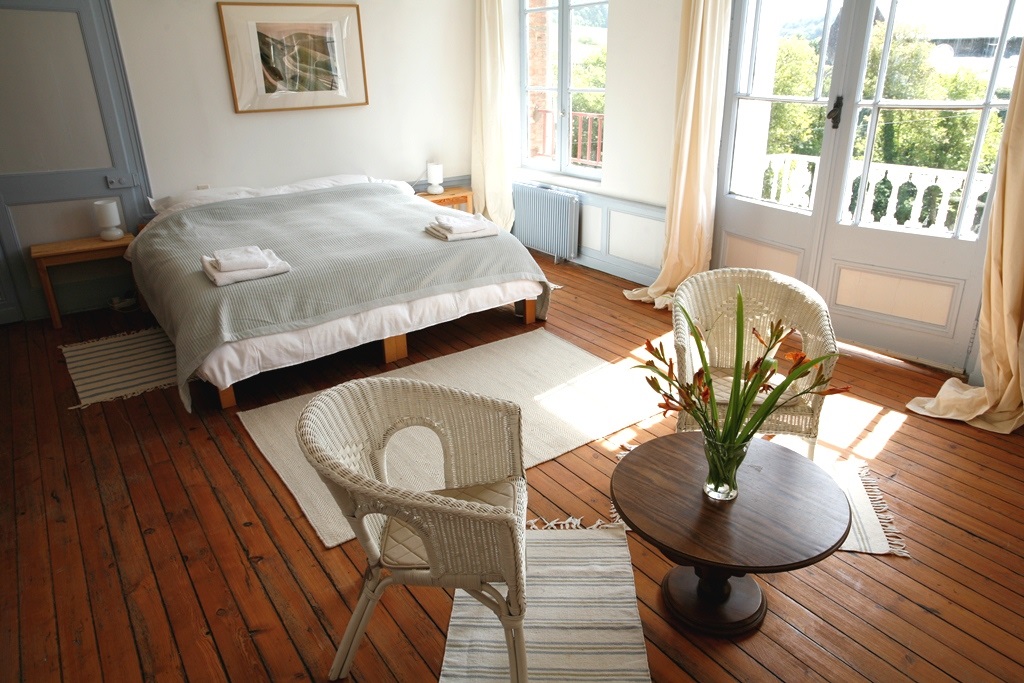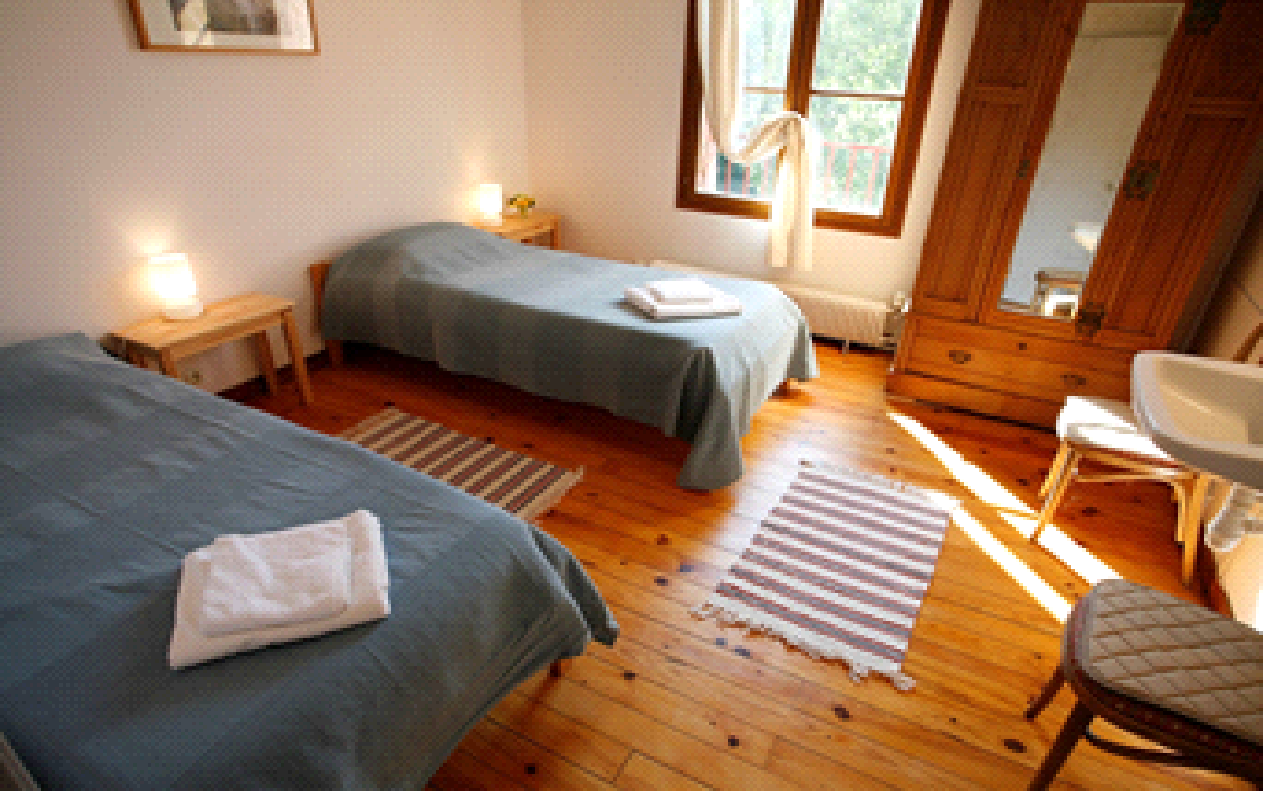 The Mill has a team of versatile high quality cooks, who take care of all our catering. They use mostly local seasonal organic vegetarian ingredients, and can cater for most essential dietary requirements. Please note these when you register.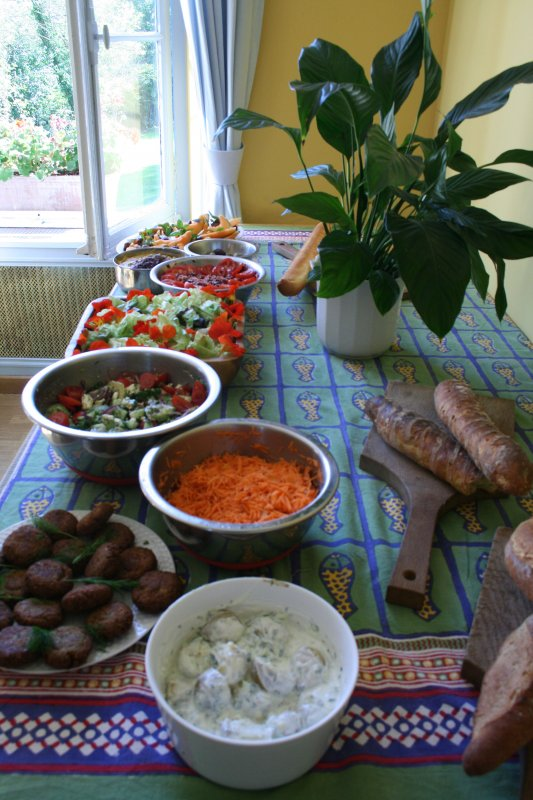 Getting to the venue:
The Mill is only a few hours journey from London, depending on your mode of transport, and the journey is very straightforward.
If coming by car from the UK, it is best to enter France via Calais (cross-Channel ferry or Eurotunnel) or Dieppe (slightly longer cross-channel crossing). You then have a two-hour drive from Calais, or one hour from Dieppe. The sea crossing from Portsmouth-Le Havre is also convenient on the French side, but it is a longer crossing. As an indication, if coming via Eurotunnel from London, the journey takes about 5 hours.
If coming by train from the UK, an easy option is to take the Eurostar to Calais and we will arrange a transfer for you from Calais departing around 1pm. Please note that as transfers from Calais need to be arranged in advance, we will ask you about your anticipated travel plans when you register. For the return journey, we will transfer you back to Calais for 4pm. The travel time from London is around 3-4 hours.
Cost, registration & payment, cancellation policy
Your fee comprises three elements:
Retreat fee: £395;

earlybird fee of £375 available until 31st December 2019

Accommodation and full board: £95-£115 pppn (4 nights) depending on choice of room

Options (transfer from Calais & optional trip): £27.50-£95 (see below)
- Retreat fee: this includes retreat materials and facilitation by two skilled facilitators, Barbara Reid and Kirstin Anglea, who have been prepared by the Center for Courage & Renewal.
- Accommodation and board: this includes comfortable overnight accommodation in single or shared rooms for 4 nights, full board with delicious vegetarian meals throughout, and a boxed lunch on the final day. A range of accommodation is available, in single or twin/double rooms. Accommodation and board prices vary slightly with choice of room, as follows:
Single room with shared facilities: £100 pppn (£400 total)

Large single room with shared facilities: £105pppn (£420 total)

Large single room with ensuite facilities: £115 pppn (£460 total)

Place in shared room with one other, with shared facilities (these rooms can be occupied as twins or doubles): £95 (£380 total)
You can select your accommodation and give details of any essential dietary requirements in the registration form. If you would like to share a room with a particular person, there is also space for you to let us know about this.
- Additional optional charges: these apply for:
Minibus transfer from Calais: £55 return per person, or £27.50 one way per person

Optional Wednesday afternoon trip to Amiens, with its beautiful cathedral, historic quarter, and floating gardens: £40
Registration:
Please complete the online registration form here, or you can do this later by going to:
https://elderwisdomnormandy.eventbrite.co.uk
You are not asked to make a payment at the time of filling this form in. Shortly after registration, you will receive an invoice for the retreat and accommodation fees. A deposit of £200 is required on receipt of the invoice in order to secure your place. Registering and paying the deposit before 31st December 2019 entitles you to the earlybird retreat fee. You will then be asked to pay half of the remaining balance by 29th March 2020, and the final payment no later than 28th June 2020. We ask you to make all payments by electronic bank transfer or by cheque (if you bank in the UK). We will send you account details to enable you to do this on receipt of your registration form.
Cancellations:
After registering you may withdraw your registration up to 8 weeks prior to the event start date (26th July 2020), at which point you will be offered a refund, minus a 25% administration fee calculated on the basis of your invoice total. If you cancel your place within 8 weeks of the event commencement date (i.e. after 26th July 2020), we regret that no refund can be offered. If therefore there are circumstances in your life that create a risk of cancellation, we recommend that you take out cancellation insurance in case you find you are unable to attend.
In the unlikely event that we need to cancel or postpone, a full refund of the retreat and accommodation fees will be offered. Please note that our liability is limited to the retreat and accommodation fees only, and you are therefore advised to consider taking out travel insurance to cover the travel element. For travel planning purposes, we will send you final joining information 8 weeks prior to the retreat.
Facilitators: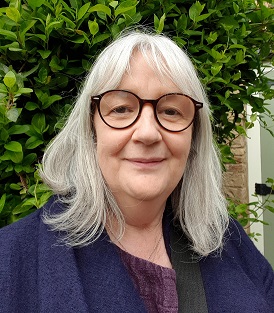 Barbara Reid, PhD, is a facilitator and retreat leader specialising in personal and professional formation. She has been prepared by the Center for Courage & Renewal in the U.S. to lead retreats based on the work of Parker J. Palmer, which she has been doing for the past 5 years. With a long-standing commitment to reflective practice, she has worked in a variety of settings with people involved in change and transformation in themselves, in their organisations and their communities. She is also a teacher of Mindfulness Based Approaches and taught part-time at the Centre for Mindfulness Research & Practice at Bangor University until the end of 2017. With a background in university teaching and research, Barbara has led vocational degree programmes and managed research projects for many public services and third sector organisations. Now through her supervision and training practice, she is passionate about creating open and trustworthy spaces that support dialogue, learning, and community building. She is currently writing a memoir about family life as experienced through car ownership called 'Across Europe in Second Gear'. Barbara lives in north Cambridgeshire on the edge of the Fens with her partner.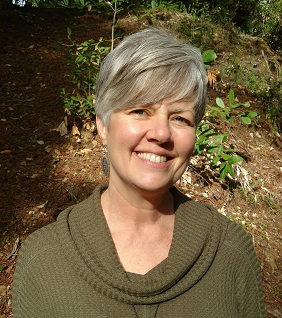 Kirstin Anglea, EdD, is a facilitator and retreat leader with the Center for Courage and Renewal , and committed to working to create a more just, compassionate and healthy world by nurturing personal and professional integrity and the courage to act on it. She has over 30 years experience in K-12 education and nonprofits, as a teacher, administrator and university professor. With a passion for education and a desire to understand the essential qualities that support the development and sustainability of thriving learning communities, Kirstin explored the concepts of reflective practice and relational trust, earning her doctorate in Educational Leadership with a focus on Reflective Practice in Education. She co-founded Nourish Courage in 2017, a consulting business that provides mentoring and coaching to teams, families and individuals striving to live and work aligned with their core values. In addition, Kirstin serves on the Board of Citizens4Community, a nonprofit in her community dedicated to developing and implementing tools, projects and events that encourage respectful communication, strengthen trust and build local community and leadership. When not working, you'll find Kirstin kayaking, exploring the wilderness, or cooking with her family in Sisters, Oregon.
Additional information:
If you have any questions about registration or about the Circle of Trust approach / the Center for Courage & Renewal, please contact Barbara Reid on 07970 877092 or email beereid@gmail.com.
Preparing for the retreat:
If you are unfamiliar – or even if you are familiar with the work of Parker Palmer and the Center for Courage & Renewal, you might like to look at some of Parker Palmer's books – "A Hidden Wholeness", "The Courage to Teach", and "Let Your Life Speak". Of particular relevance to our theme is Parker's recent book "On the Brink of Everything - Grace, Gravity and Getting Old". Another new book, 'The Courage Way', authored by the Center for Courage & Renewal and Shelly Francis is also a great introduction. Further information is available on the Center for Courage & Renewal's website - www.couragerenewal.org