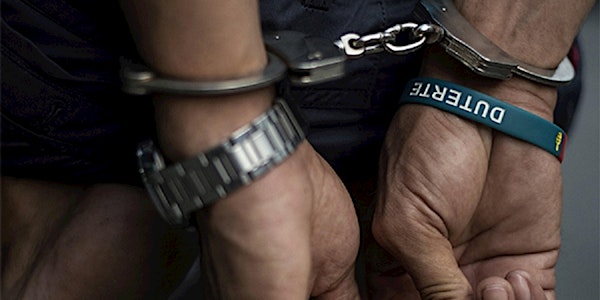 Electoral Dystopias in the Philippines: From Colonial Democracy to Duterte
Electoral Dystopias: Colonial Democracy and Philippine Modernity
About this event
This talk will examine the colonial roots of elections in the organization of native collaboration and counterinsurgency under Spain and the US. The introduction of democratic practices tended to produce undemocratic social relations in the making of Philippine modernity. It argues that elections in the Philippines--and perhaps elsewhere--faces two ways: in the stimulation of democratic impulses and ambitions among a people seeking social change, but also in the foreclosure and containment of such tendencies. The talk will conclude with a cursory look at contemporary practices today and the results of the 2022 presidential elections.
Speakers and Chair Biographies:
Vicente L. Rafael is Professor of History and Southeast Asian Studies at the University of Washington in Seattle. His research and teaching have focused mostly on the comparative political and cultural history of the Philippines, the United States and Southeast Asia. He is the author most recently of The Sovereign Trickster: Death and Laughter in the Age of Duterte (2022) The rest of his books include Contracting Colonialism: Translation and Christian Conversion in Tagalog Society Under Early Spanish Rule (1988/1993), White Love and Other Events in Filipino Histories (2000), The Promise of the Foreign: Nationalism and the Technics of Translation in the Spanish Philippines (2005), Motherless Tongues: The Insurgency of Language Amid Wars of Translation (2016), all published by Duke University and co-published in the Philippines by Ateneo University Press. He has also edited Discrepant Histories: Translocal Essays in Filipino Cultures (1995) and Figures of Criminality in Indonesia, the Philippines and Colonial Vietnam (1999). Rafael also wrote the Introduction to a collection of Nick Joaquin's stories, The Woman Who Had Two Navels and Tales of the Tropical Gothic published by Penguin Classics (2017).
Prof. John Sidel is the Sir Patrick Gillam Professor of International and Comparative Politics at the London School of Economics and Political Science (LSE). Professor Sidel received his BA and MA from Yale University and his PhD from Cornell University. He is the author of Capital, Coercion, and Crime: Bossism in the Philippines (1999), Philippine Politics and Society in the Twentieth Century: Colonial Legacies, Postcolonial Trajectories (2000), Riots, Pogroms, Jihad: Religious Violence in Indonesia (2006), The Islamist Threat in Southeast Asia: A Reassessment (2007), Thinking and Working Politically in Development: Coalitions for Change in the Philippines (2020, with Jaime Faustino) and a forthcoming book Republicanism, Communism, Islam: Cosmopolitan Origins of Revolution in Southeast Asia.