ELECTRIC BOOGIE (workshop)

Wednesday, 7 January 2015 at 08:00

-

Sunday, 31 May 2015 at 23:00 (CET)
Event Details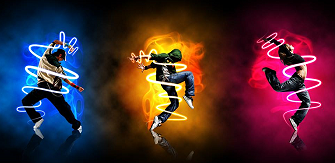 1 dňový víkendový kurz electric boogie pre začiatočníkov a mierne pokročilých v Bratislave. 
OBSAH: izolačné techniky, cvičenia, choreografia, improvizácia, pantomíma, stretching, variácie v štýloch (lock, pop, wave, bot, moonwalk, piruet, mime).
INFO: pre tento break-beatový tanečný štýl budete potrebovať voľné oblečenie a športovú alebo tanečnú obuv. BENEFITY: Fotodokumentácia, video, hodiny je možné venovať ako darček, zlepšené tanečné schopnosti, a zábava :) Akceptujeme aj poukážky Edenred (Ticket): Multi, Energy, Compliments, lokálnu menu Bratislavský Živec a Remedios Voucher.
TERMÍN: Sobota - (11:00 - 13:00 / 15:00 - 17:00)
CIEĽOVÁ SKUPINA: začiatočníci a mierne pokročilí 

MIESTO KONANIA:
ZŠ Ružová Dolina 29 - (stretko pred kúpaliskom Delfín)

Koľko hodín vezmete je na Vás, môžete dve .. či štyri :) 
ČASY môžu byť upravené podľa Vašej preferencie na základe prihlášky.
CENA: 
10 EUR / 2 hodiny 
16 EUR / 4 hodiny (celý kurz)
------------------------------------------------
NEZÁVÄZNÁ, ALE NUTNÁ PRIHLÁŠKA  

Pri platbe na mieste akceptujeme aj poukážky Edenred (Ticket), lokálnu menu Bratislavský Živec a Remedios Univerzálny Voucher (kredit).

Vašu účasť potvrdzujte najneskôr 3 dni pred termínom.

ĎAKUJEME, ŽE O NÁS DÁTE VEDIEŤ :)
When & Where

Ružová dolina 623/29
29 Ružová dolina
821 09 Bratislava
Slovakia


Wednesday, 7 January 2015 at 08:00

-

Sunday, 31 May 2015 at 23:00 (CET)
Add to my calendar
Organiser
Remedios o.z. along with its director Daniel impersonate remarkable and inspiring languages education. We focus on workshops by merging artistic impro creation and languages education. The aim is to provide the utmost www.Go-Dany.sk experience. Discover the added value of our world. Be amused.