'Electric Mobility: Insights from European policy and the automotive sector'
About this event
This event is part of a series of webinars from the Decarbonising Transport through Electrification (DTE), a whole system approach Network+, an £1M project funded by the Engineering and Physical Sciences Research Council (EPSRC), part of the UK Research and Innovation (UKRI) .
Session Chair: Dr Dimitris Potoglou, School of Geography and Planning, Cardiff University
DTE Network+ Principal Investigator: Prof. Liana Cipcigan, School of Engineering,Cardiff University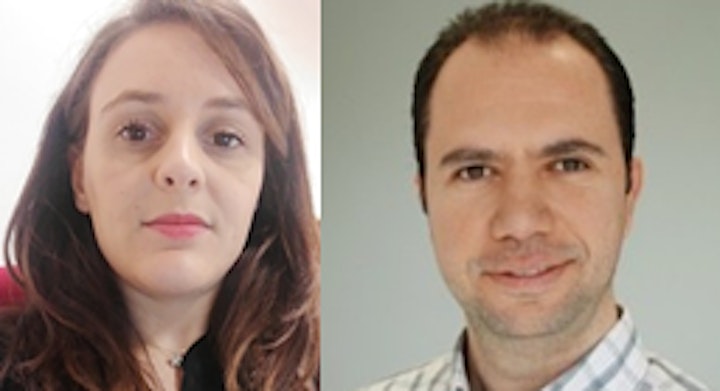 Decarbonising transport in Europe: Trends, goals, policies and passenger car scenario
Dr Mariangela Scorrano, Assistant Professor, University of Trieste, Italy
Mariangela is Assistant Professor in Applied Economics at the University of Trieste, Italy (Department of Economics, Business, Mathematics and Statistics "Bruno de Finetti"). Her research interests focus on transport economics and policy, transport demand modelling, discrete choice modelling, integrated choice and latent variables/ hybrid choice modelling, policy scenario analysis, electric vehicles' market simulative trends, total cost of ownership, and the integration between electric mobility and renewable energy sources.
How does electromobility reshapes business trends in the automotive industry?
Dr Anestis Papanikolaou, Sr. Data Scientist (Mobility), Software Innovation Centre, Volkswagen Data: Lab Munich, Germany
Anestis has an engineering background with expertise in data science (big data) and transport modelling. Currently, Anestis has key technical roles in the development of transport related software products and the design and implementation of efficient shared mobility services at Volkswagen Data:Lab.
Prior to joining the Data:Lab, Anestis was responsible for the technical lead of large scale mobility projects such as EDMOND (Estimating Demand from MObile Network Data), a 'world first' project by Jacobs with the aim to apply data fusion and machine learning techniques for updating Transport for London (TfL) demand matrices. Anestis have previously won (as Project Coordinator) the first EU research Project on Big Data in Transport and led/participated in more than 30 European Research Projects and transport studies. During the last 15 years, Anestis has worked for, collaborated, and provided transportation advice to the European Commission, the European Investment Bank, Ministries, transport operators, private companies, universities and research institutes in Germany, UK, Spain, Greece and Cyprus.
Organiser of Electric Mobility: Insights from European policy and the automotive sector
The DTE Network+ is led by Cardiff, Cranfield, Birmingham, Bristol and Southampton Universities along with stakeholder partners combining research expertise in charging infrastructure, autonomous vehicles, electric and hybrid aircraft, decarbonisation of the rail network, power systems, analytics and cyber security.
https://dte.network/