Electric Vehicle Business Experience
Test drive the worlds most popular electric vehicles and discover how they can benefit your business financially and environmentally.
About this event
Do you want to experience the thrill of driving an electric vehicle?
This is your exclusive invite to our Electric Vehicle Business Experience held on Monday 20th September 2021 at Rudding Park, Harrogate, from 9AM – 5PM. The event will give business leaders the chance to get a sense of how EVs can work for them personally, and as a part of their businesses electrification.
You will see:
Some of the most popular electric vehicles on the market for you to test-drive.* Whether you are looking to update your fleet or directors vehicles, there will be something for everyone.
Charge point specialists.
Finance experts.
EV Experts.
Electric vehicles reduce costs for companies in numerous ways. If you would like to find out more about how they reduce costs the experience is your opportunity to do so. 
With such compelling benefits, all business people should be planning their transition to electric vehicles. Come along to find out more and ask the experts on hand.
 The event is free to attend. Please register your attendance below.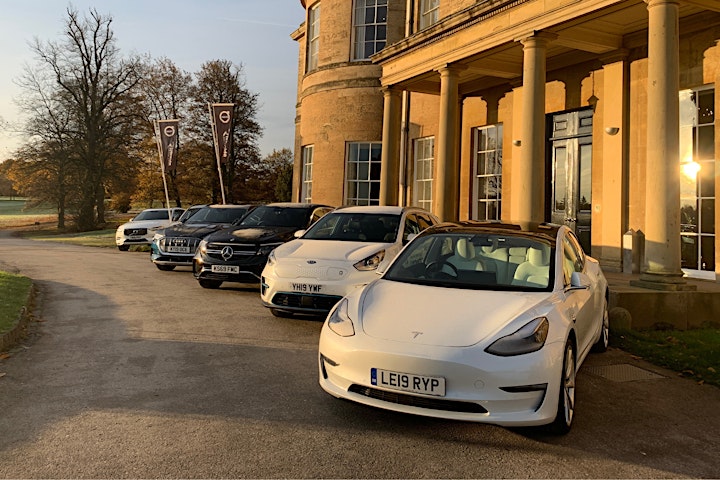 Guest are welcome to the experience. If there are other companies you think would benefit from attending, please advise us and we can invite them too.
Even with the lifting of restrictions, we will continue to monitor the COVID-19 situation. There will be measures in place on the day to ensure the safety of all those attending.
We look forward to seeing you there.
*Tests drives will be subject to manufacturer terms and conditions and at this stage, we are unable to guarantee all vehicles will be available to test drive.
Organiser of Electric Vehicle Business Experience