Description
Funding for Workplace Chargers for Tilbrook and Caldecotte Employers.
With numbers of electric and ultra-low emission vehicles growing rapidly, employers are increasingly under pressure to provide charging facilities to cater for the rising needs of their staff.
Join us at Red Bull Technology on Thursday 22nd March 1:30pm-3pm to find out how Tilbrook and Caldecotte employers can apply for funding for their own workplace chargers and installation. Staff from the Milton Keynes EV Experience Centre will showcase the grants available and Red Bull will provide an employer perspective by discussing their newly-installed charge points.
You can also test-drive a BMW i3 EV yourself!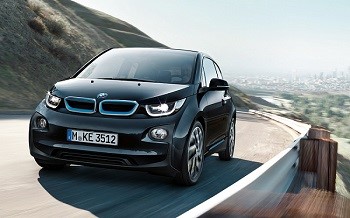 Electric Cycling
The recent rapid growth in popularity of electric bikes has made cycling to work far more accessible. By providing additional power whilst riding, they make hills and long distances a breeze. Trek Bikes, based on Tilbrook, will discuss the benefits of electric cycles and give attendees an opportunity to test ride one too!
Should I Attend?
This forum is FREE and open to all businesses in the Tilbrook and Caldecotte area. It will be particularly useful to managers with a role in facilities, parking, environment, corporate responsibility, transport and human resources. The event will also provide the opportunity to network with local employers and also test an electric car or bike yourself!
Please book your place in advance so we know expected numbers. Light refreshments will be provided.
This event is coordinated by SmartGo Milton Keynes. For more information, please contact SmartGo on email: info@smartgo.co.uk or tel: 0330 024 56 65