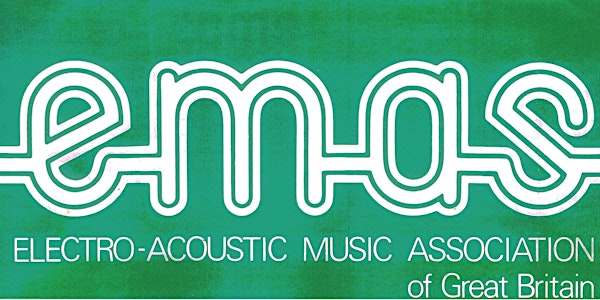 Electroacoustic Music Association of Great Britain 40th Anniversary
Location
University of Greenwich
11 Stockwell Street
Greenwich
London
SE10 9BD
United Kingdom
Description
EMAS - 40th Anniversary Celebration (Electroacoustic Music Association of GB)
The Electroacoustic Music Association of Great Britain (EMAS) was founded in January 1979.
In celebration of its 40th anniversary, institutions have joined forces to host a weekend of talks, concerts and round-table discussions.
On 26th and 27th January 2019, the British Electroacoustic Network and the School of Design, University of Greenwich, shall present:
Electroacoustic Music in Great Britain: past/present/future
With various invited talks and performances relating to the 40 year anniversary of EMAS.
Conference Dinner
The conference dinner will be held on Saturday evening. If you wish to attend, please select the Conference Dinner option under tickets (price £47 includes 3 course meal and wine).
Fees (not including conference dinner)

Weekend (two days) Academic £40
Weekend (two days) Independent £20
One day (Saturday or Sunday) Academic £20
One day (Saturday or Sunday) Independent £10
Note: Select Academic rate if employed by a University and Independent rate for non-University delegates.