About this Event
An interactive storytelling experience of candlelight, calm and connection powered by good food and real-life stories.
Join us at this very special evening of Elephants at Home. All the best parts of our much-loved storytelling supper club brought to you at home.
This is not yet another eye-straining evening just watching a grid of faces on a screen.  There are too many of those right now. We hear you. This is a calm, cosy, space where you can escape to for a break from the online overwhelm - a place to be still and truly connect with people. 
Our special storytelling recipe.
Like most good stories, the evening is split up into three parts:
Beginning: a mindful meditative moment followed by a chance to connect individually with some meaningful conversation starters.
Middle: a storytelling circle where each guest shares a true story about the evening's 'elephant in the room' - an issue or experience many of us share but avoid talking about out loud. This month's elephant in the room is: UNCERTAINTY. Your story can be pre-prepared, but most people think about the theme beforehand and just tell it straight from the heart on the night.
End: a quiet reflection on the evening and how to the experience to support your wellbeing during a crisis that's made social distancing the norm. We end with a final mindful moment to celebrate the beginning, middle and end of our group story - one of connections made, stories told, perceptions changed and most of all silences broken.
A warm and cosy sanctuary that's like sharing stories around the campfire.
We put all the things that make our in-person experiences so special into an online sanctuary we hope you'll love. Our lives are now dominated by the anxiety, noise and overwhelm of the current health crisis.
Coming to this Elephants At Home experience will give you a chance to release some of that tension and spend an evening in good company, where you can be honest about the good and the bad of how you're feeling right now.
Connection is what we do and it's exactly what we all need right now.
We've been bringing people together as part of life-changing meaningful experiences of connection since 2018. Tackling social isolation and loneliness is kind of our thing... and it's needed more now than ever.
So if you're missing some authentic connection in your life, or just want a safe, comforting, friendly space to listen quietly and share your story, then our peaceful little online haven is the perfect place for you.
Come, eat, share, listen and join us on our mission to help the world to share more, hide less and break the silence of social isolation, one storytelling supper at a time.
-----------------------------------------------------------------------------------------------
OUR COMMITMENTS
The openness and intimacy of our dinners is what makes them special, so we ask that everyone who comes along agrees to a few important commitments. By buying a ticket and signing up to attend a dinner you agree that you have read and accepted the commitments below, which we expect all guests and members of our herd to follow.
One: This is a safe, judgement-free space.
Two: What goes on at the table, stays at the table and the same goes for our virtual table, too. That means we can all speak freely with confidence knowing that what we say won't be shared anywhere else. We each agree that we will never disclose any names, private information or identifying personal details without permission from the guest(s) that information belongs to.
Three: Three's a crowd. We follow the Rule Of Three, which means we would love you to spread the word about Eating with Elephants and encourage new people to join our herd. But, so to encourage everyone to make new and meaningful connections with others, guests shouldn't know more than two other attendees before coming to that event.
Come with an open mind and a willingness to be brave and generous in sharing your story so that everyone feels safely encouraged to do the same.
You can find out more about us at www.eatingwithelephants.com. We look forward to seeing you!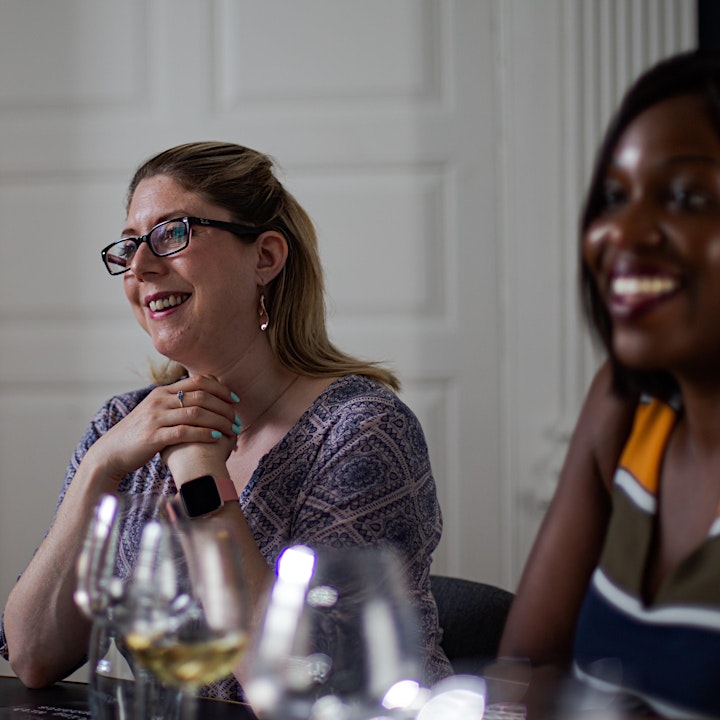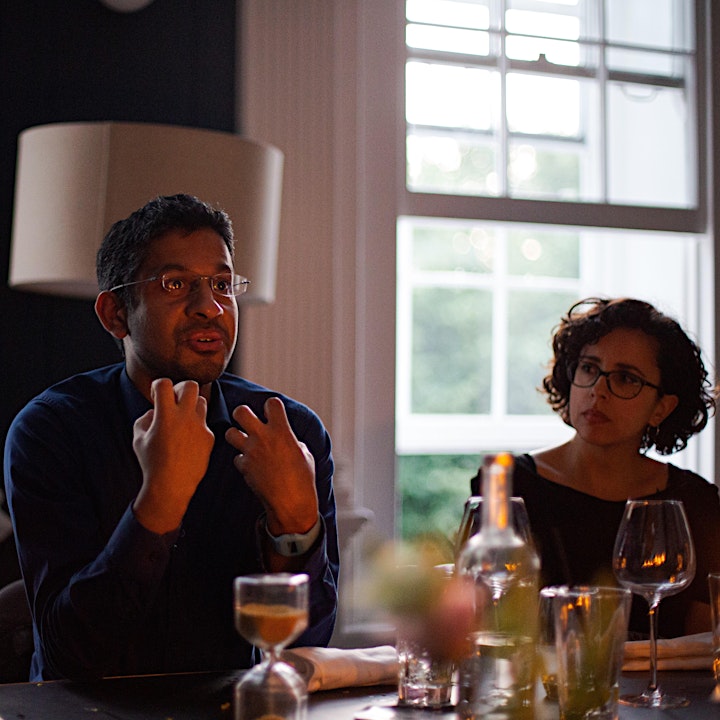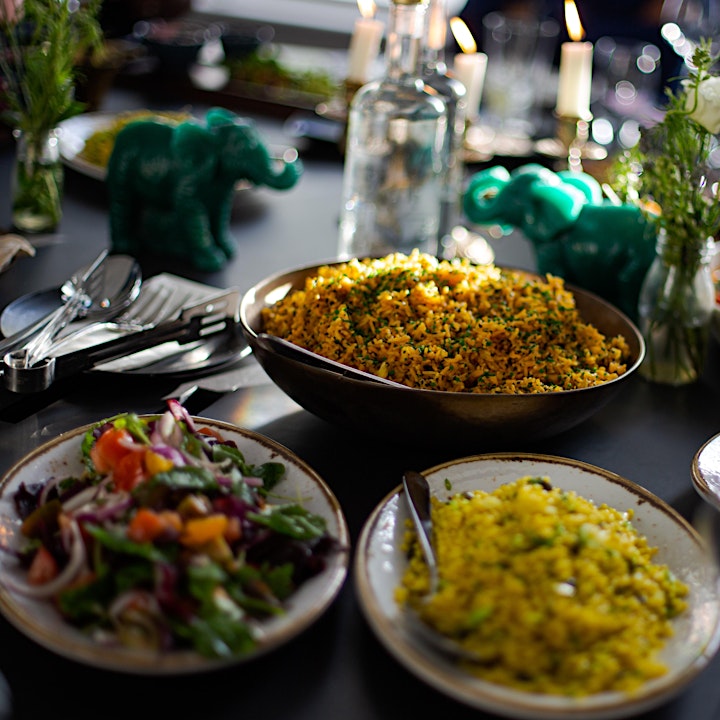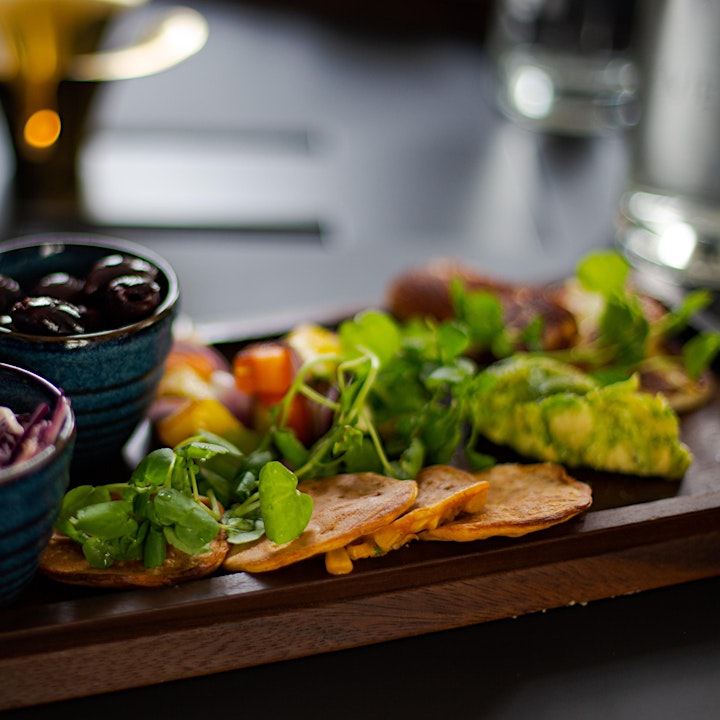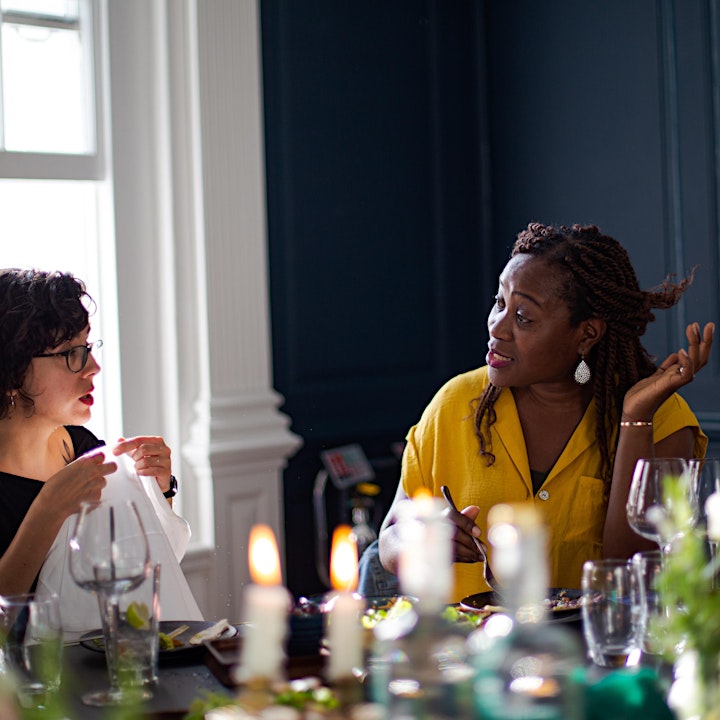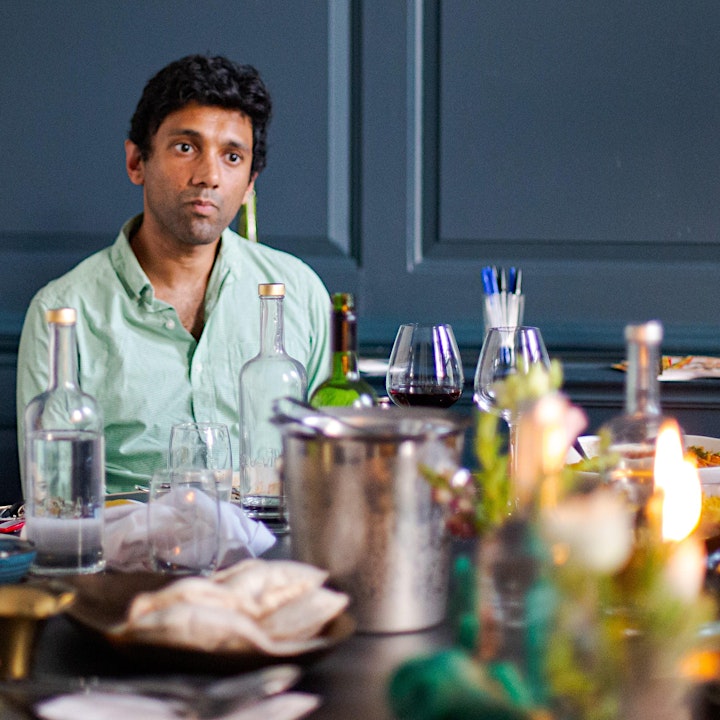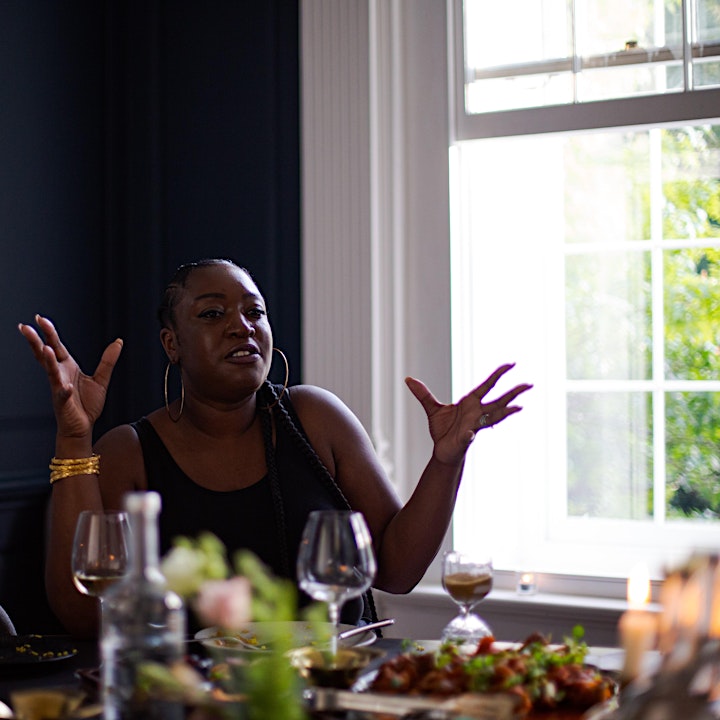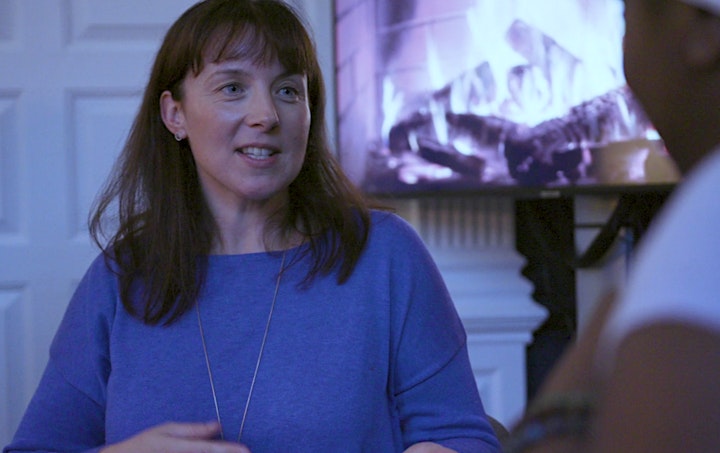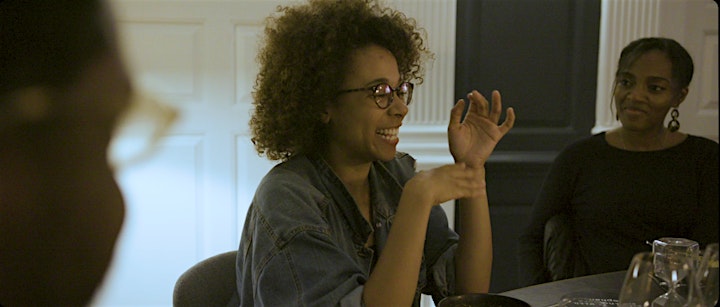 Date and Time
Location
Refund Policy