Refund policy
Contact the organiser to request a refund.
Eventbrite's fee is nonrefundable.
Sales Have Ended
Registrations are closed
Thank you for your registration to attend the AffiliateINSIDER Summit. We are thrilled to have you join us for this event and will keep you updated, via email (watch out for these) - with all the news about the event, our headlines speakers, and MasterClass experts in due course. We look forward to seeing you there!
ELEVATE your performance with an inside view from Affiliate and digital industry experts
About this event
The on demand ELEVATE Summit is for digital and affiliate marketers who want to increase performance, keep ahead of the latest digital and affiliate marketing trends and learn alongside industry experts who can show them HOW!
On Demand | Virtual Event (London, UK)
ABOUT
Following our SOLD OUT - AMPLIFY Summit which took place on the 17-18 January 2022, we're pleased to announce our on demand virtual learning event to help support digital and affiliate marketers ELEVATE their program and aquisition campaign performance, understand new marketing tech and the latest industry and performance automation trends being used across a range of industries.
On Demand access to:
6 Expert Lead Panel Sessions
4 MasterClasses
Virtual Learning Centre - access case studies, white papers, and training videos you won't find anywhere else
Virtual Exhibition, learn about new tech, find suppliers, and meet new publishers too!
Hours of content, training, insights and strategies delivered direct and live by our industry experts.
_______________________________________________________________________________________
WHAT IS IT ALL ABOUT?
The ELEVATE Summit is a virtual learning conference offering delegates the chance to network, learn and grow their digital marketing and affiliate marketing campaigns to increase performance and look ahead at future trends.
The ELEVATE agenda will offer a mix of thought provoking content delivered by a range of industry leading experts and in-depth MasterClass workshops where brands, agencies, networks and affiliates / publishers can come together to learn how to ELEVATE their business growth and gain Business Advantage.
The purpose of the event is to help both affiliates , marketers and entrepreneurs who work in the Affiliate & Digital Marketing Industry come together to take stock of what's changed in the digital landscape since the start of the year and get actionable practical insights and tactics coupled with real live expert advice to ELEVATE their growth and performance across the globe.
To see more about the amazing agenda and topics being discussed simply download our FULL AGENDA.
WHY ATTEND IT?
As an online marketer it's vital you have your eye on the ball but also that you're looking ahead to the future and keeping up with new digital marketing trends.
Keeping abreast of the latest digital trends helps you to navigate your business and performance growth and this event aims to help you ELEVATE that growth as we face another challenging year ahead.
Our jam packed on demand Virtual Summit and MasterClass agenda will cover a number of expert lead discussions with industry experts who are doing the same job - you do!
The content is curated by digital marketing and performance experts, with industry leading speakers hand selected to share core principals and tactics along with thought leadership and best practice advice, helping your business to GROW.
You'll also be able to dive deeper with our expert lead "Action Taking MasterClass workshops" designed to help you improve your business and program strategies and help you deliver consistent online sales.
This on demand event offers a welcome retreat for digital and affiliate marketers and solo/ entrepreneurs to come together, discuss how the future of marketing will change, what technology they can implement and use to reach performance targets and take some much needed "time out" of their busy day to look forward and learn what's coming up ahead , whilst considering how best to ELEVATE their business growth!
WHO IS IT FOR?
✔ Solopreneur / Entrepreneurs
✔ Digital Marketer / Affiliate Account Exec
✔ Affiliate / Publisher
✔ Operator / Merchant Brand
✔ Affiliate Network / SaaS providers
✔ Agency owner / Agency employee
✔ C-Level / V-Level / Founders
✔ Marketing Automation and Tech Companies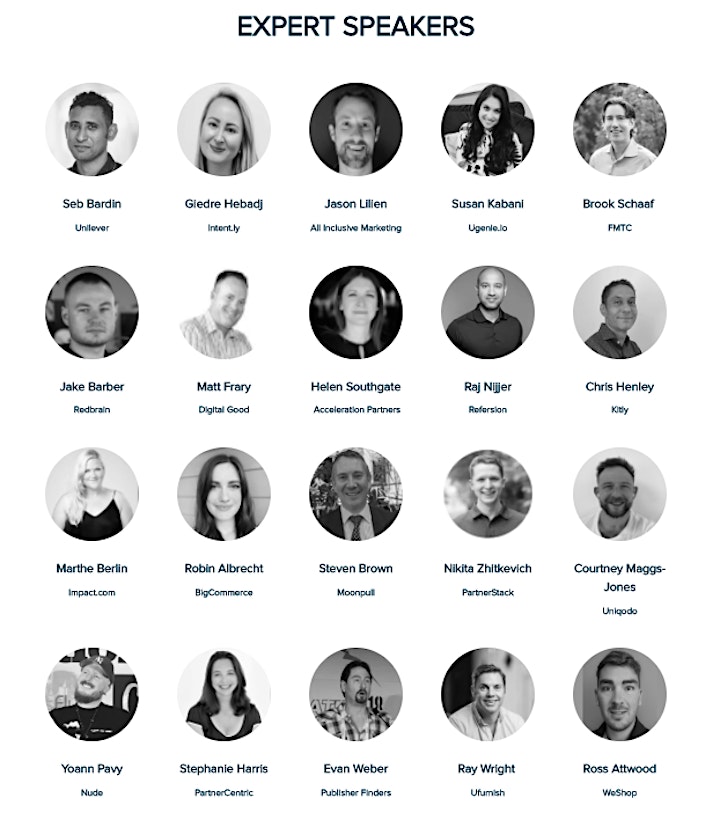 _______________________________________________________________________________________
BOOK YOUR ON DEMAND TICKET TODAY!
To receive further information about our ELEVATE Summit and access, MASTERCLASS sessions , VIRTUAL learning courses, Expert led Panel discussions and more!
Everything you need to ELEVATE your marketing performance and support continued learning via our ON DEMAND expert discussions will be ready and waiting for you.
Don't miss out on one of the HOTTEST events this year! Register now and Learn from the Experts you wouldn't see sharing their insights at any other event!!
______________________________________________________________________________________________________
For more information about this event and our panel discussions and Master Classes - please visit our website or simply download our FULL AGENDA
For more information, please contact our sales team at: sales@affiliateinsider.com