Refund policy
Refunds up to 30 days before event
Eventbrite's fee is nonrefundable.
Elevated Human Factors & the Usability of Medical Devices
About this event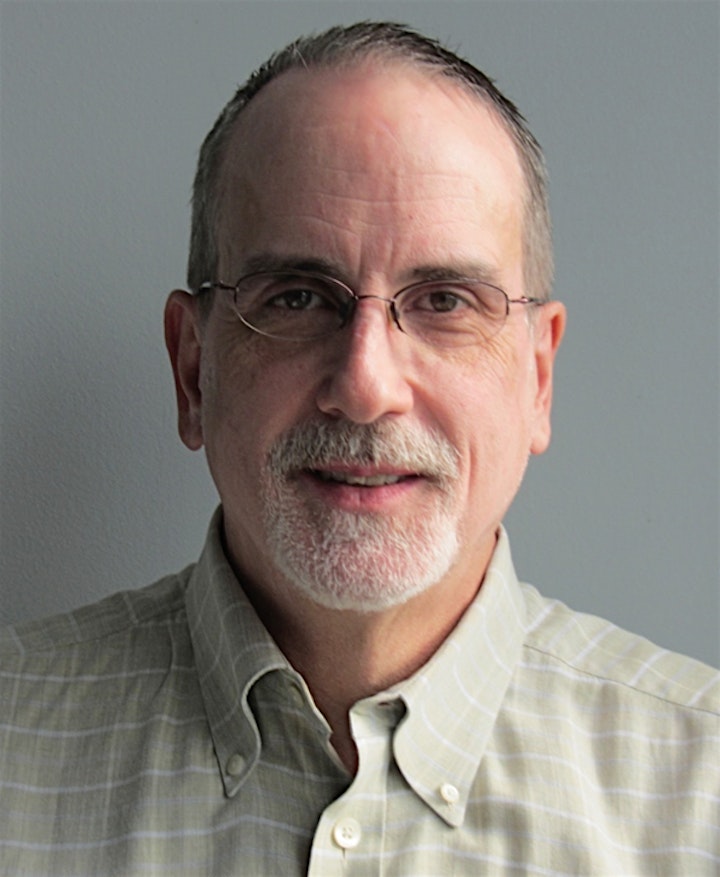 The Anatomy of Usability Problems, Risk Theory and Best Practice
The most current, no-nonsense instruction for necessary techniques, advanced concepts, FDA review priorities, common costly misunderstandings, and future directions.
Five reasons why YOU should attend
Hear directly from one the main co-authors of the current FDA Guidance
Hear directly from the person who trained most of the FDA Assessors
Learn what FDA is really looking for
World class Risk Analysis tool to guide you through the process
Free 30-minute one to one consulting with Ron after the course
Be prepared to contribute, question, discuss, and challenge.
Old McRonald has a Farm: Free-range organic, human factors theory and practice
And on that farm, he has four barns: (don't even try to sing this part)
Bulls Eyes
Partly Applicable
Irrelevant, Distracting, Timewasters
Fantasies, Conspiracy-theories, and Snake Oil
Would you like to go on a guided tour? Pet and feed the "animals" and, get to know them? Inspect the pedigreed champion stock in the "Bulls Eyes" barn. You can take some of them home with you! Everybody on the farm will learn how to KISS! (you know… Keep It Simple).
Some very interesting topics, dare we discuss these? Oh yes indeed we most definitely will!
Internal HF advocacy: Speaking reason to power: Stop not making sense!
Imagining a dialogue between an industry advocacy group and the FDA about the need for and existence of the human factors pre-market review
The benefit FDA human factors review does. How it could be a bit better.
"User needs" for medical device usability
The relationship between medical device usability and safe & effective medical device use
Difference between usability as defined by HF/UE Validation Test Success and Usability-in-General
Similarities and differences between CDRH, OPEQ and CDER, DMEPA due to the kinds of devices they review and how they are used
Human factors Risk Management for Medical Devices Re-education Boot Camp Gulag
Formative Test Paralysis
Human Factors Engineering Paralysis
Achieving compliance with IEC-62366 and QSR
HFE Inference Engine Only for real HFE's
Achieving Harmony with Risk Management
At Old McRonald's Farm we have a bumper-crop of technical discussion topics. Not only that, it's an immersion study in speaking essential Human Factoreese and Usabiliteese including this vocabulary and more:
Actual Use
Baseline Error Rate
Bias
Candidate UI Design
Candidate UI Design Evaluation
Comprehensiveness
Controllable use-related risk
Data-driven Decision-making
Formative Testing Paralysis
Formative Testing, Evaluation
Hawthorne Effect
Hazard
HFE Inference Engine
Interview
Interview Data
Murphy's Law and Medical Device UI Design
No HF Validation Needed and Threshold Analysis
Overall Usability Questions
Performance Data, Assist
Performance Data, Close Call
Performance Data, Difficulty
Performance Data, Failure
Performance Notes/Performance Data
Reporting HF/UE Validation Data
Representativeness
Residual Use-related Risk
Risk Priority Number (RPN)
Root Cause Analysis
Simulated Use
Simulated Use Test Environment
Simulated Use Test Process
Simulated Use Test Scenarios
Simulated Use Testing
Simulation Fidelity, Necessary
Test Artifact
Test Environment
Test Participant
Uncontrollable Use-related risk
Unknown Use-related Hazard
Usability Exploration Testing
Use Error
Use Error Frequency
Use Error Scenario
Use related risk Calculation
Use Scenario
Use-related Hazard (URHaz)
Use-related Hazard Elimination
Use-related Hazard Identification
Use-related Hazard Prediction
Use-related Risk (URR)
Use-related Risk Control
User Documentation
User Group
User Interface (UI)
User Interface design
User Interface design element
User Population
User Task
User Task Statement
User Task, Critical
User Task, Essential
User Task, Knowledge
Ron Kaye recently retired from the FDA's Center for Devices and Radiological Health where he led the development of its Human Factors initiative during his 19 year tenure at the agency. Ron was the lead author of the original FDA human factors guidance released in 2000, and the current HF guidance released in February 2016, which represents the perspective of the FDA on pre-market submission human factors requirements. During his time at CDRH, Ron participated in over 1000 new device reviews involving human factors work submitted to almost all CDRH divisions, has trained FDA CDRH and CDER HF reviewers and (some) field inspectors, and has participated in Agency post-market responses and recalls associated with use error issues.
Ron has been integrally involved in the education of the FDA and device manufacturers regarding the human factors process in device design and testing. Ron's participation as a faculty member of the AAMI HFE course has brought the FDA human factors message to over 1200 industry practitioners over the past seven years, resulting in a significant improvement in human factors work for new device submissions. He has also been a co-author of the AAMI/ANSI (HE-75) Standard, Human Factors in the Design of Medical Devices and has participated in the international working group that produced IEC 62366, Application of Usability Engineering to Medical Devices.
Suggestion, prior to class :
Think of your most difficult and challenging questions about HFE for medical devices, FDA regulation of medical device usability, or any related concept.
Send them ahead or make sure to ask during the class!
Review your copy of IEC 62366-1:2015 Application of usability engineering to medical devices (we'll be talking about elevated compliance
Prepare for HFElevation
Wiki the term "paradigm" if you are rusty on that terminology (or never heard of it)
Follow up with terms "construct," and "hypothetical construct" as compared to "real objects"
Think of three use-related hazards and a "hazardous situation" for each.
Read: https://bobsutton.typepad.com/files/saltpassage-2-1.pdf and explain what the satire is. Extra "HFE Master" points to any who "get it."
Describe a UI design problem from personal experience (for any kind of technology) that was fixed resulting in improved usability.
Read "The Design of Everyday Things" by Don Norman (or order it anyway if you don't' have a copy). Note: The original title was: The Psychology of Everyday Things but it was changed because that title didn't sell well.