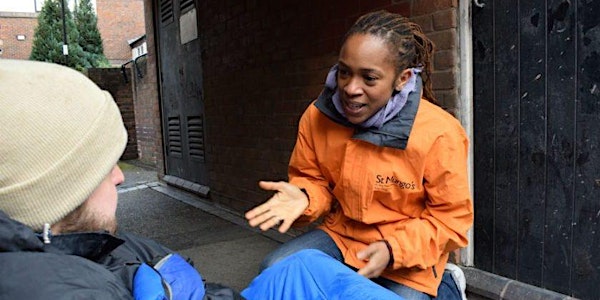 Elevating Well-being for St Mungo's: Ending homelessness, rebuilding lives
Discover how Positive Psychology techniques and interventions are used to support those recovering from the trauma of homelessness
About this event
St Mungo's Recovery College works to support those recovering from the trauma of homelessness. Using Positive Psychology techniques and interventions, the Well-being course supports a diverse online group in a structured journey of post-traumatic growth.
Vera Hegarty, MSc Applied Positive Psychology, VeraDoesPositive, Well-being course creation and delivery
Vera began to study Happiness/Well-being in 2008 inspired by the work of Lord Layard (Economist, LSE) within a Positive Psychology framework. Focused on what the research tells us 'works'.
Combining 30+ years of experience in the corporate world with her studies, Vera created and taught a happiness/well-being program in the summer of 2009 for The Harrow Road Neighbourhood Partnership, where participants demonstrated elevated levels of well-being.
She went on to deliver the course on a Volunteer basis at St Mungo's (ending homelessness, rebuilding lives), again with positive results. And earning Vera a "Heroes of the Pandemic 2020" award from MCT.
Honed, adapted and remodelled over the years it is now available 'live' online, as a thoughtful and thought-provoking journey to change, with Well-being at its heart.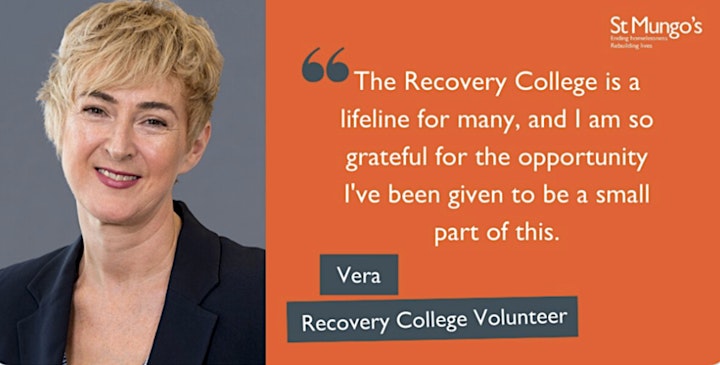 Emily Catlow (Head of Well-being Curriculum, St Mungo's Recovery College)
Emily has worked in the homeless sector for 17 years and has been working at the St Mungo's Recovery College since 2017. She is currently the Health, Wellbeing and Personal Development Coordinator and manages 15 volunteers.
The Recovery College has client involvement at its heart and Emily has initiated many collaborations between clients, volunteers and staff.