About this Event
Join Elif Shafak on publication day for the launch of her new must-read pocket sized book How to Stay Sane in an Age of Division.
Elif Shafak is an award-winning British-Turkish novelist and the most widely read female author in Turkey. She writes in both Turkish and English, and has published seventeen books, eleven of which are novels.
Elif is always a delight to host at the festival, charming, engaging, informed and always incredibly generous to the audience. Last year she was shortlisted for the Booker Prize with her latest novel 10 Minutes 38 Seconds in this Strange World. This year, during lockdown, she put pen to paper again as she considered the experience of living in a world that feels like it is falling apart.
How to Stay Sane in and Age of Division is the must-read, pocket-sized Big Think book of 2020.
How do we keep hold of our optimism? How do we nurture the parts of ourselves that hope, trust and believe in something better? And how can we stay sane in this world of division?
In this beautifully written and illuminating polemic, Elif reflects on our age of pessimism, when emotions guide and misguide our politics, and misinformation and fear are the norm.
A tender, uplifting plea for optimism, Shafak draws on her own memories and delves into the power of stories to reveal how writing can nurture democracy, tolerance and progress. In the process, she answers one of the most urgent questions of our time.
Join us for a live discussion between Elif and Tom Gatti, Deputy Editor of the New Statesman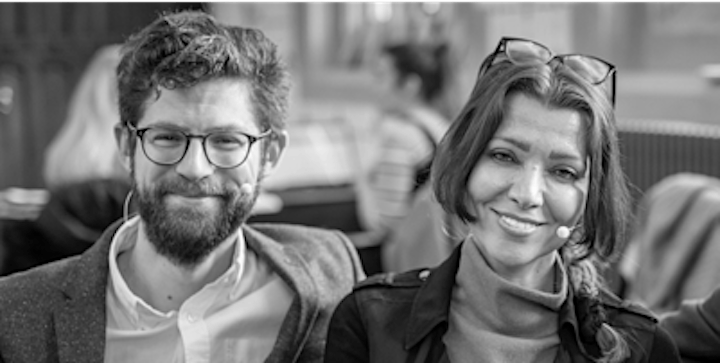 Date and Time
Location
Refund Policy