Elite and the Institute of Directors joint event, Best Practices in Collaboration

Thursday, 11 October 2018 from 18:30 to 21:30 (BST)
Event Details
BCS Elite and the Institute of Directors present the latest in their long-running series of joint biennial unconferences at Oracle's offices in Reading. They are joining forces to allow an open exchange of current best practices in collaboration and teamwork.
Two highly experienced professionals will help us to develop ideas and strategies which will be useful not just in the workplace, but in any area of our lives where teamwork is important.
Both of our speakers, Jacqui Hogan and Rod Willis, have published and run courses on the topic.
As always, we shall begin with half an hour of networking and refreshments, after which our speakers will talk for 15 minutes each to spark ideas for discussion in groups.
After discussing the aspects of collaboration that interest us, in groups of our choosing, we shall share our ideas with everyone else.  You can update your CPD profile using BCS free tool at https://www.bcs.org/category/16876
Speakers: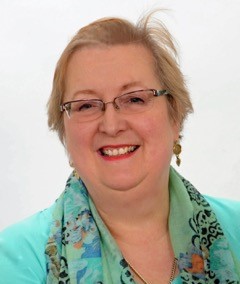 Jacqui Hogan MBCS CITP
Following a long and successful career in IT, Jacqui now specialises in helping IT Managers and Business Owners to greater success through mentoring and effective communications. A long-standing, chartered member of BCS, The Chartered Institute for IT, she chairs the BCS ELITE Group – a foremost forum for computing leaders. She is a regional board member and fellow of the Chartered Management Institute, and has written 5 management related books, including 'Together Works – The Ultimate Guide to Ecollaboration', currently available on Amazon.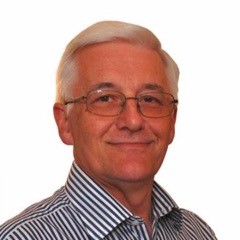 Rod Willis is co-founder of Assentire Ltd which specialises in 'Accelerating Collaboration' and 'Advancing Agile Mindsets' so organisations can reinvent what they do, to take full advantage of the future. Rod achieves this by integrating 'Design Thinking', 'Continuous Improvement' and 'Agile Learning' strategies to bring about lasting behavioural change across an organisation. He is the creator of the 'getCollaborating.com' and 'getAgileMindsets.com' providing several frameworks and serious play games designed to enhance collaboration through agile learning practice. This work is now in use across Europe, Australia and New Zealand.

https://getcollaborating.com/    https://getagilemindsets.com/
You are invited to participate in this survey prior to the forthcoming session 'Best Practices in Collaboration'.
It will take approximately 10 minutes to complete.  This survey is designed for Tablets and PC/MAC based browsers (NB: We do not recommend completing on smartphones) Your participation is completely voluntary. Your survey responses will be strictly confidential and data from this survey will be reported only in the aggregate. Your information will be coded and will remain confidential. If you have questions at any time about the survey or the procedures, you may contact Rod Willis at +44 7788 457202 or by email at rod.willis@assentire.net. Thank you very much for your time and support. 
https://assentireiodbcs.questionpro.com
Please note that this survey is not done by BCS but by the speaker Rod Willis.

Will catering be provided?
Canapés, hot and cold drinks, desserts will be provided during networking
Parking:  Please park in the customer spaces to the left of Building 510.
About the organiser:
This event is organised by the BCS ELITE find out more about the group at https://www.bcs.org/category/18242
Refund Policy:
A full refund will be issued if a cancellation is received BY 4 October 2018, otherwise, name substitutions will be allowed after this date.

Things to note: - This event may be recorded.

For overseas delegates who wish to attend the event please note that BCS does not issue invitation letters.

When & Where

Oracle Customer Visit Centre
510 Oracle Parkway
Thames Valley Park
RG6 1RA Reading
United Kingdom


Thursday, 11 October 2018 from 18:30 to 21:30 (BST)
Add to my calendar
Organiser
We are all responsible for ensuring technology-led change is safe and positive for everyone in society. At BCS we're committed to meeting this responsibility under royal charter.
That's why we set the highest standards of professionalism and best practice in the industry, share knowledge, and develop skills and capability tuned to our evolving digital world.
We've been supporting the technology industry since 1957 and our 73,000-strong membership spans 150 countries. Every member actively promotes IT professionalism and we provide them with career development opportunities and bring the community together to address the professional, ethical and economic challenges facing technology today.