How To Academy presents...Elizabeth Gilbert – How to Seize the Day In Conversation with Hadley Freeman
About this event
The author of Eat, Pray, Love, Big Magic and City of Girls joins Guardian columnist Hadley Freeman to explore life lessons for these anxiety inducing times.
Elizabeth Gilbert is a world traveller whose unending search for answers to life's biggest questions have made her the voice of a generation: a singular author whose works resonate profoundly with all of us who wish to face up to life's excitements and challenges with imagination and wisdom.
Aged 34, she left her home, husband and career to travel the globe; her chronicle of that journey became Eat, Pray, Love, an international bestseller so popular Time magazine declared her one of the 100 most influential people in the world.
In celebration of the paperback release of City of Girls -- a novel about breaking free, understanding oneself and the enduring power of female friendship -- Elizabeth joins the How To Academy for a free livestreamed conversation with Guardian columnist Hadley Freeman. In these dark and difficult times, how can we learn to seize the day? Drawing upon all she has learned in her journey through life, Elizabeth will explore how to overcome fear, embrace gratitude and wonder, and thrive even in these most perilous of times.
This livestream is free to all participants. Please consider purchasing a copy of Elizabeth's novel City of Girls from independent bookseller Primrose Hill Books.
Praise for the Works of Elizabeth Gilbert:
'If a more likable writer than Gilbert is currently in print, I haven't found him or her. Gilbert's prose is fuelled by a mix of intelligence, wit and colloquial exuberance that is close to irresistible, and makes the reader only too glad to join the posse of friends and devotees who have the pleasure of listening in.' - Jennifer Egan, New York Times Book Review
'Smart but unpretentious, funny, warm, and generous. By the end of one of her books, you feel as if she is your friend, too.' - San Francisco Chronicle
'[Listeners] prepared to enter Gilbert Time will be rewarded: she is an unflaggingly curious writer, prone to delightful touches.' - Sunday Times
'Sumptuous ... Gilbert's prose is by turns flinty, funny, and incandescent.' - The New Yorker
Elizabeth Gilbert is the number-one bestselling author of Eat, Pray,Love, which has sold over 15 million copies worldwide and been translated into over 46 languages, as well as other international bestselling books of fiction and non-fiction. She has published two novels, including The Signature of All Things, which was longlisted for the Baileys Women's Prize for Fiction and shortlisted for the Wellcome Book Prize.
Hadley Freeman has been a staff writer at The Guardian since 2000, where she has won some awards and lost many more. Her fourth book, House of Glass, will be published in the US (Simon & Schuster) and UK (4t Estate) in March 2020.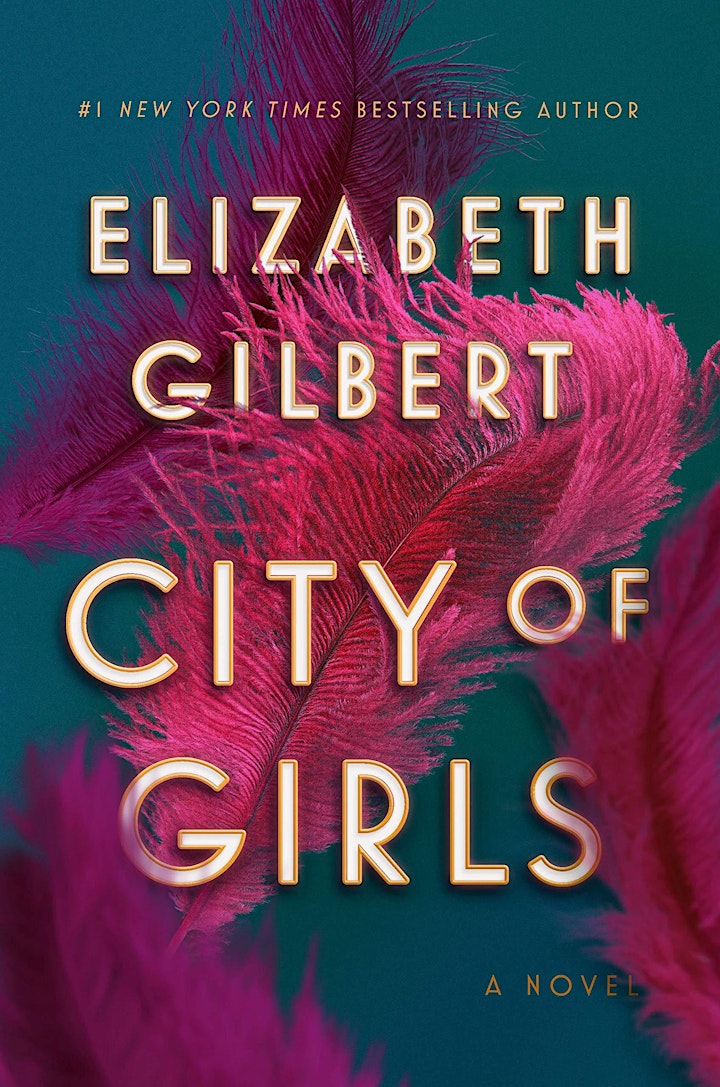 Date and time
Location
Refund policy
Organizer of Elizabeth Gilbert – How to Seize the Day
How To Academy is an organisation for people who think big. From Nobel laureates to Pulitzer Prize winners, we invite the world's most influential voices to London to share new ideas for changing ourselves, our communities, and the world. 
We host leading artists and thinkers in an unrivalled programme of public talks, debates and conferences – from Yuval Noah Harari to Natalie Portman, Emma Watson to Eric Schmidt.
We help businesses discover transformative new strategies, anticipate the future, and inspire their staff with keynotes and workshops by internationally-acclaimed economists, psychologists, politicians, and thought leaders. 
We offer masterclasses live and online with experts in essential twenty-first century skills, like leadership, public-speaking, decision-making and resilience. And we make books, podcasts and films to share insight and innovation around the world.