Actions and Detail Panel
Elklan Speech & Language Support for 5-11s
Fri 3 March 2017, 13:00 – 15:00 GMT
Description
Overview
A course for those working with children aged 5–11 years. It will provide information and strategies to develop the communication skills of all children but especially those with speech, language and communication needs. This is a 10-week accredited ELKLAN course for all staff in Primary Settings, which will be delivered each Friday from 1-3pm, starting on Friday 3 March 2017.
You will receive 9 credits at Level 2 or 3 (QCF) in 'Knowledge and Practice to Support the Communication Skills of 5-11s.'
Accreditation requires:
Compilation of a portfolio

Tasks to complete between each taught session

Practical work with children and recording as part of the portfolio
Dates/Content
3 March - What is communication?
10 March - Understanding non-verbal communication developing lisenting and attention skills
17 March - Developing memory and independent learning
24 March - Modifying adults' speech to help a child understand language
31 March - Understanding beyond simple sentences
7 April - Promoting vocabulary development
28 April - Encouraging expressive language, development and storytelling skills
5 May - Promoting effective communication and social skills
12 May - Supporting children with unclear speech and exploring the link between speech, reading and writing
19 May - Management of stammering and other issues raised during the course
Course Leader
Rebecca Norris
Your course leader is Rebecca, an ELKLAN trainer. The Elklan course was devised by Henrietta McLachlan (RCSLT) and Liz Elks (RCSLT) (Speech and Language Therapists and Training Consultants) and accredited through 'Ascentis Awards'. It is widely adopted by Enhanced Mainstream Schools in accelerating pupil speech, language and communication skills.
Rebecca is the Communication Lead teacher at Filey CEVC Nursery & Infant School developing the school towards the "Leeds Communication Friendly Setting Standard" with a focus on Communication through the Environment, Opportunities, Adult Interactions, Child Interactions and Excellent Communication practices.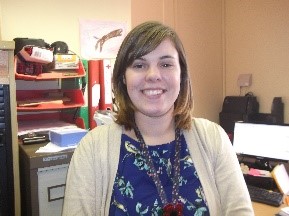 Cost: £200
Payment Information: Payment can be made by credit/debit card, cheque or invoice