Ellen Rock invites you into her Central London Pop-Up and immersive showcase!
About this Event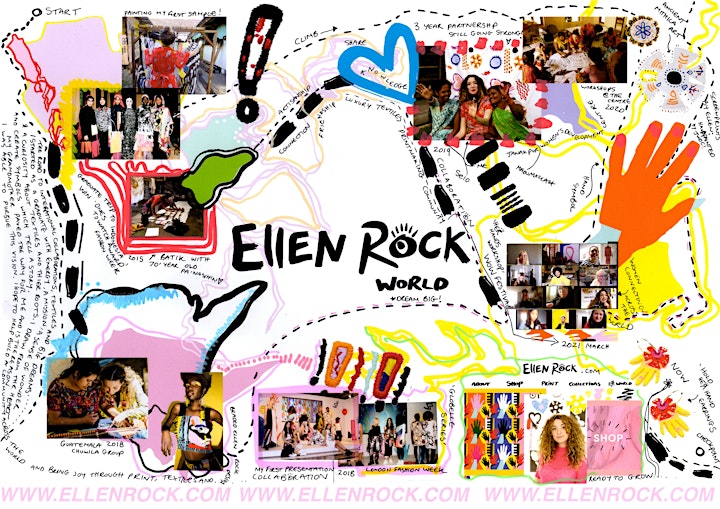 Ellen Rock invites you into her immersive pop-up and showcase of her universal print language explored through the brand's fashion, textiles and accessories range.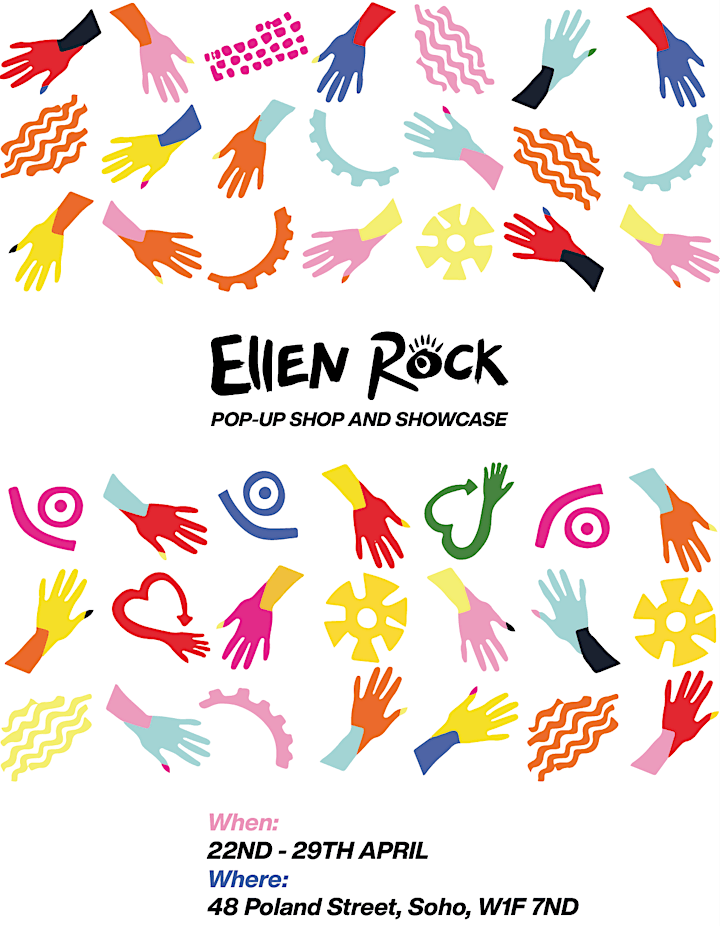 The shop will be offering physical and virtual events daily from 11AM to 8PM throughout the duration of the #ELLENROCKSHOP.
Ticket Includes:
FILM SCREENING: Partnering with Fashion Open Studio to mark Fashion Revolution Week: we will be screening our film: 'HER HANDS' Print Story alongside the showcasing of the collection.
EVENTS: In-Store events include: print demonstrations, customisable Ellen Rock signature pieces and global IG LIVE's with our partners including JWDC; our artisan partner, a women's cooperative in Nepal empowering Maithil women.
We welcome you to step into ER World and shop all things print whilst learning the processes behind the pieces and being a part of the community...
WWW.ELLENROCK.COM
@ELLENROCKSTUDIO