Description
Our next Ellevate Scotland event puts this question to a panel of leaders in this field and we invite you to join us, learn and contribute to the discussion.
Invention, creativity and ingenuity have always been central to Scotland's enterprising history. As we move into the next industrial age we require different skill sets than in the last Industrial Revolution. Whether today's students go on to be artists, Scientists, doctors or politicians, we know that the challenges their generation faces will demand creative solutions. The problem-solving, the fearlessness, and the critical thinking and making skills that you see every day in the Art department are the same skills that will keep our country innovating, and their development needs to start in school.

STEAM is gaining traction as a movement in government and research circles as well. With global competition rising, Scotland is at a critical juncture in defining its economic future. STEM combined with Art and Design are poised to transform our economy in the 21st century in the same way that science and technology did in the last century, and the STEAM movement is an opportunity for Scotland to sustain its role as innovator of the world. We will hear from one of the students studying the Glasgow University and Glasgow School of Art degree course that combines engineering and art and design.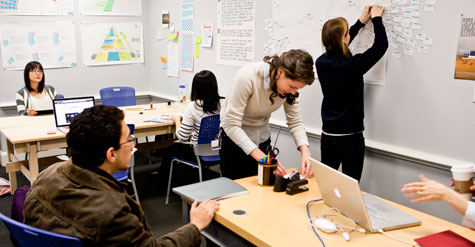 ---
We will hear from Michelle Wilson, Director of Operational IT at Standard Life, Anne-Marie Gallagher, CIO of NHS24 and Caroline Stuart, portfolio non-executive board member, Josh Ryan-Saha, Skills Programme Manager from the Datalab, Equate Scotland (Spokesperson TBC), Tom Inns, Director of the Glasgow School of Art who are passionately involved in this subject. They see first-hand the challenges in bringing more women through to senior positions and we know their thoughts will stimulate discussion in the room – building on your ask at the shaping event to have space to debate and discuss critical topics in line with our purpose.
As the purpose of Ellevate Scotland is to contribute to Scotland's economy through bringing networks together to drive forward change in gender balance and wider inclusion. Starting with STEM and indeed STEAM makes sense as it pervades every aspect of our lives and is our children's future. It also remains a sector where women are under-represented at senior levels and where more women train in STEM subjects than move into the STEM workforce.
The Royal Society of Edinburgh research estimates that increasing the participation of women in the UK labour market could be worth between £15 billion and £23 billion (1.3-2.0% GDP), with STEM accounting for at least £2 billion, and this is a current priority area for the Scottish Government. It's a sector where challenges will remain without intervention at all levels of the talent pipeline.
---
The event will be held in the Blythswood Hotel, Monday 22nd January 5.30 for 6pm start finishing around 7.30. Free for Ellevate Scotland members & £10 entry for non-members. Drinks and nibbles will be provided.
Organiser of Ellevate Scotland | Why we need to change the conversation from STEM to STEAM?
Ellevate Scotland is a membership organisation, building on the success of the Scottish Two Percent Club and founded on the belief that better gender balance leads to better business. Ellevate Scotland provides opportunities to like- minded people working across all sectors to network and to develop and influence progress in gender diversity through events and collaboration.