Description
What are Maths Showcases?
An opportunity to...
See a live Third Space Learning 1-to-1 Maths session in action

Talk to teachers and pupils about their Third Space Learning experience

Network and share best practice with other teachers in your local area
Why come along?
"The Showcase gave a real insight into how it works and also the benefits to the children. I was really impressed with the tutors responding to pupils' needs immediately and saw the benefit of children talking about their Maths to gain a deeper understanding and increase their Mathematical vocabulary."
-Lucy Ottoway, Deputy Headteacher, Thameside Primary School
"The Showcase was the perfect opportunity to see the programme in action, dispel any reservations and ask detailed questions. Being able to speak to teachers and pupils involved in the 1-to-1 tuition was very powerful. The Showcase led directly to our school's decision to invest in this intervention."
-Julie Davidson, KS2 Maths Lead, Holy Trinity School
What Elm Park say about their Third Space Learning Maths intervention….
"The children love Third Space Learning - it helps those children who are not so confident in class to speak up and engage more."
-Neree Sale, Maths Intervention Co-ordinator, Elm Park Primary School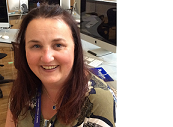 Third Space Learning works with over 3,000 pupils all over the UK every week. Register for this Showcase to find out more about our Maths interventions and to network with like-minded schools. 
Can't attend this Maths Showcase? Find another one here.
If you can't attend a Maths Showcase please email hello@thirdspacelearning.com or call us on 0203 771 0095 to find out more about Third Space Learning.