ELMAG Webinar (3): Service design and safeguarding of young people with mental health problems

Tuesday, 31 March 2015 from 15:30 to 17:00 (BST)
Event Details
This webinar is for managers in education and training organisations who are concerned about: 
How to manage increasing numbers of young people with mental health problems?

Safeguarding and disciplinary data that is showing higher levels of support needs among students with mental health problems?

Escalating student counselling service costs 

Self-harm in college

The impact on other students and staff

Improving your support offfer to student with experience of mental health problems

Embedding wellbeing in your personal learning plans and non-accredited study programmes

Giving your students the best possible chance of successfully progressing out of college to their 'next steps'
The link to access this webinar is: http://niace.adobeconnect.com/mhfe3
We will focus on the strategic service design and safeguarding of young people with mental health problems and:
Describe the role of assessment of readiness to learn and triage (for support and intervention)

Identify how you as a provider can develop a positive s

trategic approach to young people in learning who have or develop mental health problems to reduce/manage any unwanted impact on their retention, achievement and successful progression 

Explore which effective evidence based policies and procedures in relation to safeguarding, audit, staff development and local partnerships you can use to make a measurable difference to your organisation
Practical stuff
We will 'present the webinar using "Adobe Connect", a program that allows presenters to share their presentations online.
Timings
3.45 pm - Logon and check your connection/equipment 
4pm       - Webinar starts
5pm      - Webinar ends
How do I book?
Click 'register' above and select your 'ticket'. This triggers an automatic email confirmation to you and us. Once we receive that we will send you a direct link for the webinar.
What next? 
Eventbrite will automatically send you a reminder 48 hours before your experience. On 27th March 2015, you will need to follow the link we send you, select "Enter as Guest", enter your name and select "Enter Room"
Meanwhile
Complete the online ELMAG equality and social mobility questionnaire  at: http://bit.ly/1CTWsEe
Skipping it? Let's see if we can persuade you...
Lyrics: http://bit.ly/TYFTD_lyrics
Technical stuff
We expect each person to use their own login from their own computer.  If several of you from the same organisation are planning to access the room jointly from one computer, please let us know as soon as possible in advance by contacting elmag@niace.org.uk
Once you have entered the webinar room, you will see instructions about the layout and function of the online webinar software and  to test your audio settings.
Testing before the webinar
Please allow some time before the webinar to test that your computer and network connection will access Adobe Connect.  You can do this at http://admin.adobeconnect.com/common/help/en/support/meeting_test.htm
On the day of the webinar
You will need a quiet space, preferably in a private office.  If you cannot be in a private office, we recommend that you indicate to colleagues that you cannot be disturbed and try and keep any background noise to an absolute minimum.
You will need:
A computer (PC or Apple Mac) with a suitable internet connection (please note: 

If you plan to access this webinar from a tablet or mobile device, several of the functions may not work.

A set of headphones or speakers

You may want to use a microphone and webcam for asking questions. If you do, make sure

 you have a suitable microphone attached to your computer and 

that you use headphones to prevent the sound distorting
In theory, any internet connection can access Adobe Connect *.  However, please note the following:
If you have the option between a wired (Ethernet) or WiFi connection, we recommend using a wired connection

If you are using WiFi, please ensure that you have a reasonable signal strength

If you are working in an office with a shared broadband connection, or working from home or unsure of the broadband speed, please ensure that you have a broadband speed of at least 2MB.  This will not normally be a problem, however may be the case if you live in remote or rural locations.  Your internet provider can advise you on this if you are unsure.
* You can access AdobeConnect via an app on iOS and Android mobile devices.  Please note, however, that our webinars are designed for access from a PC, laptop or Mac and may not function as intended if you access from a mobile device.
What about accessibility if I have special requirements?
We want everyone to enjoy and have access to this webinar. Please do not be offended if we ask you to help us do so. Please click on the URL below to access our guidance document: 
http://www.niace.org.uk/documents/Webinar-Accessibility-Document.pdf 
If you notice something we've missed or made difficult for you or others please let us know and we will do everything we can to make it right. Email: elmag@niace.org.uk
We hope you enjoy the webinar. 
Want to join the Mental Health in Further Education Network?
All you need to do is register on the MHFE website at:

http://mhfe.org.uk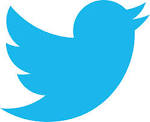 @MHFEwhatsnew   #ETFELMAG
Who is behind this?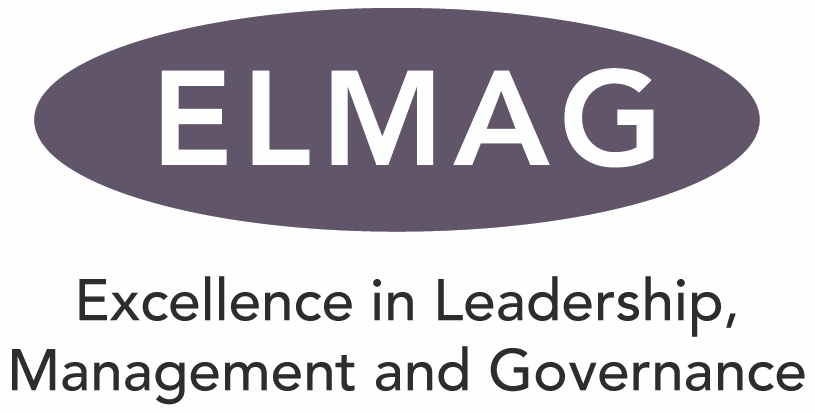 This is part of a unique new management course: 'Cultivating new perceptions in improving mental health and wellbeing in education and training'. Designed and developed by members of the Mental Health in Further Education network (hosted by NIACE), it is commissioned by AELP, as the lead for the Excellence in Leadership, Management and Governance (ELMAG) partnership, on behalf of the Education and Training Foundation.
Join the Education and Training Foundation Leadership Register (if you have not already done so)
Organiser
A friendly e-community of practice for anyone with an interest in adult education and mental health and wellbeing. We co-create opportunities for practitioners and people with lived experience to network, discuss and share experiences, resources, good practice and lessons learned.
Join us on https://mhfe.org.uk |@mhfewhatsnew | YouTube