Description

Description:
Email marketing, when used thoughtfully and inventively, has the power to significantly engage your target audience and successfully promote to them your business, products and services. With support from our Consultant, you'll gain a fuller understanding of the procedures and legalities involved in email marketing while utilising the most appropriate solutions for your business.
Workshop programme will cover:
Using the right data – Gaining data is important, so gaining permission to use it in the first place is vital. Learn how to build permission-based data lists and stay legal in the process.
Writing to make an impression – Discover how creative content can make all the difference and have maximum impact upon your audience
Creating a clear call to action – Learn the best options that enable you to give your audience a reason and a method with which to get in touch
How to use HTML effectively – Take your emails to the next level by learning how to utilise HTML to its fullest potential
Impressive landing pages – Learn how to create powerful landing pages for your website that have the desired effect upon your audience
Measure the performance of your emails – How to monitor and report upon how your emails are working for you by learning who's opening them, who's not and how to ensure you make the most of your click-through rat
Time your emails to perfection – Learn when is the most opportune moment to launch your email campaign, and how often to do it
The right email marketing tools for the job – Your Digital Growth Programme experts will introduce you to some of the best and most simple, low-cost email marketing tools.
The power of viral emails and social media – Learn how to spread your emails further than before by integrating them with social media.
Steering clear of spam – Anti-spam laws are stricter than ever, so learn how to comply without diminishing the power of your post.
Workshop outcome:
Delegates will have a stronger understanding of what makes a successful email marketing campaign, and how to plan, design and implement one that delivers observable and tangible results.
Agenda:
9am: Registration, tea, coffee and networking
9.30am: Introduction to the D2N2 Growth Hub
9.35am: Presentation begins
11am: Tea and coffee break
12.30pm: Lunch
3pm: Tea and coffee break
4.30pm: Finish
About the Trainer: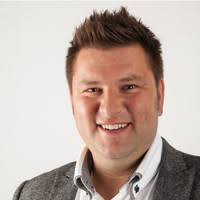 Speciality / areas of specialism: Email Marketing, CRM, Data Management, GDPR
Lee Callender is our resident expert in Customer relationship management and has specialised in email marketing and relationship management for a number of companies. Director of C4 Ventures, Lee has managed over 1,000 campaigns over the past eight years.
Who Should Attend?
This workshop is free to attend for small and medium-sized enterprises located in the D2N2 region (Derby, Derbyshire, Nottingham and Nottinghamshire). It will be of particular interest to those who have responsibility for corporate communications, marketing and digital content.
Please note: we can only accept one person per organisation on to this workshop.
ERDF
The support provided by D2N2 Growth Hub 2019-2022 is part-funded via the European Regional Development Fund, therefore we are required to evidence that you are a small to medium sized enterprise.
Prior to attending a D2N2 Growth Hub event, or contact with a D2N2 Growth Hub Adviser, you will need to submit an SME enrolment form providing details of your business. If you haven't already done so, you can complete this now by downloading the form HERE.
Please print the form, complete all areas, sign in ink, scan and return by email to growthhubevents@d2n2growthhub.co.uk with Growth Hub 2019-22 enrolment form in the subject line.
We must receive the completed SME Enrolment form prior to the event date in order to confirm your booking, failure to complete the form will result in your booking being cancelled.