Description
DESCRIPTION
The mission of #Endoctus Academy is to teach professionals in open source technologies. We offer courses from developers for developers and deliver hands-on focused workshops which are tailored to address your technical challenges by creating a deep and engaging experience.
Please note: this courses will be in English


COURSE DESCRIPTION
This module points out the differences which software development for embedded systems introduces when compared to other forms of software development. A distinction between different types of embedded systems is addressed pointing out the pros and cons of choosing Linux as the embedded platform. We prepare the development environment by installing a preconfigured Linux virtual machine. After that the device which will be used for development is introduced (Raspberry Pi 3 for the moment) and basic hands on tasks are done by the participants. Examples of tasks are: - Flashing the default OS (Raspbian) the SD card - Examining the files required for the device to boot - Connecting to the device with an serial cable - Setting up the network on the device Once both the embedded device and the development environment are done are participants are comfortable enough with it, we move to examples of cross development. The requirements for cross development are explained and we compare the differences required to build an application natively vs cross building it. After the simple example, the Linux system is dissected to show that everything is an application and how the system components are intertwined. Hands on examples follow: - cross building a static library - cross compiling a dynamic library - simplifying the build by using build automation tools (make, cmake, qmake)
STUDENT PREREQUISITES
Knowing your way around the Linux command line. If you know enough to set up one of the following things on your own: Go; virtualenv for Python, Docker own with the help of Internet, you're good.
STUDENT TARGET GROUP
The course is intended for programmers that are familiar with the Linux command line.
COURSE LEVEL
Intermediate
COURSE DURATION
1 full day (Two 3 hour sessions with a lunchbreak)
------------------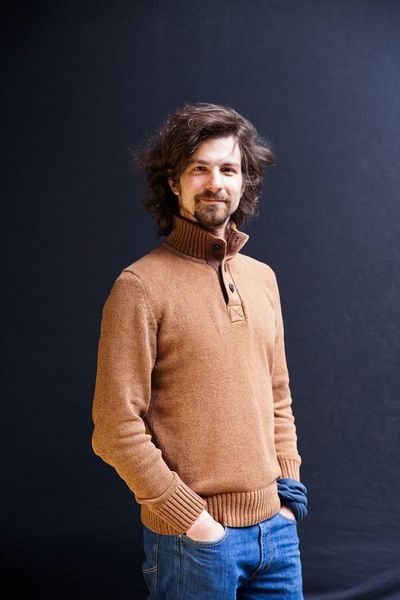 Alan is a hardware/software engineer who will gladly discuss referential transparency during a code review, and a moment later takes a circular saw to build a casing for a self-made power supply. An open source evangelist who plays music when not busy tampering with sensors or programming.

After experiencing both the corporate and startup world, Alan works as a freelancer providing consulting and Quality Assurance in the domain of embedded systems and Linux. "Industry 4.0, IoT, M2M? We've been doing it before it had a buzzword", you can hear him say.

More information about Alan your can find here:
LinkedIn: https://www.linkedin.com/in/alan-martinovic-a66111a8/
GitHub: https://github.com/themeaningfulengineer
Stackoverflow: https://stackoverflow.com/users/1214214/themeaningfulengineer
------------------
Endoctus Academy will provide the space, food, drinks & fun. We strongly believe in open source and support open source software communities. You can strongly support this and buy a Supporter Open Source Software Ticket. Then your ticket money will be donated directly ina open source software community project chosen by the teacher.
When you have any questions, please contact us academy@endoctus.com
Visit us: www.endoctus.com | Twitter: @endoctus | Facebook: /endoctus academy | Meet us: Codeathletics
------------------
CODE OF CONDUCT
This event is open to anyone.We believe in diversity. We want people from every culture and country to enjoy our academy, regardless of religious beliefs, physical appearance or sexual orientation. We will do our best to support you regardless of your spoken language or needs, and provide a platform for everyone to learn in harmony.

We believe in gender equality. We will make a special effort to ensure our teaching staff are represented by all genders.

We strongly believe that Endoctus Academy should provide a platform for everyone, without exception, to express themselves on technical topics. Everyone's opinion matters, and everybody is welcome to share their ideas. This is why we put such a strong emphasis on the conversational elements of our workshops. That said, we encourage constructive discussion and we kindly ask attendees to leave any inflated egos at home.

To summarise, Endoctus Academy is dedicated to providing a harassment-free experience for everyone, regardless of gender, gender identity and expression, sexual orientation, disability, physical appearance, body size, race, or religion (or lack thereof). We do not tolerate harassment of participants in any form.

Participants violating these rules may be asked to leave the academy without a refund at the sole discretion of the workshop organisers.