Embercombe in the City: Summer 2017

Saturday, 26 August 2017 at 10:00
Event Details
Embercombe inspires people to deepen as human beings and take courageous action to change their world.
Embercombe in the City:
Summer Circles 2017
"Community spirit, simple and unexpected"
"A nice space and time to check in and reconnect" 
 Daily circle 'meetings' form the heart of lives at Embercombe. They offer a chance to connect with one another in a busy day, a space for discussion and reflection, underpinning a sense of community and purpose. Embercombe Circles will be held monthly throughout the Summer of 2017 in central London. They offer anyone who has been to Embercombe, or a guest of anyone who has been to Embercombe, the opportunity to gather in the heart of London and to feel a connection with the land, Embercombe's work and to each other.  
After the success of April's circle gathering on Hampstead Heath we have decided to hold 2 of the next three circles on the Heath as well (June and August) to make the most of the British summer! We hope this will be a great way to sense nature and the natural cycles at play around us, in a more intimate way as we gather in circle.  Hampstead Heath circles will be free events and the usual £7.00 will be charged for the July gathering at Chaplin Close Community Hall. For those attending Hampstead Heath gatherings, please be sure to bring appropriate clothing to ensure you are comfortable on the Heath for a couple of hours at least.
For the Hamstead Heath Circles we will meet just outside Hampstead Underground tube station at 10 am. Hampstead is on the northern line (Black) on the Edgware branch. We will wait for 10 minutes before leaving for the heath. Mike will have his phone (07767 155883) if you need to contact him (phone number also in confirmation email). 
London Embercombe Circle dates are:
Saturday 17th June 2017       10am to 1pm
HAMPSTEAD HEATH CIRCLE
    Saturday 22nd July 2017         2pm to 4pm
Chaplin Close Community Hall
Saturday 26th August 2017        10am to 1pm 
HAMPSTEAD HEATH CIRCLE
  Who are the Circle meetings for? People who have been to Embercombe (whether as a volunteer, an attendee of one of the Embercombe Experience/Friends' Weekends or as a participant in one of the residential programmes).  You can also bring a friend with you as long as you accompany them and book your places.  This is to ensure that we attract a group of like minded people who are already familiar with the spirit of Embercombe.  
Cost
Hampstead Heath - Free
Chaplin Close - £7.00 to include refreshments
Venue details
Hampstead Heath: -
Meet outside Hampstead Underground tube station (on the Edgeware branch of the Northern line)
Chaplin Close: -
Chaplin Close Community Hall
Gray Street
Waterloo
London
SE1 8TU
Directions for Chaplin Close:
See googlemap above. Street directions and a map are also included on your booking confirmation and event reminder emails from Eventbrite. 
When & Where

Hampstead Heath (June and August) Chaplin Close Community Hall (July)
Chaplin Close
SE1 8TU London
United Kingdom


Saturday, 26 August 2017 at 10:00
Add to my calendar
Organiser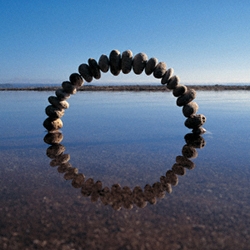 We are pleased to be able to continue the Embercombe in the City series throughout the Autumn of 2017. Circles will be held on Hampstead Heath (September), at Kingston Permaculture Reserve (October) and at Chaplin Close Community Hall (in November). We will continue to pay the modest rate of £20/hour to hire the space at Chapel Close Community Hall and ACircles held on Hampstead Heath and at Kingston Permaculture Reserve will be free.
The Embercombe London Circles offer a space for people inspired and touched by Embercombe to reflect, share and connect in the heart of the city. The invitation is also there for anyone participating to bring their own thoughts and ideas on how the Circles might grow. The Circles will be hosted by Lisa, Arabella, Mike, Joe and Dave.
Embercombe in the City: Summer 2017