Embodiment Practices for Anxiety and Trauma Recovery workshop with Kate Williams
About this Event
Trauma could be viewed as the shadow of embodiment. We are born into the world embodied; living, breathing and feeling our way through those early stages of life.
Traumatic events and relationships chip away at the connection with the body diminishing that feeling of aliveness and restricting a person from being in the flow of life. This goes onto shaping a persons identity and how they relate to the world and the body then takes on the shape of our beliefs, relational patterns and how we feel about ourselves. How we hold ourselves today is a direct result of our past.
We hold trauma in the body and "the body remembers " (Rothschild). Our musculature system and fascia change shape over the years leading, often to physical issues causing our psychological patterns to become further entrenched.
This workshop will teach you:
- what embodiment is and how trauma becomes its shadow
- How the nervous system adapts to trauma, taking us out of the flow of life
- How the 'bottom-up' somatic approach supports connection to the body promoting self-regulation, connection and a stronger sense of self and idenity
- A range of simple exercises for hyperarousal and hypoarousal supporting clients to better inhabit their body
This workshop will take you through some simple embodiment exercises to enable space to be breathed into restricted areas, to tone the vagus nerve (to support hyperarousal) and strengthen weakened areas (hypoarousal). Not only will this support you as a practitioner to remain centred and engaged within your work but you'll be able to pass these exercises onto your clients to support the psychological work you are doing.
This workshop can be carried out seated or on the floor (what ever is most comfortable for you). Wear warm, comfortable clothes. You will be invited to lie down for a short period which can be on the floor or on a bed.
This workshop will be hosted on the Zoom meeting platform where we will use our camera and microphones to interact with each other as a group.
To support practitioners in this time of extraordinary circumstances we are offering access to this group for a self-select fee.
The self-select fee is a radical inclusion policy to open learning for all colleagues. The guide price for this event is £20.00, however, we appreciate that income varies greatly in different locations and circumstances. Please contribute what you can to help us maintain inclusive professional training.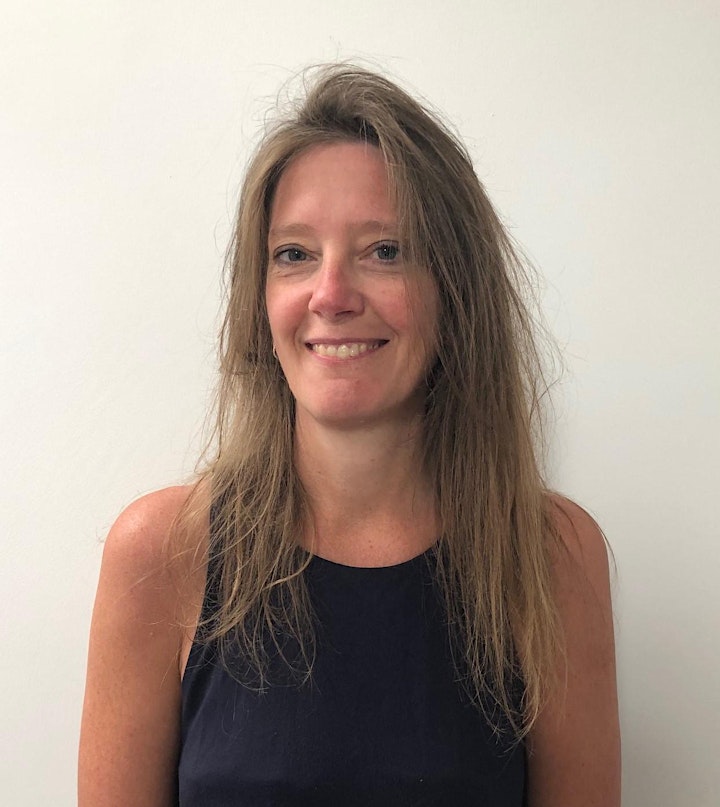 Kate Williams
I'm a Breathwork Coach, BACP Accredited counsellor and clinical supervisor with a background in yoga and bodywork.
I currently work as a counsellor within the NHS IAPT programme as well as running a busy private practice and I enjoy teaching yoga and breathwork within the community and online. I'm the centre manager for The Bedfordshire Centre for Therapeutic Studies where embodiment practices are integrated into the diploma training.
I'm interested in the impact trauma can have on the nervous system, mind and body and I have developed a more trauma-informed & embodied way of working to support others to better inhabit their bodies, self soothe and regulate their feelings and in doing so feel more grounded and connected. Offering breathwork and embodiment practices to my clients supports the 'bottom-up' system to trauma recovery enabling the therapeutic work to take place on a somatic as well as psychological level. This in turn enables clients to experience their body as a resource and mind-body integration can start to take place.
Website | www.bedfordshiretherapeuticstudies.co.uk
Facebook | The Bedfordshire Centre for Therapeutic Studies
LinkedIn | Kate Williams