Description
Your Power is Hidden Within Your Shadow
Do you feel like you are often wearing a different mask in the various aspects of your life?

Do you resent moments when you have felt unsafe or unable to fight back?

Does expressing your 'No' feel scary or wrong for you?

Do you fear that there is a part of you that is 'too much'? Too much for whom?

Are you holding-back in most (all?) areas of your life?
About this Workshop
In this special workshop, we'll remove the masks that hide the warrior and wild woman inside of you and set her free. We'll unleash her power, your power, in this safe, sacred and private space so that you feel fully alive and powerful in every single aspect of your life.
We do this by guiding you on a journey deep inside of yourself using skilfully crafted practices taken from years of experience in the martial arts and yogic movement, counselling and therapeutic skills, through storytelling, sound, music and imagery, and by tapping into ancient and powerful shamanic ritual.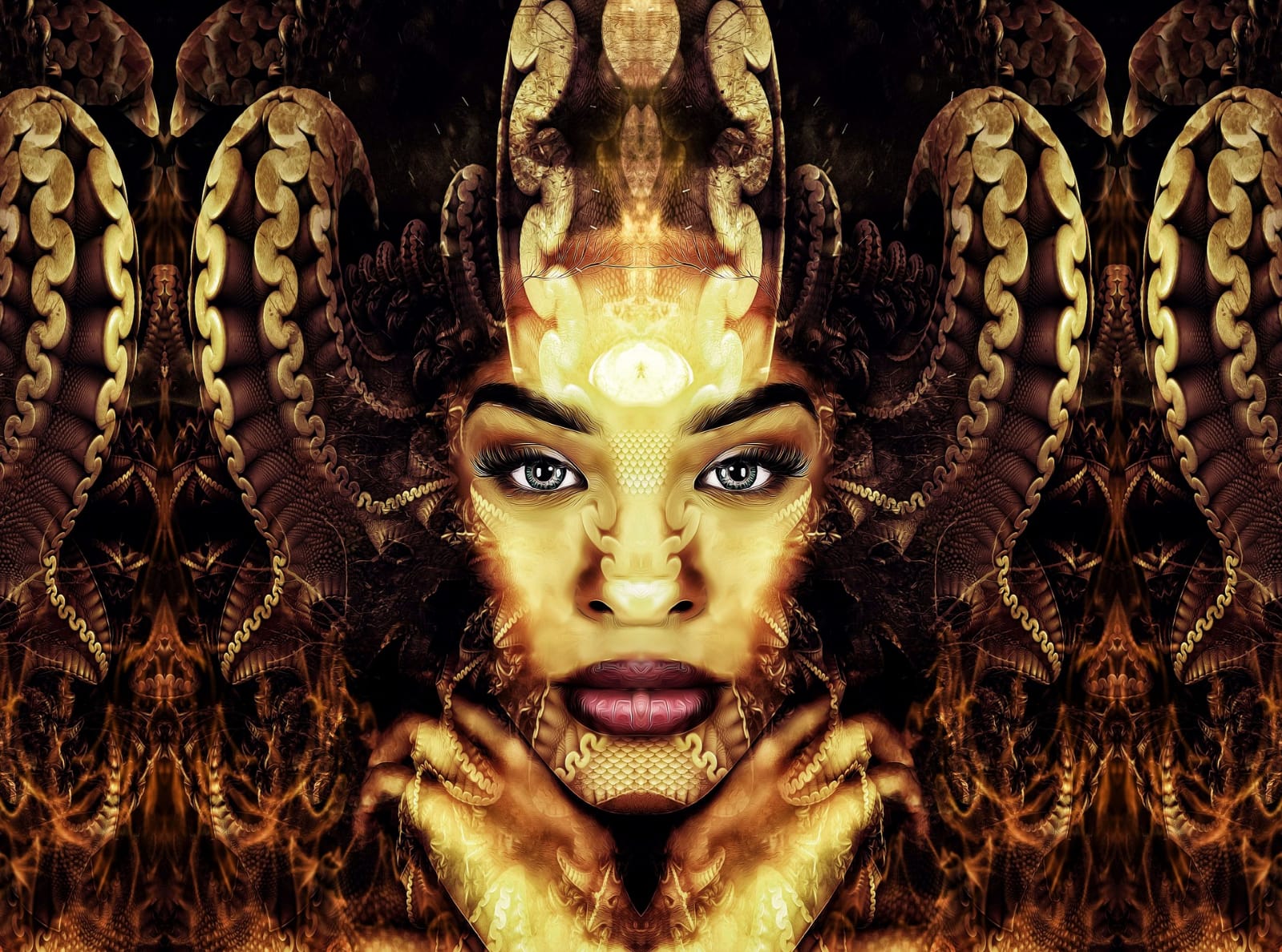 Like many women (and men) today, you have almost certainly been discouraged from accessing your Dark, your Warrior and your Wild. You've maybe even been punished or shamed for it. And probably since early childhood... ever heard 'be nice', 'be a good girl' when you were exercising your 'no'? Or 'calm down', 'quiet down' in moments when you were simply having fun and letting go?
This conditioning isn't easy to undo, especially when the people around us probably aren't prepared to handle this part of us (or themselves).
Luckily, our self-exploration isn't about other people! It's about US. And that's what this workshop will provide - a safe space for you to do exactly that.
The Wild Woman - raw power unleashed, untameable and unafraid


The Warrior - the right to self-protection, the ultimate expression of boundaries
---
Book Your Space Now - Spaces are limited a maximum of 14 courageous women in order to keep this an intimate and safe transformational environment
---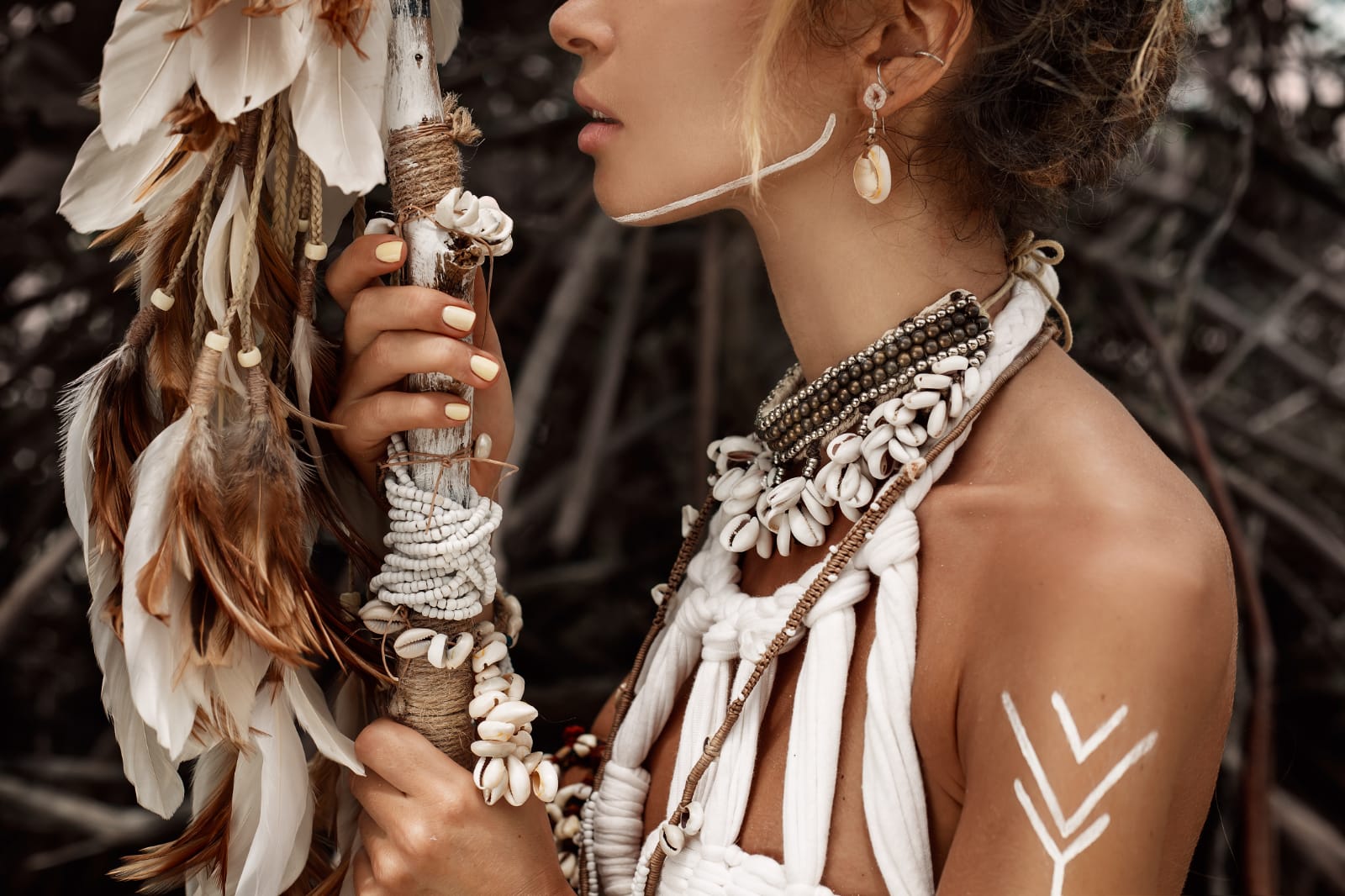 The Truth
The truth is that you are an extremely powerful being. And that as much of that power comes from the darker, deeper, more primal parts of you as it does from the light.
Deep in your DNA lies your inner cavewoman – able to embody the qualities of the Wild and the Warrior. If we can embody and evoke HER into our lives, we are able to live in our whole Truth.
She remembers a time when life was preserved and protected by claws, teeth, fangs; the howl of the she-wolf, roar of the lioness and piercing intent of the serpent.
Come back to this.
This is one of our most repressed energies, and by living this out, we practice standing in whatever else may be true for us in our lives but are scared to make known.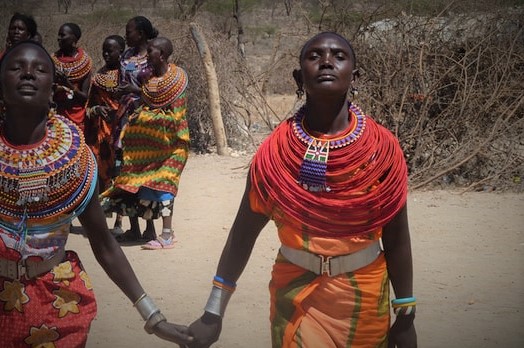 What You Will Get from This Workshop
Connect to the deepest parts of you

Give yourself a deep sense of permission – permission to let go, to be seen, to say No.

Unleash your fullest power

Get back in touch with feeling spontaneous and confident

Embody the powerful movements of the lioness and serpent and learn to tap into this energy whenever you want

Learn to surrender to your own power in safety and strength

Leave with a new internal power, as well as a set of actual self-defence skills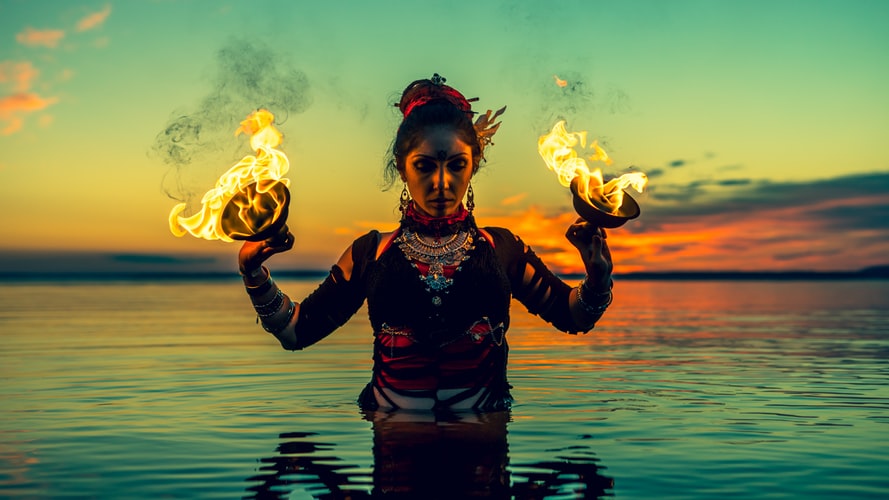 ---
EXTRA EVENT 2100-2200
---
Kali Serpent Dance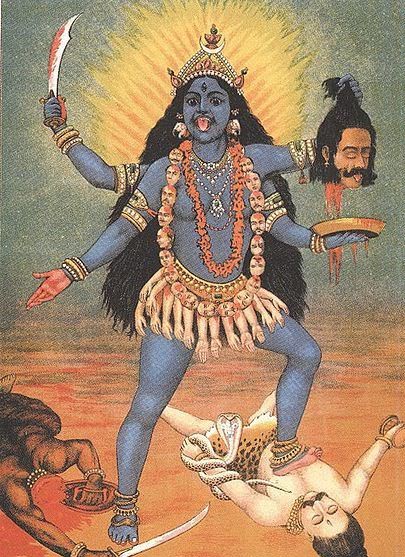 Limitations of the physical world such as colour, light, good and bad do not apply to Kali. The ultimate archetype of the dark feminine, transcending "good" and "evil". She is a symbol of Mother Nature herself – primordial, creative, nurturing and devouring in turn, but ultimately loving and benevolent.
Embody her fearlessness and power through snake charming- that is, dancing with a snake. Snakes have been well documented in ancient civilisations, such as in Greece, Egypt and India- to be linked with wisdom, death and re-birth (resurrection) and healing, such as the ability to shift and transmute stagnant energy.
Kali is the kundalini mother goddess, and by embodying her through dance, you can transform whatever needs to be shifted and let go of within you. Feel her raw power and sensual kundalini energy flow through you in the serpent dance, and let it transform you into a stronger, fearless and more powerful version of you.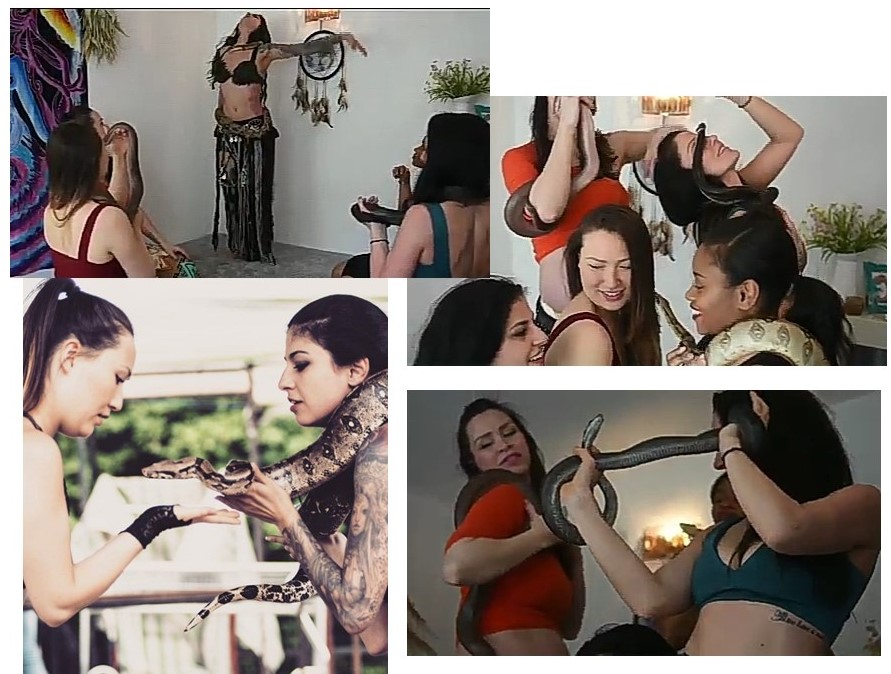 You will learn:
• The true meaning of Kali and what she really represents
• Simple serpentine-like belly dancing moves (no previous dance experience required)
• How to handle a snake and move with it
Note that all snakes are safe to handle and interact with. Non venomous, well- trained and tame, and covered under PL insurance. The snakes will not be present for the first part of the workshop.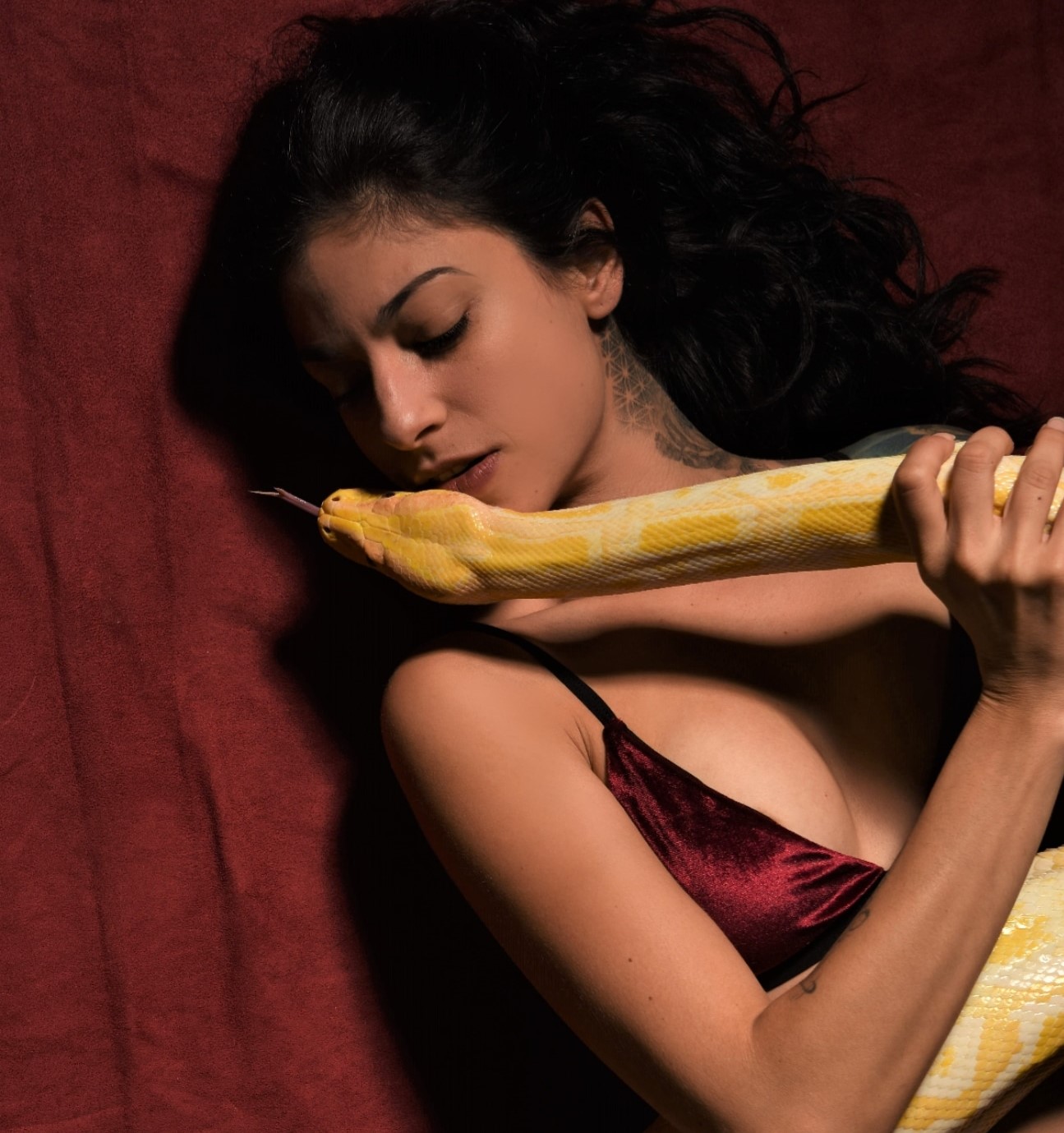 ---
Book Your Space Now - Spaces are limited a maximum of 14 courageous women in order to keep this an intimate and safe transformational environment
---
YOUR GUIDES
Melanie Philippides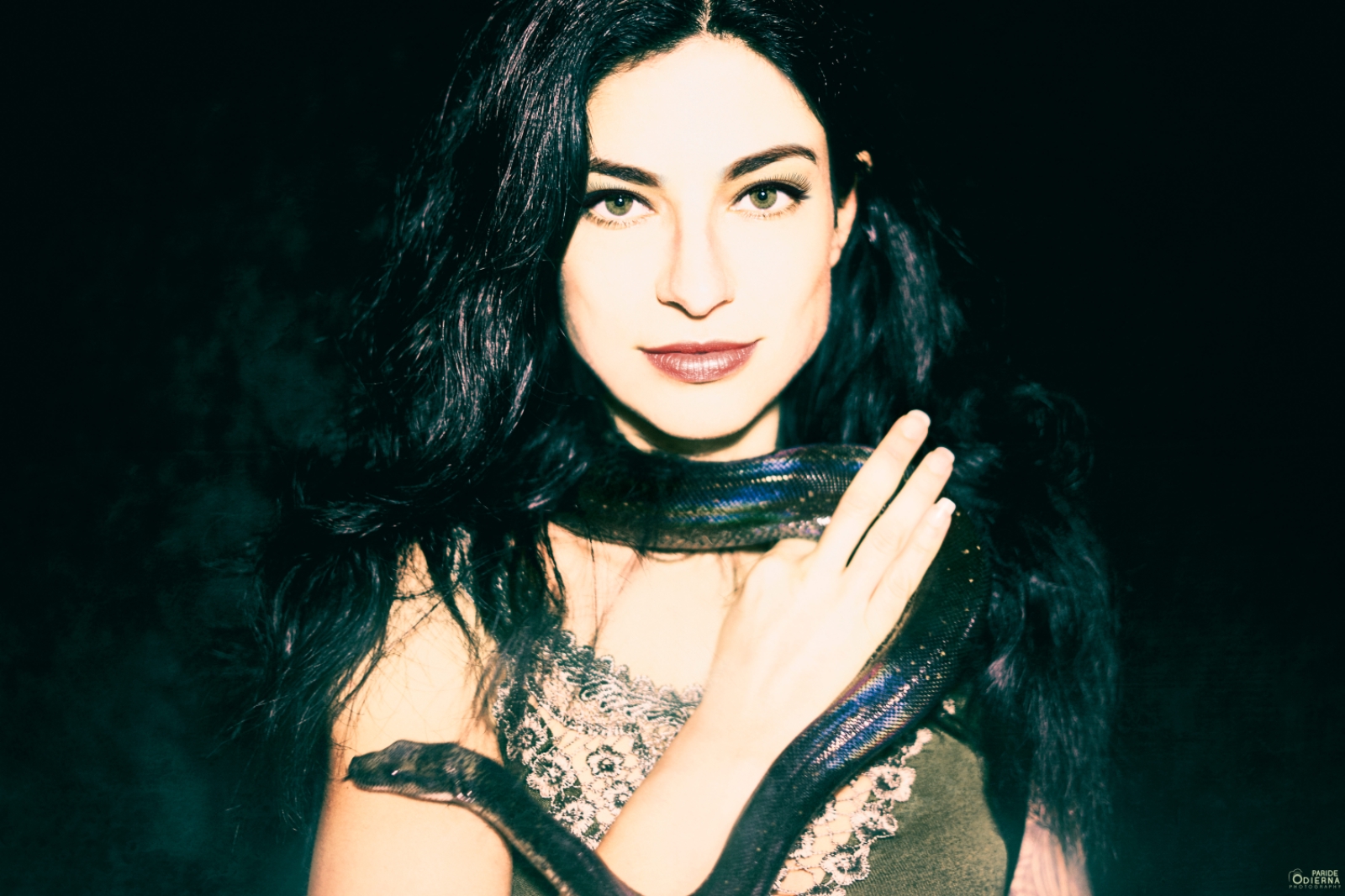 Melanie is a BACP registered counsellor, life coach & writer, specialising in the field of trauma recovery and overcoming eating disorders. She uses her previous experience as a professional belly dancer and snake charmer to create immersive workshops and therapeutic counselling programs to help women heal the wounded feminine within: by helping women embrace their feelings, sensuality, build personal power, self-esteem and confidence.

You can find out more about her counselling practice, upcoming workshops, talks at expos and books that she has written by visiting her website: www.kundalini-rising.co.uk
Sharif H. Joynson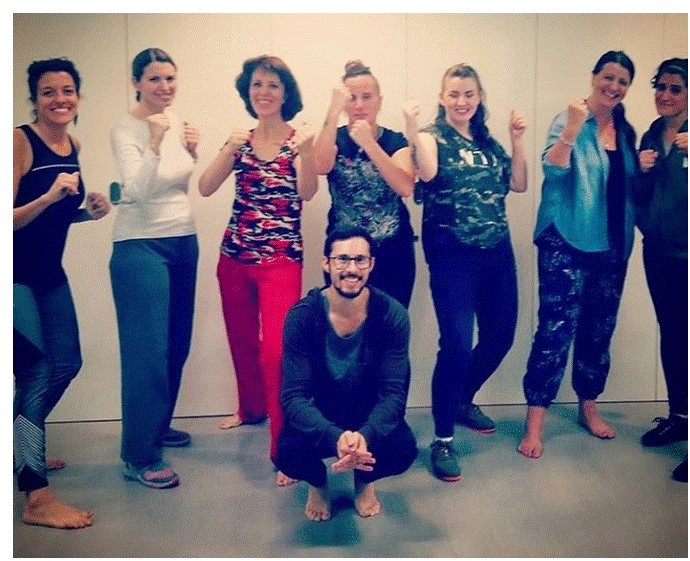 Sharif has been involved in the martial arts for over 26 years, and coaching people for the past 12 years. Using the Authentic Warrior Embodiment process, he helps people discover their 'teeth' by integrating their 'dark' and primal natures.
In recent years, his work has had a strong focus on helping people safely move through trauma – often female clients who have experienced various forms of violence and are now empowering their 'No'.
Find out more at www.sharifhjoynson.com
---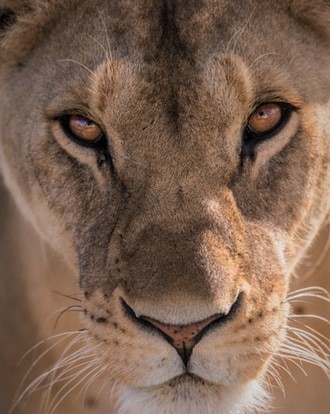 Important Notes:
Please arrive 15-20 mins early for the start time which will be 1700 prompt.
Wear loose, comfortable clothing that you can move around in and feel powerful in. We will be barefoot throughout this workshop.
If you have any illnesses or injuries that could impair your ability to participate, please make us aware prior to the workshop - this will be a very physical workshop.

If you have any kind of trauma or sensitivities, please feel free to speak to us.
You are able to opt-out of any of the exercises on the day.
Changing facilities and water are available at the venue – we recommend that you bring your own bottle. Please also feel free to bring some light snacks for the break. Once beginning, we would prefer that no one leaves the venue during the break so as not to disrupt the sacred space we are creating.
The snakes for the Kali Serpent Dance will not be present for the first part of the workshop.
BOOK YOUR SPACE NOW! :)