Description
" Make no mistake about it, Agile provokes anxiety, especially when one didn't get to choose the change. I believe this anxiety, and the many unproductive behaviors that result, is one of the main reasons that Agile transformations "fail." … you will learn a straightforward, yet profound, way for helping people work through the Embracing Anxiety process to become powerful actors in their own lives and in their work." Lyssa Adkins, Co-Founder Agile Coaching Institute and author Coaching Agile Teams
---



About Embracing Anxiety
We experience anxiety for different reasons yet we all feel it. Anxiety influences the way we make our decisions and thus how we behave in everyday life.
Research indicates that two of the biggest contributors to anxiety are uncertainty and complexity. Causing people to fixate on potential threats, therefore missing big opportunities, influencing strategic decision making in ways that might hold back their organisation.
Embracing Anxiety is a 1-day course designed to enable people to lead during stressful, uncertain and high complexity transitions and changes. The essence of the workshop is a holistic model that enables people to be resilient, productive and apply high quality of decision making during periods of change and uncertainty.
By attending this course you will learn a powerful tool that will enable you to help the teams and leaders you work with to overcome anxiety around decision making in agile environments.
The Model
Embracing Anxiety will help you take the uncertainty out of anxiety, while gaining the support of a practical tool that can be used in work, relationships and all aspects of life. The tool is experienced and research based; it's a lived organic model, underpinned with a published book and research theory. This model has been used as a corporate and team change, transformation and improvement tool as well as a gift to people affected by restructures to navigate their transition into a new world. The course has been chosen by Western Cape Government (Department of the Premier) as part of their Leadership Development Programme for 2015 and 2016.
Why Attend:
This one-day workshop is facilitated in an interactive style and holistic approach that enables the:
Timeous and continuous response to change in a way that adds business value and minimizes risk

Team and individual to maintain their value in a collaborative cross functional agile environment

Practitioners to lead teams through Agile transformation

Cognitive approach to the world that enables the individual to have a new awareness of self, others and environment.

Brain (through tried and tested neuro-psychological practices) to change limiting belief systems into liberating belief systems that allows the person to see the world through a new and improved perspective.

Person to develop the skill to translate emotional experiences into productive decision making processes

Individual to choose different behaviour under stress and uncertainty and thus remain the ability to stay productive and reduce absenteeism at work

Gives the individual the ability to make decisions under stress and pressure that is both long term beneficial and supplies sustainable solutions.


Course Outcomes:
Confidence and resilience to lead self and others through transformation

Scarce and highly desired leadership competencies like: resilience, self-awareness, clear communication and clear and well-motivated decision making.

The ability to handle and manage challenging conversations and situations with confidence at any level

Optimal and productive decision making even under stressful situations

A particular skill to navigate uncertainty and ambiguity

The ability to lead and steer complex situations and results driven environments successfully
Most of all you will have a step by step model that will guide the participant, remind and assist them even after the workshop that enables sustainable behavioural change.


Who Should Attend:
This course is for anyone who has to make decisions in a constantly changing environment. By attending this course you will become more effective at decision making and understand how judgement limits the decisions you make.
Agile Coaches / Consultants

Scrum Masters

Heads of Agile Delivery

Transformation Leads

Product Owners

Software Architects

Anyone practicing agile
About An Bakkes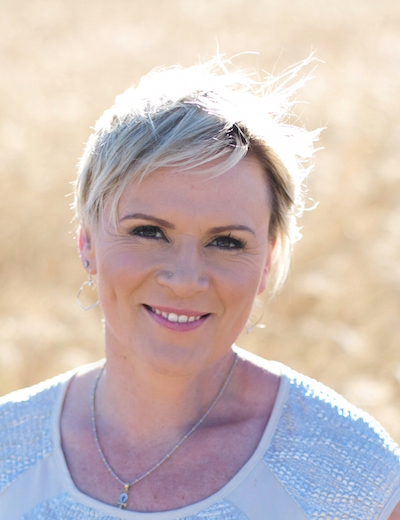 MPhil (Management Coaching), BCom (Sports Management), Certified Agile professional (ICAgile), Certified Agile coach and facilitator (ICAgile) Author
An is a pilgrim of life that spends her time engaging with her passions. These passions include life and business coaching, interactive workshops, facilitation and conversations that shape people, organisations and the world.
An's corporate journey includes executive and senior management roles as well as managing mergers and acquisitions. An brings versatility and insight that stretches across disciplines, knowledge domains and different industries. Due to her senior and executive leadership roles in IT and Business, An is especially equipped to facilitate Agile transformations in teams and divisions as well as on a Business Agility level. Part of her specialisation is team dynamics and taking them from their current way of being to the agreed and desired future state of being. An is an internationally accredited facilitator and trainer and facilitates across the globe where required. Her accreditations include Flawless Consulting (Peter Block), Coaching and Facilitating Agile teams (ICAgile) and Organisational Relationship Systems Coaching (ORSC) and does national and international team coaching sessions in various industries.
Refund Policy
Please read our full terms and conditions.
Date and Time
Location
Adventures with Agile
Rainmaking Loft
International House
1 St Katharine's Way
E1W1Un
United Kingdom