| | |
| --- | --- |
| Embracing complexity - the paradigm (1 day) | |
Event Details
Embracing Complexity 
Are you and your clients facing greater complexity and less certainty?

Are you becoming less sure about what great coaching, leadership or therapy looks like and promises?

Are you an experienced practitioner looking to draw from complexity sciences to expand your practice?

Have you heard people talking about complexity science and theory and are you wondering how this might relate to and inform your practice?

Are you being asked to facilitate transformation and yet you wonder how to really do it?
Benefits
This day will set you on a path to
working systemically

 

enhancing your fluency

 and

 

liberating your artistry

 as a practitioner

 
What to expect
This Foundation Day introduces theory and principles of complex adaptive systems and illustrates how these show up and inform what happens within and between individuals.  You will be introduced to new and different ways of seeing and understanding the patterns and dynamics at play in the human systems in which you find yourself - as a coach, therapist, facilitator, leader; as member of a group, family, organisation, community.  The applications are boundless. 
Expect to leave with some simple models, methods and metaphors for understanding human system dynamics that can be applied immediately.  We will briefly touch on The Potent 6 Constellation to demonstrate its systemic nature and illustrate how it is substantively different from most other coaching approaches.
Registration and payment



Registration is through eventbrite with payment online via paypal or by invoice and BACS.  Because these trainings are very small cohorts, last minute cancellations will incur a 50% non-refundable fee if you cannot transfer to an alternative training date within the next 6 months.  If Potent 6 has to cancel the training, all registered participants will be invited to register to the next available dates. 
Progressing to next steps
For those interested, the next step is Practitioner training for The Potent 6 Constellation. This begins a process of integrating and expanding individual and shared learning and practice.  Participants will recognise the complementary, embracing nature of the model - how it validates current knowledge and skills; and how it has the potential to inform, enhance and deepen capacity to work more powerfully and systemically in a multitude of settings.
When & Where

The Cabin
Farrer Terrace
EH7 6SG Edinburgh
United Kingdom


Organiser
Louie Gardiner of Potent 6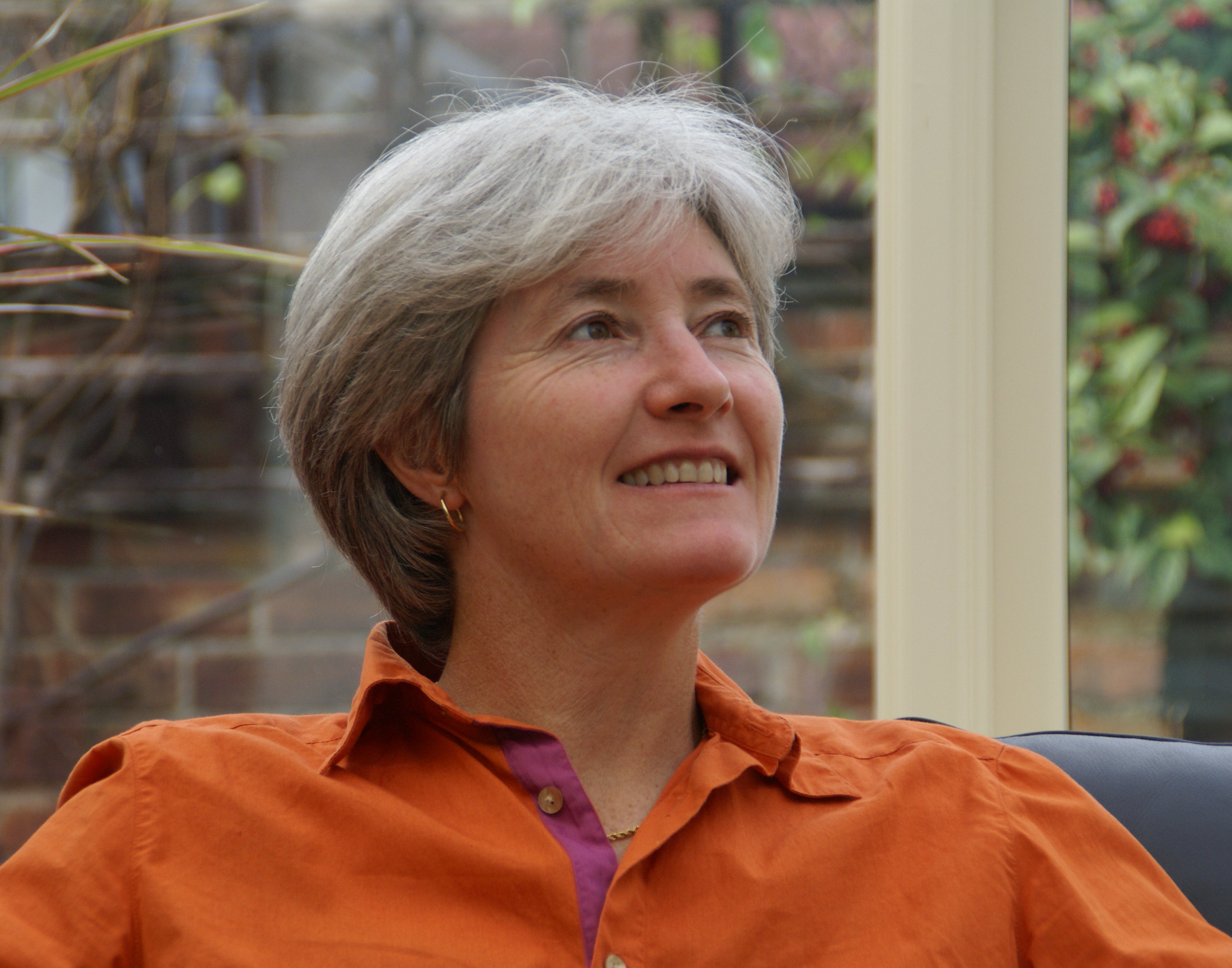 THROUGH MY OWN EYES
Beyond the usual information you might expect to read about us, (scroll down if you wish to read some FACTS), I thought I would offer a different taste of who I am.  I am a human being - a woman who loved playing sport until five knee operations curtailed my frolics across hockey fields and cricket pitches. Now, I run and cycle and gym and swim but not as much as I want because I have a PhD thesis to write!  So I am less fit and less toned than I have been throughout my entire adult life.  
I engage in life and with others, with curiosity, compassion and passion.  I like to hug hello and goodbye.  I have a sharp mind except when don't.  I don't talk a lot except when I do.  I am strongly kinaesthetic, emotional and visual except when I revert to my rational mind.  I think and process through pictures and through movement. I am a big picture, systemic practitioner and am strong on process and detail.  I have an eye for the aesthetic and love to be comfortable above all else.  I do not overly care what I wear except when I do - and I am very picky about my haircut.  I love facilitating groups and come alive in ways that get no airtime in others parts of my life.  When playing at work, I reveal simplicity in complexity; I illuminate patterns amidst chaos and confusion; I cataylse connections that liberate flow; I create frameworks and approaches to pass on what I learn.  With emergence, I dance. I sing when I get the chance.  I play with words and am channel to poems which land upon the page.  I am no artist yet know my artistry flows when I show up, open and hold the space in service to people like you.  I am open-hearted except when I get scared; friendly except when I am withdrawn; sensitive yet bold.  I am radical but not extreme; an edge-rider; horizon explorer; concept-creator. I am an Alchemist who shapes space for people to experience and become artists in and of their own self-transformation.  
FACTS
I am an executive coach, facilitator, coach supervisor and Leadership Development Cconsultant with a proven track record spanning 30 years.  If empirical evidence is anything to go by, I am a writer, a poet, a pioneer.
In the absence of suitable models and methods to handle complexity, I have found myself creating unique approaches to address unmet needs.  My creations support people to adeptly navigate complex, fast-changing contexts & challenges at personal, team, organisational and wider system levels.  My expertise resides in my embodied understanding of the systemic dynamics that play out in human systems - which is carried through into my Doctoral research.  I have a client base that spans sectors, scales, disciplines and contexts.  I support individuals in communities as well as Board Members and Executive Leaders; undertake whole-organisation leadership development interventions; design multi-sector partnersip ad participation/ engagement programmes and I am a member (volunteer) in a global fellowship called Intiatives of Change (IofC) which works for peace internationally and nationally at local levels in communities and families.  Currently I am delivering a programme called REAL with IOFC developing the capacity of individuals to engage systemically across system scales.
Previous roles include: CE; Trustee, Director, Service manager, lecturer and senior consultant.  I have knowledge & skills which include corporate performance management; leadership and organisational development; Human Systems Dynamics; policy and strategic planning; leisure management; research and consultation; stakeholder engagement and partnership planning; learning and development; public health.  
Examples of other projects, approaches and models: Inspiring Leaders;Inspiring Women Leaders... Dare we?, R.A.D.I.C.A.A.L. Expression, PAI (systemic scoping & planning process), the P6 Constellation; the Participation Compass; SAM (Systemic Agency Model); Systemic Research Playspace
Qualifications
Doctoral Researcher

MBA (Distinction)

Master Accredited Coach

Human Systems Dynamics Professional

BA Hons
Embracing complexity - the paradigm (1 day)