Description
Event Speakers
Edel Harris – Chief Executive, Cornerstone
Malcolm McNeil – Director of Corporate Services and Association Secretary, Grampian Housing Association
Edward Fitsell – Third Sector Development Officer, tsiMORAY – Third Sector Interface Moray
Event
Do you want to unlock the full creative potential of your organisation?

tsiMORAY is launching a new forum to inspire organisations to be more creative in the way they are managed and the governance structures they have in place.

Our first event will include speakers Edel Harris, Chief Executive of Cornerstone and Malcolm McNeil, Director of Grampian Housing Association; two organisations with radically new approaches to leadership and governance. Both presenters will share their rationale for change in addition to the successes and challenges created. We will also enjoy interactive sessions and a panel discussion to explore the issues raised, including what this could mean for your organisation.

We encourage people from non-profit, public and private sector organisations to attend if they are curious about new, more effective work practices or are actively looking to adopt more dynamic governance systems and processes in their workplace.
Join us on Thursday 8th November 2018 to share ideas, and look at different ways to safely unlock the creative potential of your organisation in an increasingly complex world.
The Agenda
09:30 Arrival and refreshments
10:00 Session and guest speaker
12:15 Lunch (provided – please advise of dietary requirements)
13:00 Session and guest speaker
14:45 Questions and answers from The Panel
16:00 Depart
Guest Speakers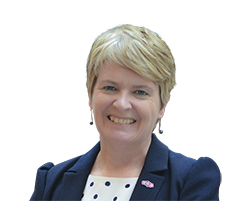 Edel Harris, Chief Executive, Cornerstone
Edel Harris joined Cornerstone, one of Scotland's largest charities, as Chief Executive in May 2008 having previously been Deputy Chief Executive of Aberdeen Foyer.
A former Metropolitan Police Officer Edel's background is in health promotion, holding a 1st class honours degree in Health and Social Care. She spent 8 years working for NHS Grampian and has significant experience in setting up and leading successful social enterprises and in developing new social care services.
Since 2017, Edel has been the driving force behind the pioneering Local Cornerstone plan. This new strategy has been designed to embrace the challenges and opportunities presented by the changing care sector, and aims to position Cornerstone for continued success and a sustainable future.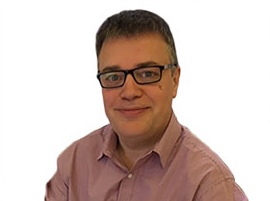 Malcolm McNeil, Director of Corporate Services and Association Secretary, Grampian Housing Association
Malcolm McNeil has worked with Grampian Housing Association since 2000, initially as a Housing Manager before becoming Director of Corporate Services. Malcolm currently works as Director of Strategic Services, a role that covers a range of functions including Finance, I.T., Human Resources, Compliance, Governance and Audit. Malcom's remit also extends to the delivery of change within the Association.
As a member of the Association's Senior Management Team, he is responsible for contributing to strategic direction, ensuring performance delivery, supporting good governance and meeting regulatory standards.
Malcolm is a Board member of tsiMORAY, an Honours Graduate in Humanities from the University of Greenwich, holds a postgraduate Diploma in Personnel Administration from The Robert Gordon University, and a Diploma in Housing Studies. He is a Fellow of the Chartered Institute of Housing and a Member of the Chartered Institute of Personnel and Development (CIPD).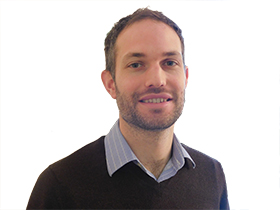 Edward Fitsell, Third Sector Development Officer, Third Sector Interface Moray
Edward Fitsell is a Third Sector Development Officer at tsiMORAY. With previous experience in the corporate banking and corporate responsibility sectors, Edward has been working in the third-sector for ten years. Inspired by ways in which human systems can be improved and developed to deal with greater levels of complexity, Edward works to support the growth and development of the third sector in Moray. Edward brings a range of knowledge and experience that he will use to guide delegates through the history of organisational structures and support organisational-related self-reflection.
Organiser of Embracing Opportunity & Harnessing Risk: Exploring The Future of Governance
tsiMORAY is a dynamic local charity set up to support and promote volunteering, community groups, voluntary organisations and social enterprises.
tsiMORAY provides a single point of access for support and advice for the third sector and encourages collaboration between third sector organisations and between the public and private sectors.
It strives to maintain healthy, safe and sustainable communities across Moray through effective joint partnership working.
www.tsimoray.org.uk