Lucy Adlington discusses her new book "The Dressmakers of Auschwitz" with a special focus on the beauty and ingenuity of 1940s needlework
About this event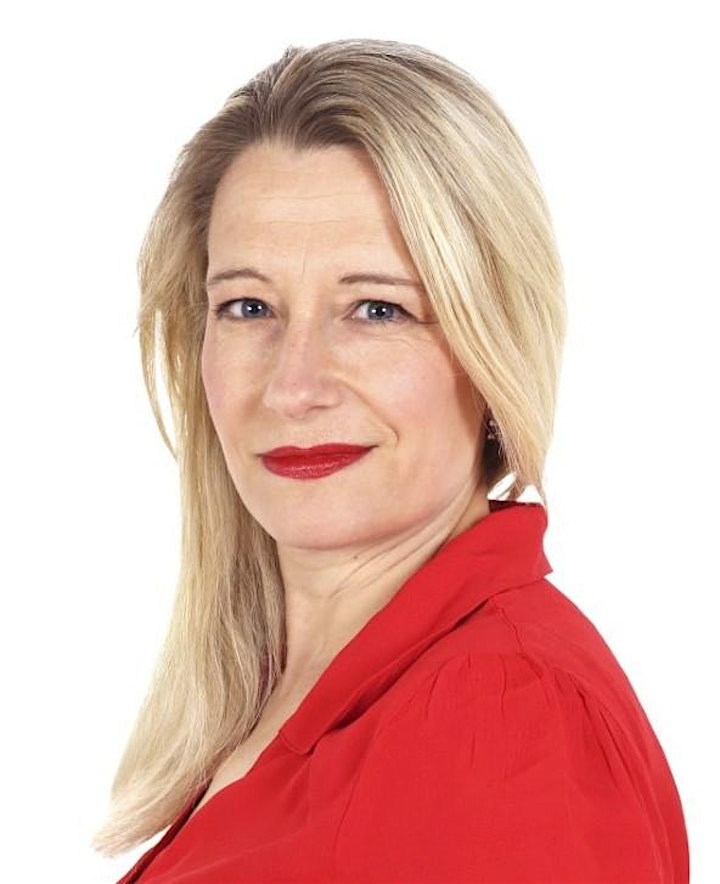 Lucy Adlington is a British dress historian with more than twenty years' experience researching social history.
Adlington runs History Wardrobe, a company which presents costume-in-context talks across the UK.
Her non-fiction publications include: Women's Lives and Clothes in WWII: Ready for Action and Stitches in Time - the Story of the Clothes we Wear.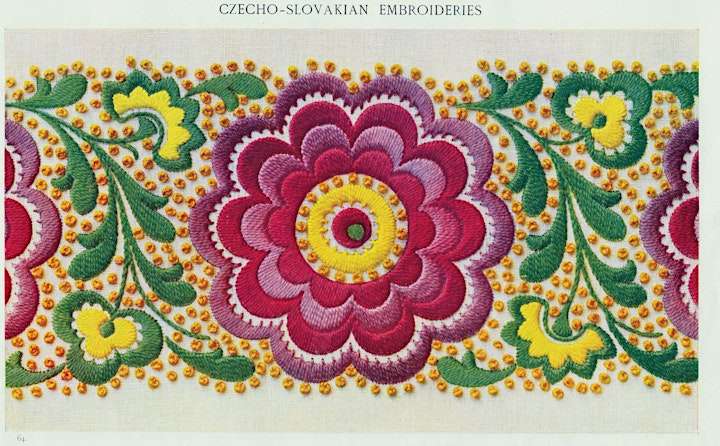 Sewing To Survive
Historian Lucy Adlington discusses her new book The Dressmakers of Auschwitz with a special focus on the beauty and ingenuity of 1940s needlework.
New York Times bestseller The Dressmakers of Auschwitz tells the true story of a group of young Jewish women from Slovakia who were selected to sew in a dedicated fashion salon at Auschwitz, established by the camp commandant's wife.
Here they created beautiful gowns for elite SS women. In this fascinating presentation Lucy Adlington links their history to themes of wartime thrift and sewing skills - including embellishments and embroidery - showcasing a unique collection of textiles and garments from her collection.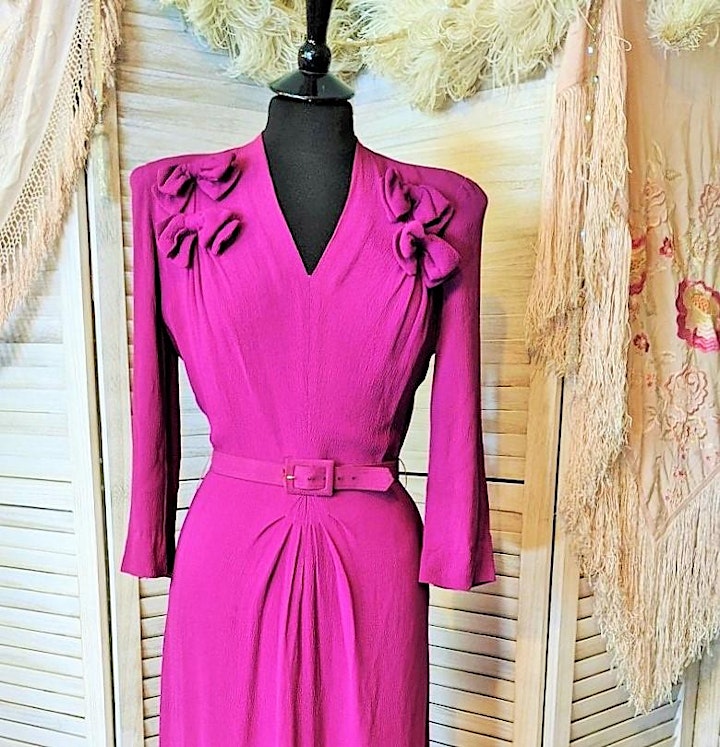 1940s Crepe Dress Detail.
We intend to record this event. If we are satisfied with the quality of the recording, then tickets will be made available to access the recording from December 13th.
Organiser of Embroiderers' Guild THREAD TALKS: Lucy Adlington: Sewing to Survive