EMDR and the Autism Spectrum - with Caroline van Diest
Event Information
Refund Policy
Contact the organiser to request a refund.
Eventbrite's fee is nonrefundable.
About this Event
The EMDR Association UK's regional East Anglia group are thrilled to have secured our Consultant and Trainer colleague Caroline van Diest to take us through how, as EMDR therapists, to recognise and work with clients on the Autistic Spectrum and with ADHD..
But what does the ordinary EMDR therapist without a specialist knowledge of ASD need to bear in mind when identifying and then tackling the impact on our clients of being on that spectrum, whether high- or lower-functioning, whether officially diagnosed or not, and whether they became aware of why they were different earlier in life or very much later?
And what and where are the overlaps between ASD and another relatively recent diagnosis in the DSM and ICD cookbooks of mental "disorders", Attention Deficit Hyperactive Disorders or ADHD.
Caroline van Diest is one of the EMDR UK's leading authorities - and certainly our most enthusiastic - on ASD, and presented some fascinating research at the 2016 national EMDR conference in London.
For her online day with us in November (noting of course that in these Corona times of virtual training, you don't have to be a resident of East Anglia to join), she'll introduce us to the history of clinical and social understandings around autism and ADHD, much more recent than many realise and still fast evolving.
With case examples and personal stories, Caroline will outline how effective EMDR, with appropriate adaptations, can be in working not just with the internal felt experience of those on the Autism Spectrum of being different, but how to work with the impact of those differences on clients' relationships with self and the world, often bewildering and traumatic until understood for both the individual and those around them.
Using Zoom's now familiar larger meeting tools (well practised for our last regional event in April on Intergenerational EMDR - we'll send out the relevant links closer to the day), we'll also have the opportunity to explore Caroline's ideas in breakout rooms and smaller groups.
Now with 6 EMDR Association CPD points.
Join us and be inspired!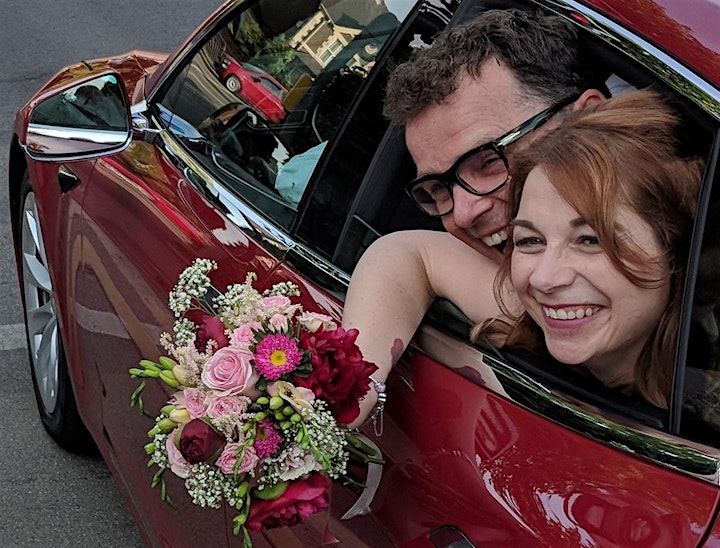 Caroline will probably kill our own regional group founder Mark Brayne who posted this invitation for sharing this fabulous photograph of her and her then very freshly-baked husband Rene (himself also an EMDDR Consultant) on their wedding day in May 2018.
At the ripe age of 70, Mark earlier this year became one of the increasing number of people being diagnosed in sometimes much later life with High-Functioning Autism/Aspergers, and will be supporting Caroline through the day (and straining not to overshare his own suddenly-understood experiences as lifetime Aspie...)
If the picture inspires you meet and be inspired by Caroline on this our next regional networking day, we hope she'll agree the posting has served its purpose...
Date and Time
Location
Refund Policy
Contact the organiser to request a refund.
Eventbrite's fee is nonrefundable.