About this Event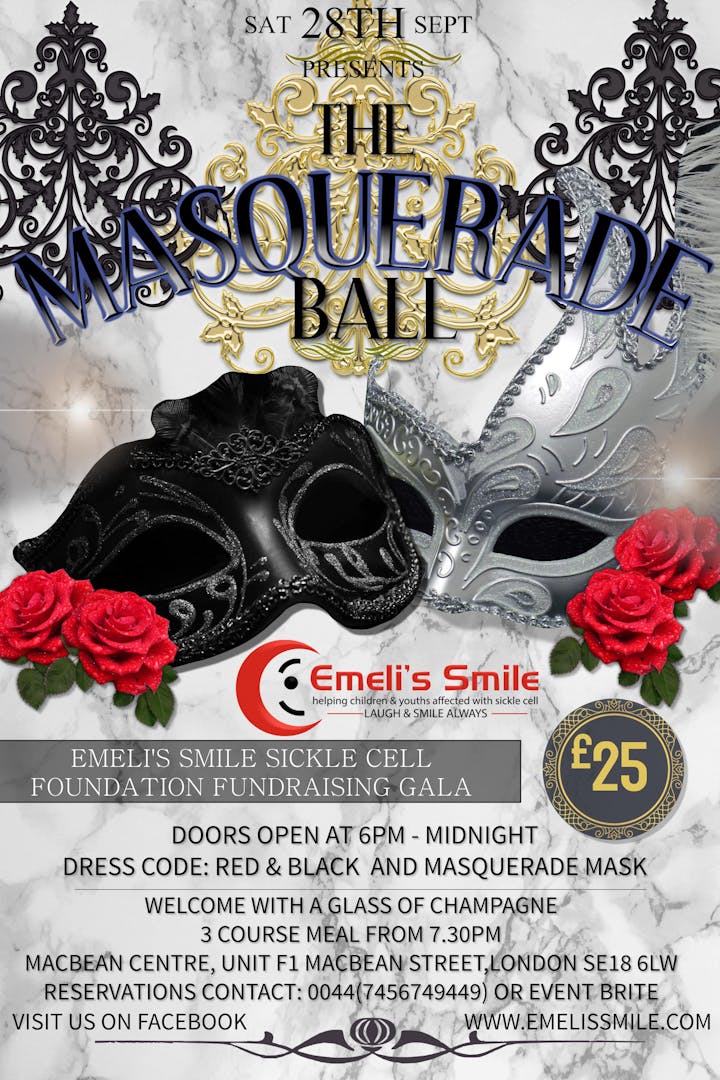 Each ticket includes
A welcome glass of bubbly
3 course meal
Entertainment and Disco
We have some fabulous prizes in our raffle and auction on the night!
All monies raised on the night go directly to Emeli's smile. 
Our cause
Emeli's Smile offer support to families and brings communities affected by Sickle Cell Disease (SCD) conditions who live in Cameroon especially areas affected by the ongoing crisis , in providing pain killers as well as educating and raising awareness of the condition.
Emeli's Smile was founded by Nora Emeli Molongwe. After she encountered several near to death complications, she saw the need creating awareness and financial assistance being fully aware of the challenges faced by sickle cell warriors in Cameroon & Africa as a whole. SCD life -threatening genetic blood disorder that causes many complications such as; children being at high risk of having strokes, blindness, organ failure, pulmonary hypertension, acute chest syndrome, Sickle Cell Crisis( this is when the sickle cells cause a blockage in a blood vessel resulting in severe pain and risk of complications) and more.
Rooms are available at the Travel Lodge in Woolwich near our event. If you would like more information please contact us.