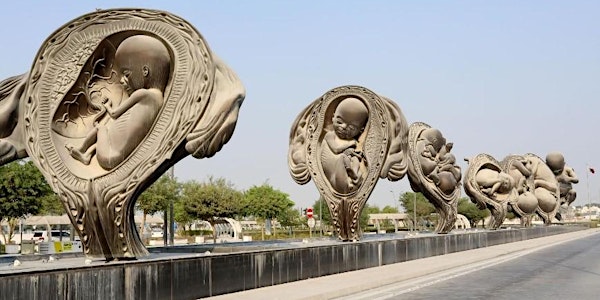 Emergence: A CuSP Meeting in Collaboration with UEL Psychology and Social C...
Location
The Open University in London
1-11 Hawley Crescent
London
NW1 8NP
United Kingdom
Description
Despite being a major theme across the sciences, emergence itself has not been a central concept in social psychological theory. This is surprising given how important the concept was within the social psychology of one of the discipline's founders, G.H.Mead. Mead (1932/1980, p.23) defined emergence as 'the occurrence of something which is more than the processes that have led up to it and which by its change, continuance or disappearance, adds to later passages a content they would not otherwise have possessed'. Emergence, for Mead, is thus more than a vague 'holism' which asserts that new properties come into being as a function of interacting 'levels'. It is a concept designed to grasp how novelty enters into the real processes that constitute the world we are part of. Emergence is therefore of interest to contemporary social psychologists working in a range of traditions who share an interest in process, practice, fluidity and complexity, and it poses problems to approaches that depend upon predictive models and fixed states.
In this seminar, two panels of social psychologists, from UEL and The Open University, will speak on the importance of emergence in their own research. The joint event will start with introductory remarks by Paul Stenner (OU), followed by two panels, each featuring three 10-minute presentations with around half an hour for discussion.
In the first panel emergence as a theoretical concept will be examined. Stephanie Taylor (OU) will talk about the emergent subject of critical discursive and narrative-discursive psychology, and its implications for our understandings of contemporary people; Ian Tucker (UEL) will discuss emergence in relation to emotion and distress in a digital age; and to conclude the panel, David Kaposi (OU) will revisit the Milgram experiments from the perspective of an emergent moral subject.
In the second panel on practical implications of emergence, Laura McGrath (UEL) will talk about emergent therapeutic experiences in mental health services, and Eleni Andreouli (OU) will talk about three emergent axes of lay political reasoning in the context of Brexit: political values, political authority, and the authority of affect. The last speaker, Martin Willis (UEL) will in turn explore how emotion emerges as research participants retell previously distressing experiences.
Following a coffee break, the event will conclude with an hour-long general discussion
Culture and Social Psychology (CuSP) is an Open University Research Collaboration based in the School of Psychology in the Faculty of Arts and Social Sciences, OU. Using innovative social psychological theory and methods, CuSP research provides new empirical insight into the experiential dimensions of emergent real-world issues: http://fass.open.ac.uk/research/groups/cusp
The Mental Health and Social Change Research Group is based in the School of Psychology at the University of East London. Building on the School's tradition of critical and community psychologies, the group engages in varied psychological research involving a commitment to social change, encompassing diverse theoretical and methodological arenas: https://www.uel.ac.uk/research/mental-health-and-social-change-research