Description
Please note this course is for Aberdeen City Council Employees only. You will automatically be added to a waiting list for this course. Your Line Manager is required to complete a Risk Assessment and then send a confirmation email stating that you can attend this course, along with their Financial Code if required, to the OD Team Email.
If you have chosen to attend the additional Paediatric Specific Training (available and advised for anyone working with Children), please be aware that the course finish time is 4:30 / 4:45 instead of 4 pm.
The location of this course is at Aberdeen First Aid School at the Norton Centre, Poynernook Road, Aberdeen. This is located within walking distance of Union Square. Street parking is limited however, Union Square car park and College Street car park are close by, but you will need to pay for your space.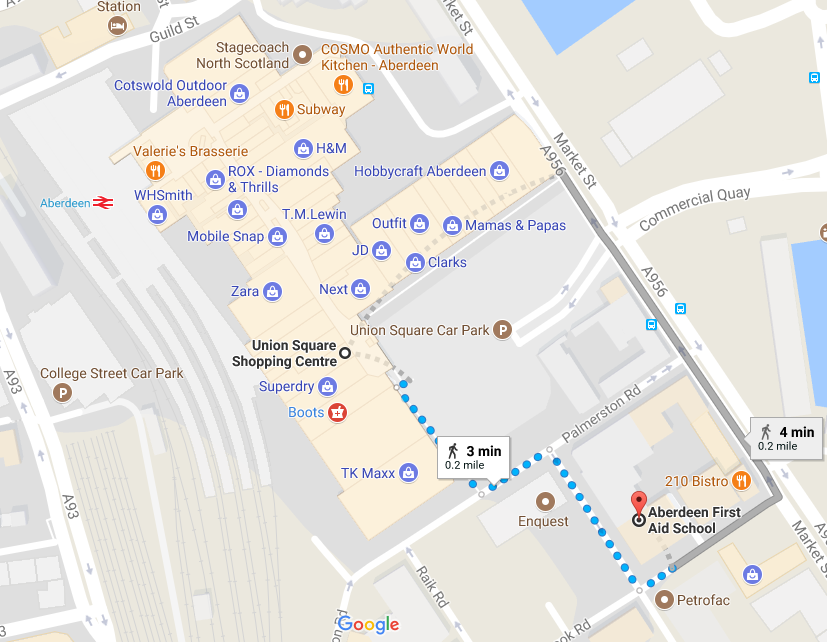 The First Aid at Work course equips you with a wide range of skills and knowledge so that you have the ability to competently look after and treat an injured or ill person until a more qualified person arrives. This course does include the use of an Automatic External Defibrillator. This is in accordance with guidelines published by:
the Resuscitation Council (UK)
the Scottish Qualifications Authority
and additional nationally recognised, regulated qualifications.
---

If you require any additional information about this course, please don't hesitate to contact us.

Organiser - Organisational Development
Programme Manager - Ryan Murray