Description
The Emergency Services are coming to Visit Darlo Play Plaza!
Not only will they be coming to visit, but we will be offering themed crafts in the session and extending the time from 1:30-4pm! (THATS AN EXTRA HOURS PLAY!!!)
Monday: Fire Engine: 1:30pm
Tuesday & Wednesday: Police: 1:30pm
Thursday: Air Ambulance: 1:30pm.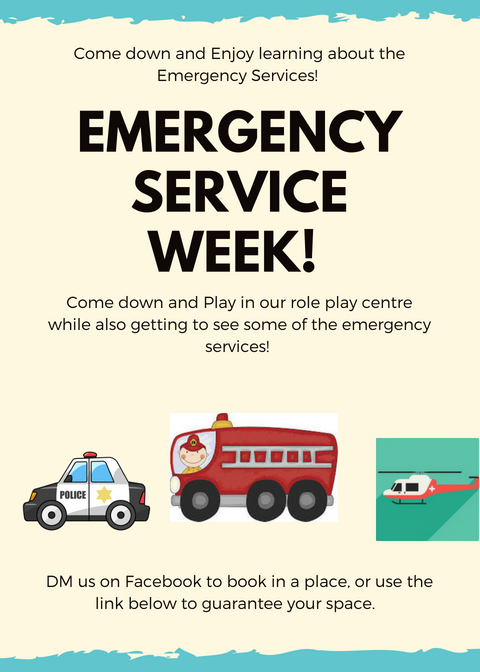 ***If you have a membership, please contact us directly, as we can still apply your discount!***