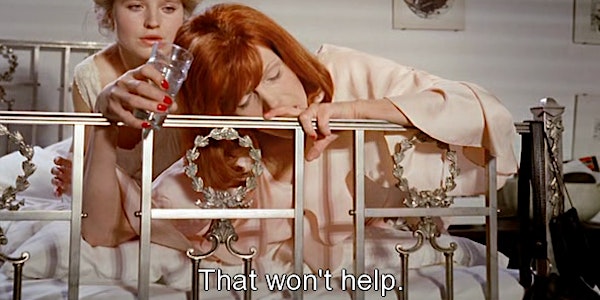 Emerging Filmmakers - BOTTLED UP - Online Event
Emerging Filmmakers - BOTTLED UP - Online Event plus **TWO** new awards!
About this event
Anyone else been feeling a little cooped-up? A little stagnant? A little like the walls are closing in? Are you fed up with that same routine, day in, day out? Getting a little tired of your housemates, or your kids?
➤ EFN has created an incredible line up of award-winning short films that explore people feeling...
"BOTTLED-UP"!
➤ Films that capture the sense of feeling trapped and claustrophobic. That could mean people literally locked in a single location, but it could be broader than that, it could be a feeling of being trapped in a relationship, it could be the feeling of isolation or being trapped in your own head.
🔥 *AND THERE'S CHANGES!!*🔥
**TWO** new awards up for grabs!
- The Critic's Choice Award 🏆 - given to the film that wows our panel of experts! They'll also provide feedback on the night. Three incredible female
- The Audience Favourite Award! 🏆 Everyone who joins can vote for their favourite, including the filmmaking teams and their friends.
So who is this crack-team of critics?
Molly Cowderoy:
Molly is a programmer at Leeds International Film Festival, working across the feature selection and the Academy Award qualifying International Short Film Competition. Molly is also the communications manager at the independent filmmakers' network Shooting People.
Abla Kandalaft
Abla is a film programmer, journalist and translator. She currently produces a film programme on BBC Arabic and has worked for Radio France, BBC World Service, the Associated Press, the BFI and the Cannes Film Festival in various roles, from foreign correspondent and news producer, to presenter and interpreter. She is part of the editing team of Mydylarama, a film web mag and official UK partner of the Clermont-Ferrand Film Festival.
Christina Papasotiriou
After graduating Film Studies and programming for community cinemas, Chistina joined Genesis Cinema's Alternative Programming team where she's been championing underrepresented filmmakers through Fragments Festival, as well as sharing her love for all things film through Genesis' programme.
-Can it get more exciting than that?!
-Nope..
SEE YOU AT 8PM 29th JUNE ON OUR FACEBOOK EVENT PAGE. https://www.facebook.com/emergingfilmmakersnight
WE WILL ALSO EMAIL YOU THE FACEBOOK LIVE LINK 15MIN BEFORE WE START!
The Emerging Filmmakers Night team