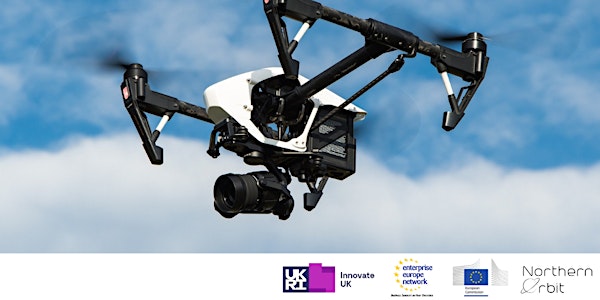 Emerging Industries New Value Chains Boosted by Small Flying Objects Info
Northern Orbit : UFO - Emerging Industries New Value Chains Boosted by Small Flying Objects Information Session
About this event
Join Thaddé BOUCHARD (Aerospace Valley European Co-ordinator) and Luca Bodello (KTN) as they give us an information session on the funding call and answer questions from the attendees
The project is supporting European SMEs in developing innovative products and services by integrating new technologies and know-how provided by the combination of innovative Small Flying Objects, embedded nano and digital technologies, KET's, data analysis and exploitation solutions. Along with fostering the development of cross-sectoral industrial value chains the emerging industries (Mobility, Environment, Blue Growth, Finance and Insurance, Climate, Digital and Creative/Gaming).
Funding is available for feasibility, demonstration and market and business demonstration projects.
Two calls:
1st call opens 27/11/20 closes18/02/21
2nd call opens @Mar/Apr closing Aug/Sep
The UK can apply to both calls.
This will be a brief information session but please see the full information on the call on the links below:
Webinar from the launch is here: https://bit.ly/39pugzV
Funding call is here: https://bit.ly/33fG57D
UFO Website is here: https://www.ufoproject.eu/
There are 2 workshop days which I recommend you attend to establish relationships https://bit.ly/3nSXcEm
Day 1 - 03/12/2020:
Climate and Environment: 9:00 – 12:00 CET
Mobility: 14:00 – 17:00 CET
Day 2 - 7/12/2020:
Blue Growth 9:00 – 12:00 CET,
Finance and Insurance / Digital Creative and Gaming 14:00-17:00 CET