Emerging Museum Fundraisers - Essential Knowledge and Skills
Description
Emerging Museum Fundraisers - Essential Knowledge and Skills

This workshop is for individuals who want to understand the essentials of fundraising; key techniques and the sources available to your museum.
The programme will:
Outline the principles of creating an effective Case for Support for your organisation

Introduce a seven-stage approach to developing a Fundraising Strategy for your organisation

Provide an overview of the key sources of fundraising income

Explore two key sources in more detail - Individual Giving; Trusts & Foundations – and provide key tools/techniques for delivering more effective fundraising results in these two areas.
Timetable:
09:30: Arrival & refreshments
10:00: Session 1: Making your Case
sharing your value proposition

making it impactful

adapting to different audiences
11:15: Break
11:45: Session 2: Developing a Strategy
seven stage strategy model

characteristics of different income streams

assessing organisational competence for fundraising
13:00: Lunch
13:45: Session 3: Individual Giving
relationship fundraising

motivators & hygiene factors

building relationships
14:45: Break
15:00: Session 4: Trusts & Foundations
understanding foundations

writing problem statements

structuring proposals
16:00: Close
The session will be led by Jules Bellingham, who is a trainer and consultant with =mc. Jules specialises in fundraising, presentation skills and leadership development. She spent nine years working in the commercial world before becoming Deputy Director of Fundraising & Marketing at one of the UK's largest children's charities, Action for Children. Jules is an active Trustee of two Birmingham charities: Moor Pool Heritage Trust and Birmingham LGBT.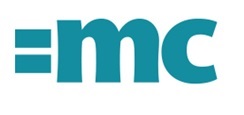 =mc is a major UK based organisation that specialises in improving the performance of public and third sector organisations. It runs the National Arts Fundraising School which is a fundraising training programme exclusively for the arts and cultural sector.