Description
Despite being effectively hidden to most people; satellites, drones, space technology, and the data they provide are part of our everyday lives. Reduced launch costs, miniaturisation of technology, and standardisation are driving increased opportunities in small satellites and drones to solve everyday real-world challenges.
Emerging Tech in Aerospace Ecosystems
Workshop, 08:30 - 12:00
The workshop will be held in the morning and with a view to highlighting the innovative ways this data is being used to plan, monitor and protect buildings and infrastructure. This will bring together experts from the worlds of civil engineering, satellite applications and aerospace.

Networking Lunch, 12:00 - 14:00
Capitalising on the momentum built from the workshop, there will be a networking event directly after the morning workshop to further explore the challenges highlighted in the workshop and to build capacity to collaborate on potential solutions.
All the Emerging Tech series are free to attend. You can register to attend a single session or both by selecting the relevant ticket when completing your order.
The GX Project
The Great Exhibition of the North is a three-month celebration of the North of England's pioneering spirit and the impact of our inventors, artists and designers. It's a chance to show how our innovative spirit has shaped the world and is building the economy of tomorrow.
GX is an ERDF funded innovation project that will wrap around the Great Exhibition of the North and run for 24 months. It will support North East SMEs and scaleups to innovate, collaborate and develop new products and services.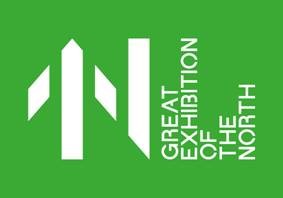 What we're exploring:
In a workshop delivered by Urban Foresight, find out from our innovative showcases and panel of experts exploring issues related to:
Safety and security

Disaster management

How remote monitoring can improve the maintenance and operation of critical infrastructure assets.



Why you should come
This event will give the opportunity to:
The event will be facilitated by Durham University's Dr Jo Berry, an expert in digital business models and big data.



Getting there:
Durham University Business School's main location is in the beautiful, historic city of Durham, which has a UNESCO World Heritage Site at its heart. Click here for directions to the school's Durham Campus.
Pay and display parking is available on nearby streets around the Business School. Parking is also available at the Howlands Farm Park & Ride facility, which is a ten-minute walk away from the venue.
This project is part-funded by the England European Regional Development Fund as part of the European Structural and Investment Funds Growth Programme 2014-2020.