Description
The Great Exhibition of the North is a three-month celebration of the North of England's pioneering spirit and the impact of our inventors, artists and designers. It's a chance to show how our innovative spirit has shaped the world and is building the economy of tomorrow.

GX is an ERDF funded innovation project that will wrap around the Great Exhibition of the North and run for 24 months. It will support North East SMEs and scaleups to innovate, collaborate and develop new products and services.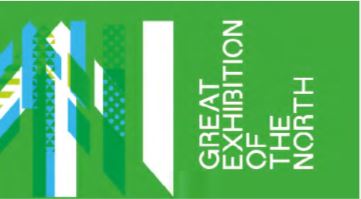 EMERGING TECH IN HEALTHCARE

The fourth event in our Emerging Tech series of the GX programme focuses on the future of Healthcare. With an ageing workforce, the challenge remains to keep up productivity and preserve the valuable skills acquired by older professionals over a lifetime. With an outstanding line up of speakers, businesses can expect to be inspired by stories of innovation from across industry. All the Emerging Tech series are free to attend.

What we're exploring:

From wearable apps to connected devices, in a workshop delivered by Urban Foresight we will outline challenges and opportunities that come with increased tech adoption and the use of tech-based solutions to live well, feel well, and age well.

Why you should come:

This event will give you the opportunity to:

Explore new gait technology and preventative solutions helping us stay active for longer with Podfo.


Hear about how technology can predict and prevent challenges that come with ageing.

Hear about cutting-edge research and the latest adaptive solutions to enhance our quality of life into old age with Home Group

Gain insight into user-centric design and how we might ensure our workforce is well-equipped in the era of digital revolution with MiCarePlan.


Learn about challenges within the sector from Cisco and support from Innovation Super Network

For those interested in showcasing their products, click here to find out more about attending as an exhibitor.

What to expect:

08.30 Registration opens
09.00 Welcome and opening remarks
09.10 Speakers
10.10 Innovation Supernetwork: Challenges, available funding and support
10.20 Panel discussion and Q&A
10.50 Networking and meeting the exhibitors
11.30 Event close.


Getting there

Directions to Northern Design Centre.

Northern Design Centre is fully DDA accessible.

Parking options near the Northern Design Centre.


This project is part-funded by the England European Regional Development Fund as part of the European Structural and Investment Funds Growth Programme 2014-2020.