Description
Smart Cities are increasingly having to deliver more with limited resources. Digital transformation agendas and innovative collaborative solutions are enabling cities to meet these challenges. The resultant urban business models are opening up supply chains and areas of opportunity for SME are globally.
What we're exploring
We'll explore how, in the North East, local authorities and global companies are both alike utilising SME supply chains to deliver smart city technologies and solutions. The Future Homes project, in partnership with the Waste Commission, will present their Innovation Challenge for Smart Waste and opportunities to test new products and services on the Newcastle Helix site opening up opportunities for SMEs. Gateshead Council will offer a differing perspective on this topic by showing how a digital transformation of their planning data is creating economic opportunity for SME developers.
Why you should come
The second Smart Cities networking event in the Emerging Tech series is focused on SMEs in the supply chain for Smart cities. The interplay between large business and SMEs in the delivery of innovative technologies and solutions, and the ways in which SMEs can gain from the opening up of local authority data to stimulate economic activity.
This event will create a space for conversations and collaboration to begin - a great way to kick-start a step-change in your organisation, and in the sector.
The event will take place in The Core, Newcastle Helix, a new urban quarter in the centre of Newcastle that seeks to provide a blueprint for sustainable urban development.


Agenda
8:30 - 9:00 Coffee and Registration
9:00 – 9.15 Local Authority Society of IT Managers Case Study
9.15 – 9.30 Gateshead Council Digital Planning Tool Case Study
9.30 – 10.00 Panel Q&A

10:00 – 10:30 Networking & Coffee
10:30 – 11:10 Future Homes: Waste Commission Smart Waste Innovation Challenge introduction and mini sprint (see below)
11:10 – 12:10 Thematic Group discussions
12:10 – 12:30 Reporting from group discussions and next steps
12.30 – 1.30 Light Lunch & Networking


Waste Commission Innovation Challenge – Smart Waste
The World is producing more and more waste, currently 1.3 billion tonnes a year. Reducing it is one of the biggest challenges we face.
The facts and figures – Newcastle is a growing city with 21,000 new homes, 14,000 new jobs and almost 30,000 more people anticipated by 2039. We estimate each new home could generate around a tonne of waste per annum.
The Challenge and Opportunity
As the City grows, there is an opportunity to do more to build-in reduction, reuse and recycling to new developments. The Newcastle Future Homes project will provide a great test bed to trial new ideas, solutions and products. We will hear from Waste Commission colleagues who will explain some of the issues faced along with current and future thinking. They are keen to engage with local businesses in developing solutions and this event will be the starting point.
Areas of innovation
The Waste Commission is looking for ideas and solutions in a number of areas including; flexible living, materials, digital technology, and zero/low energy systems (amongst others).
This is a great opportunity for any organisation working in these areas or that may have solutions to offer.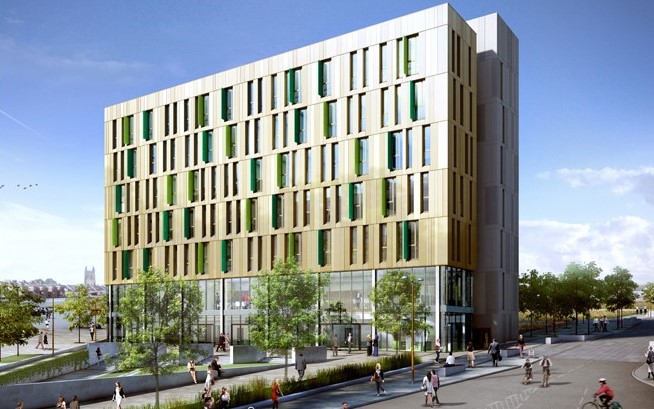 Getting there
The Core is less than a 5 minute walk from St. James' Park football stadium and metro station, and less than a 10 minute walk from Newcastle Central railway station. The Core is also easily accessible by bus and by car. There are several public car parks in the centre of town, as well as on-street parking in the vicinity. There are also numerous bike racks on site for cyclists to use.
Click here for more information on getting to The Core.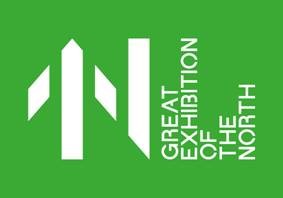 The GX Project
The GX Project, led by NewcastleGateshead Initiative, provides a range of opportunities to North-East SMEs and scaleups before, during and after the Great Exhibition of the North. With a focus on innovation the project is designed to enable local businesses to benefit from the unique platform provided by the Exhibition during the summer, and allows the region to continue to capitalise on it through a programme of intensive business support running until September 2019. At this event you can learn more about how the GX Project might support your business, ideas, and future collaborations.
This project is part-funded by the England European Regional Development Fund as part of the European Structural and Investment Funds Growth Programme 2014-2020.