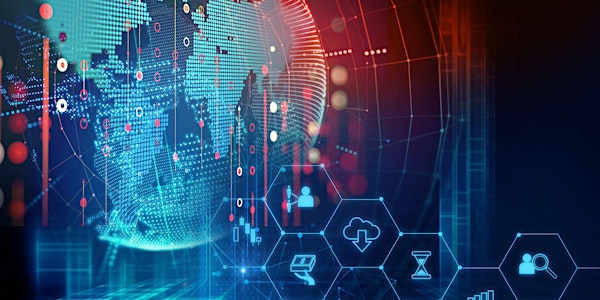 Emerging Trends in Testing, Dev Ops and AI - Software Testing SG (SIGiST)
Sales Have Ended
Registrations are closed
We've closed the event for any further registrations.
Sales Have Ended
Registrations are closed
We've closed the event for any further registrations.
Description
Following a period of reflection in 2018/2019, BCS SIGiST has been relaunched for 2020 with a new organising committee chaired by Adam Leon Smith.
We are planning a series of evening events during the forthcoming year and the first one will be Tuesday 31 March 2020.
The theme of the first event will be Dev/Ops and Testing, with three speakers from the testing community. If you are new to Dev/Ops, or want to increase your knowledge, please come along!
6pm Adam L Smith, Chair - Introduction
6.10pm Lisa Crispin "Behaviour-driven development and continuous delivery – how do they fit together?"
6.40pm Break
6.55pm Parveen Khan "Exploring a DevOps Transformation like a Tester"
7.25pm Ian Howles "Getting to Grips with Artificial Intelligence and Robotics"
7.55pm Wrap up
8pm end
--------------------------------------------------------------------------------
Our first speaker, Lisa Crispin's presentation is entitled Behavior-driven development and continuous delivery – how do they fit together?
Continuous delivery (CD) is all about delivering small changes to customers frequently and without strain or stress for the team. A big part of this involves enabling shared understanding across the team of the capabilities to build, carving features into thin end-to-end slices (remember – small changes!), getting quick feedback, and using that feedback wisely to build confidence.
Behavior-driven development is a tried-and-true way to build shared understanding of features and stories among team members from different disciplines. In this talk, Lisa will explore ways that BDD fits into and enables CD, and how CD impacts BDD.
Learning takeaways:
• Insights around when our deployment pipeline begins
• Ways BDD can help shorten feedback loops and cycle time
• How CD amplifies the benefits of BDD
• Ways your team can take advantage of BDD and CD, one small step at a time

Parveen Khan from Square Marble Technology is our second speaker and her subject is Exploring a DevOps Transformation like a Tester.
Ian Howles from IBM is our second speaker and will talk us through Getting to Grips with Artificial Intelligence and Robotics with a light-hearted look at some of the mixed emotions of AI and Robotics and look at where we may be heading in the near future.

This event is kindly sponsored by IBM United Kingdom Limited.
--------------------------------------------------------------------------------
SYNOPSIS
Exploring a DevOps Transformation like a Tester
Just when we, as testers, got a handle on what Agile means for us, the landscape changed yet again to a DevOps culture. Words like continuous integration (CI), continuous deployment (CD), and pipelines are now ones we're hearing on a daily basis. As a tester, I'll admit, I had no clue of what these words meant, and how was I to change the way I tested to fit within this DevOps culture.
Researching DevOps provided some information, but it was still fuzzy how testing fit into this process. As opposed to panicking about yet another shift in culture, I decided to approach this with a tester's mindset and explore it just as I would a new application.
In this talk, I'll share my journey of illustrating models to visualize and understand CI/CD pipelines; my various phases of exploration of the DevOps culture; and the thoughtful questions that I posed at each phase to learn more about this methodology. I'll also share how my new understanding of DevOps influenced my decisions on which automated tests should be contributed to the CI/CD pipeline and at which stages.
Key Takeaways:
• A visualization of the CI/CD pipeline
• How to approach understanding of CI/CD pipelines as a tester
• Which tests should be added to the CI/CD pipeline - when and why
• Understanding of how and when exploratory testing would fit into devops
Source: https://www.parveenkhans.com/p/blog.html
The second speaker for this event will be confirmed shortly.
--------------------------------------------------------------------------------
SPEAKER BIO:

I'm Parveen Khan and Senior Test Engineer at Square Marble Technology. I am very passionate about testing and very keen on learning new things so I can use it in testing and deliver better quality.
I am always interested to share my testing lessons learned or experiences in the form of stories. I have been part of a few transitions like - waterfall to agile, agile to DevOps, from testing on monolith to microservices architecture.
Apart from work, I'm a super mom of two lovely kids and I blog at https://www.parveenkhans.com/
--------------------------------------------------------------------------------
This event is online only...registration details are below.
Registration URL
--------------------------------------------------------------------------------
THIS EVENT IS BROUGHT TO YOU BY: BCS Software Testing SG (SIGiST) - for more information go to https://www.bcs.org/membership/member-communities/software-testing-specialist-group/


The SIGiST Committee is always keen to hear from anyone with a story to tell. Please speak to any member of the Committee at the event or contact us via LinkedIn, Twitter or Facebook.
Organiser of Emerging Trends in Testing, Dev Ops and AI - Software Testing SG (SIGiST)
We are all responsible for ensuring technology-led change is safe and positive for everyone in society. At BCS we're committed to meeting this responsibility under royal charter.
That's why we set the highest standards of professionalism and best practice in the industry, share knowledge, and develop skills and capability tuned to our evolving digital world.
We've been supporting the technology industry since 1957 and our 73,000-strong membership spans 150 countries. Every member actively promotes IT professionalism and we provide them with career development opportunities and bring the community together to address the professional, ethical and economic challenges facing technology today.