Emma Eden AW/21 art exhibition opening party with live music from Misty Miller, Lilith Ai and ADevil, now @ Clapham Omnibus Theatre.
About this event
Emma Eden is a new and emerging fine artist/painter based in London, currently exhibiting with David Hockney as part of the group LGBT+ show 'Love is not an Ideology' at Zebra One Gallery. 'AW/21' features portraits of cats, humans, living dolls and other animals painted over the Summer and Autumn.
Misty Miller is a musician and songwriter from South London. After releasing her debut album at the age of 16 in 2011 with AWAL, then her second album through major label imprint Relentless/Sony in 2016, she became disillusioned with the business and took things back to basics. Not only sonically, but with the whole approach and ethos to her career.Now resurrected and revived, Misty is working and releasing music independently. Including two EP's 'Fruit' and 'River Songs' and a 12 track cassette of home recordings.
Lilith Ai is an indie singer/songwriter known not only for her rousing music, but for her iconic illustrations and fierce DIY spirit.
ADevil is half of folk noir duo Adam & Evil. Private view from 5pmLive music from 8pm
IG: @Emmaedenartist @mistymillermusic @ Lilith_ai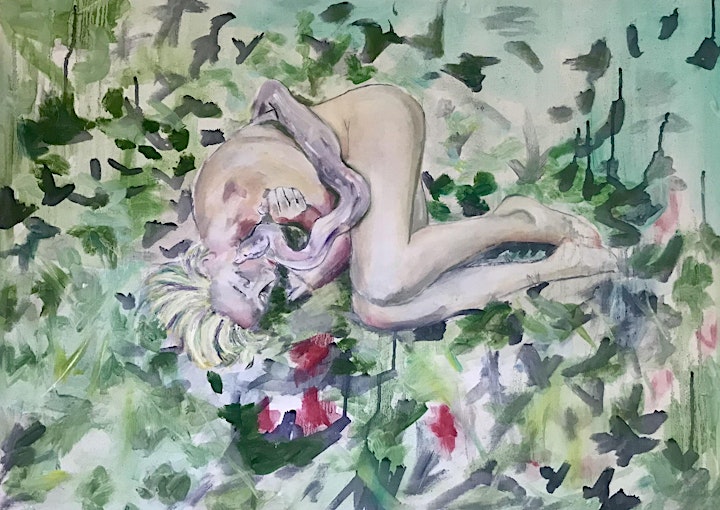 Organiser of Emma Eden exhibition party with live music @ Clapham Omnibus (Common Room)