Emma Forbes: Beyond Glass Walls: Gendered barriers to justice for women experiencing domestic abuse
About this event
This event has been jointly organised by the Scottish Centre for Crime and Justice Research and the Gender Based Violence Research Forum
LOCATION: Yudowitz Seminar Room, Wolfson Building, University of Glasgow
Seminar abstract
This seminar presents the findings of recently completed doctoral research. It presents a feminist critique of Scotland's investigation and prosecution of domestic abuse through the lens of tackling domestic abuse as a gendered offence. It tells two stories: Scotland's policy and legislative response to this issue and the experience of female victims who report to the police.
The apparent sweep of progress on the public stage is juxtaposed with the private struggle of individuals who continue to face barriers. Drawing on in-depth interviews with women who have experienced domestic abuse and those who support them, the data found that women live behind glass walls where domestic abuse is criminalised publicly, but unrecognised coercively controlling abuse is ongoing throughout the court process. They confront a process which communicates around prescribed court dates; fails to respond to their emotions; and retraumatises them through an inordinate wait.
The interviews are contextualised within a 40-year timeline of Scotland's policy, legal, social and academic responses to domestic abuse which highlights ongoing gender inequality in the criminal justice response. Beyond glass walls, there is scope to recognise the complexity and continuum of public awareness and private experience of domestic abuse and to meet the implicit challenges.
Speaker biography
Dr Emma Forbes is a senior prosecutor within COPFS, specialising in sexual offences. She was the first full time Depute in Glasgow's pilot domestic abuse court (2004-2006). Her PhD at the Scottish Centre for Crime and Justice Research (SCCJR), University of Glasgow (2019) examined how victims of domestic abuse in Scotland experience the criminal justice process. To translate research findings to a wider audience and raise awareness of domestic abuse, she has founded GlassWalls, a collaborative community art project. As one of the first Scottish Justice Fellows she has developed an online timeline of Scotland's response to domestic abuse between 1974 and 2020. Further information is available at www.glasswallsart.com
Please note that tea and coffee won't be provided but there is a café in the Wolfson Building right next to the seminar rooms.
To find out more about the GBV Research Forum visit the website or follow them on Twitter @UofGGBVresearch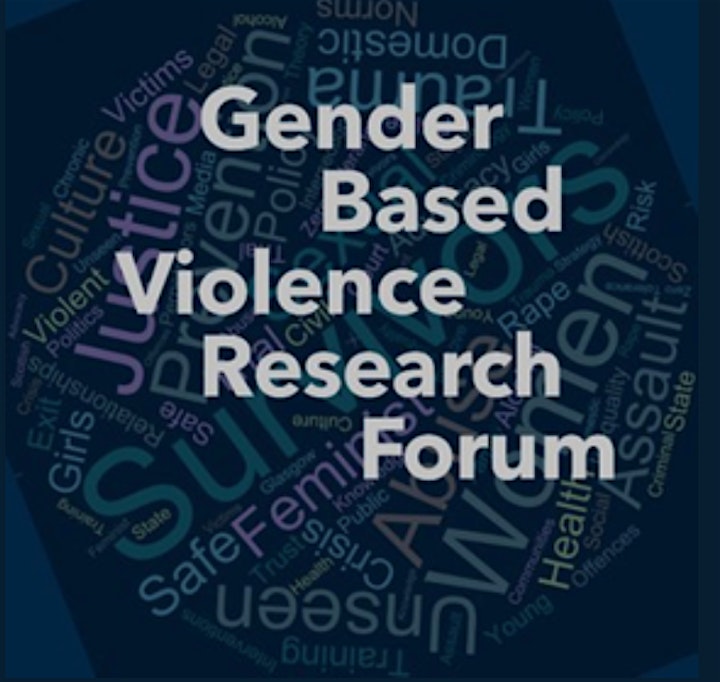 Organiser of Emma Forbes: Beyond Glass Walls
The Scottish Centre for Crime and Justice Research is a collaboration between the Universities of Glasgow, Edinburgh, Stirling and Strathclyde that aims to produce excellent research and develop excellent researchers so as to better the development of policy, practice and public debate about crime and justice. Though based in Scotland and determined to analyse and address crime and justice in Scotland, our work is international both in its influences and in its influence. We work for, with and through fellow academics, policymakers, practitioners and others involved with justice all over the world, believing that Scottish criminology and Scottish criminal justice has much to learn from and much to teach others.