Emma Mason Prints talks about the life and work of Printmaker Walter Hoyle
Description
Emma Mason will be talking about the life and work of Walter Hoyle who lived and worked for many years in Great Bardfield, Essex.

Hoyle was an inspiring teacher and taught at St. Martins School of Art from 1951-60, the Central School of Art and Crafts from 1960-64 and at the Cambridge School of Art from 1964 -1985.
Whilst at Cambridge he launched Cambridge Print Editions that produced limited editions of Artists prints.

In addition to commissioned prints, he designed wallpapers and painted murals for the Natural History Museum and for the Sealink ship St. David.
Between 1965-66 Hoyle made a series of ten linocuts in an edition of 75 printed on Japanese Hosho paper in his Essex studio. They were known as 'the 'Cambridge Series'. Emma Mason Prints stock a small collection of these prints that come directly from the Walter Hoyle archive.
His work is in the collections of the Tate Gallery, Victoria & Albert Museum, The British Museum, Kettles Yard and the Fry Art Gallery.

About Emma Mason Prints
Established in 2004 by Emma and Richard Mason Emma Mason Prints is a gallery based in Sussex specialising in original limited edition prints by British Printmakers working from the post-war period to the present.
For more information about Emma Mason prints please visit their website.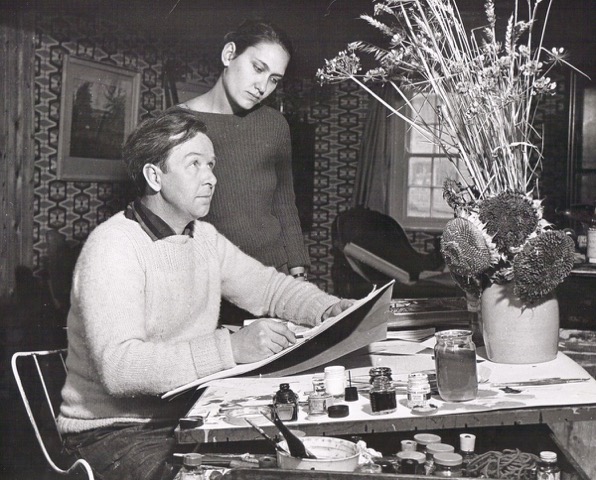 Save
Save
Save
Save
Save