Emotional Intelligence 101 for Startups
About this event
Welcome to the 4th Startup Skill Series this time we will hear about Emotional Intelligence for Startups, how to deal and be emotionally stable through thick and thin in developing startups.
Neuro Focused Emotion Management session is an accelerated application of findings from neuroscience to the field of management. Embracing Neuro Focused Emotion Management, this session introduces the art of synchronizing the science of the brain with management behaviors, offers more effective techniques to better manage oneself and others.
It is essential for Startup Owners/Business Managers to understand the neuro focused emotion management knowledge & techniques so as to help them better understand the impact that human emotions and behaviours.
This 2-hour talk is designed to help Startup Owners/Business Managers to learn and apply Neuro Focused Emotion Management knowledge and techniques so as to build greater personal effectiveness and emotional resilience to perform at a peak level.
At the end of the session, participants will be able to:-
• Understand how the Emotional brain works using the different Emotional Intelligence (EI) Model's impact on performance in our organizations
• Understand how to practice 4 Renewal Pathways to build Emotional Resilience.
Agenda
9.55 am: audience check in via zoom platform
10.00 am: Intro to emotional intelligence
10.10 am: Understand how the Emotional brain works using the different Emotional Intelligence (EI) Model's impact on performance in our organizations
11.00 am: Understand how to practice 4 Renewal Pathways to build Emotional Resilience.
11.45 am: Q&A Session
12.00 pm: End of Programme
Who Should Attend
Startups
CEO
Emotional Intelligence Specialist
Business owners
Managers
Students
Human Resources
Students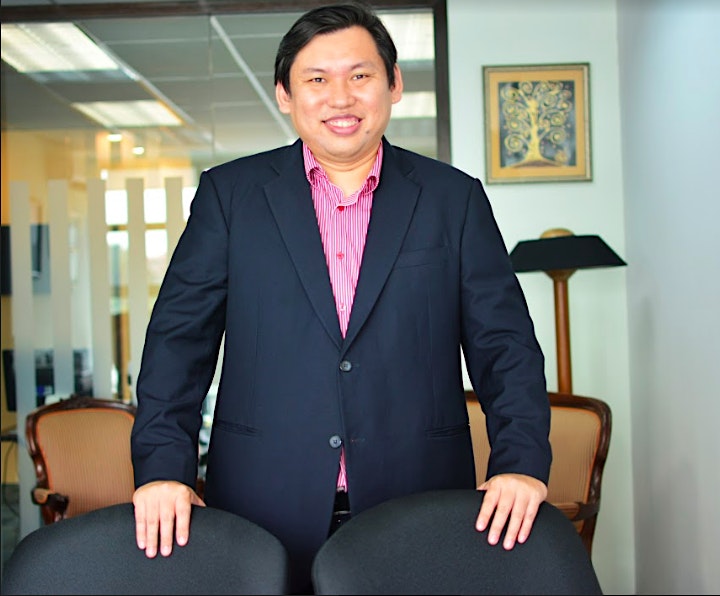 KOH MUI HAN
Mui Han is Principal Consultant for ChangeDynamics Consulting and was previously the CEO for Top Voices Malaysia (TVM), a group of 30 most influential people on LinkedIn Malaysia. Before this, he was with PricewaterhouseCoopers (PwC) Advisory Services Malaysia with 15 years of experience in leading diverse broad-based management consulting and training assignments across different industries. Mui Han is the lead facilitator for the development of emotional intelligence and its application into how managers engage their staff as part of transforming the organization for Sun Life Insurance Malaysia (part of Avicennia Capital, a wholly owned subsidiary of Khazanah Nasional Berhad, the strategic investment fund of the Government of Malaysia.
He has been leading emotional intelligence workshops and conducting personal executive coaching with more than 80 middle managers to provide feedback to Group HR and Management team on the impact of transformation. Mui Han's clients include the PDP KVMRT SSP (MMC-Gamuda JV for MRT2), Sun Life Insurance Malaysia, Prudential, Bayer Healthcare, Pfizer, Abbvie, Novartis, Kewpie Malaysia, Bosch Malaysia, DiGi Telecommunications, Hitachi eBworx, Holcim Lafarge Malaysia, Setia Haruman, Sabah Electricity Board, Sarawak Energy Board, Bintulu Ports, The Star Publications and many more.
Mui Han also leads strategy alignment for Project Delivery Partner (PDP) for MRT SSP Line (MMC-Gamuda). This is an ongoing assignment to put in place a strategy alignment infrastructure and aligned all senior management members of the company by creating a new culture of defining, tracking and developing action plans for the management of RM32billion infrastructure project over 7 years. Mui Han's work include conducting change management sessions to gather buy-in from senior management team members for the new strategic alignment structure while managing individual stakeholders via structured engagement activities. He also the founder of Primed For Success, a movement that seeks to enhance the employability of Malaysian undergraduates through personal branding on LinkedIn.
He spoke to over 6,500 undergraduates at 18 universities, and for this, he was named one of the Top 100 Most Inspirational Icons in Malaysia in 2018/2019 by Marketing In Asia. Since MCO, he has conducted more than 25 virtual sessions for undergraduates, covering more than 3,500 participants. Mui Han's passion is in the areas of graduate employability; where he focuses on creating awareness of the requirements of IR4.0 among Malaysian undergraduates. He is also part of the Young Employable Student (YES) initiative by TalentCorp Malaysia and also an Adjunct Professor in Universiti Putra Malaysia, UPM.
Mui Han holds a Bachelor of Food Science & Technology from Universiti Putra Malaysia, UPM; and also completed an Executive Education in Business Analytics and Big Data from Harvard Business School. He is a certified practitioner for various psychometric tools – Thomas DiSC, Harrison Assessment, and EQi-2.0.