Event Information
Refund policy
Refunds up to 30 days before event
Eventbrite's fee is nonrefundable.
Emotional Intelligence (EI): The Key to Happiness and Success We will explore the importance of EI and the science of wellbeing
About this event
We are delighted to announce that our popular face-to-face emotional intelligence is NOW back at the Royal Society of Arts RSA. Join us this Thursday for this life-changing workshop on developing emotional intelligence and the science of wellbeing
We have two speakers:
Marina Abel Smith
Topic: Developing emotional intelligence
What is going to be covered
What is emotional intelligence and why it matters
How emotional intelligence can enable you to achieve top performance
How emotional intelligence enhances relationships and communication skills
Ways to develop emotional intelligence in daily life
How to have better relationships and communication with others
Building emotional intelligence at work
How this is going to help you:
Manage relationships with others more effectively.
Communicate more effectively
Make better decisions
Manage emotions such as stress and pressure
Motivate yourself to achieve better performance
Reduce anxiety
Dr Suraiya Zabeen
Topic: The science of wellbeing
What is going to be covered
How to deal with work-related unhappiness
How to find your character strength and use them to become happier
How this is going to help you:
Make better relationships
Improves happiness index
Better relationships at work
More about the speakers:
Dr Suraiya Zabeen
Zabeen is a materials scientist with a PhD in aerospace materials from the University of Manchester. She started her career in aerospace engineering, developing life improvement methods for aeoroengine parts by positive stress engineering. While researching on how materials behave under stress, she developed an intense interest in human stress response, positive psychology and overall wellbeing.
She is a qualified Neuro Linguistic Program (NLP) Practitioner, positive psychology coach who is committed to sharing these tools with others. She is the founder of Neurobalance Academy, which is dedicated to helping SMEs and individuals in their niche through science-based talks, workshops, courses, and coaching on productivity and well-rounded wellbeing.
Marina Abel Smith
Trained and experienced in a wide variety of approaches and methods, including Neuro-Linguistic Programming (NLP), Cognitive Behavioral Therapy (CBT) and performance and leadership coaching, Marina is an active member of Ruby Think Tank and trustee of a charitable trust, as well as the founder of Lead Yourself , which is dedicated to the achievement of happiness and peace of mind. Marina delivers talks, courses, and workshops throughout London and the Southeast, on her passion which is how to overcome stress, anxiety and depression, and achieve vibrant happiness and mental/emotional wellbeing instead.
Seats are limited so book early. Light refreshments available.
Take an EI assessment test
https://www.mindtools.com/pages/article/ei-quiz.htm
Terms and Conditions:
By buying this ticket you consent and agree that you will not be sharing any course materials in any way. We may send you occasional promotional materials.
Disclaimer: The purpose of this coaching program/course is to educate and offer information and techniques for emotional healing. We do not dispense medical advice or prescribe the use of any procedure, technique, medication or product as a form of treatment for physical, mental or medical problems without the advice of a physician directly or indirectly. Flourishing life does not guarantee that anyone following the techniques will achieve success and therefore does not take liability or responsibility to anyone with respect to any loss or damage caused, or alleged to be caused.
Endorsement disclaimer: Reference made in this workshop/course to any product, company, process or service by trade name, generic name, manufacturer or otherwise does not imply endorsement or sponsorship.
"If your emotional abilities aren't in hand, if you don't have self-awareness, if you are not able to manage your distressing emotions, if you can't have empathy and have effective relationships, then no matter how smart you are, you are not going to get very far."
-Daniel Goleman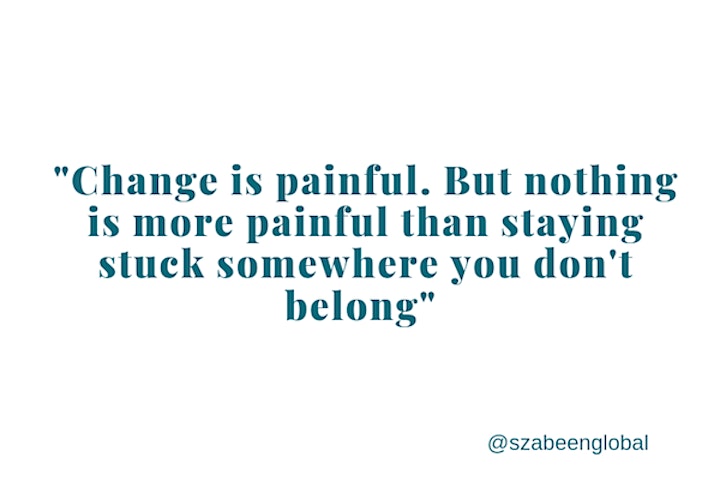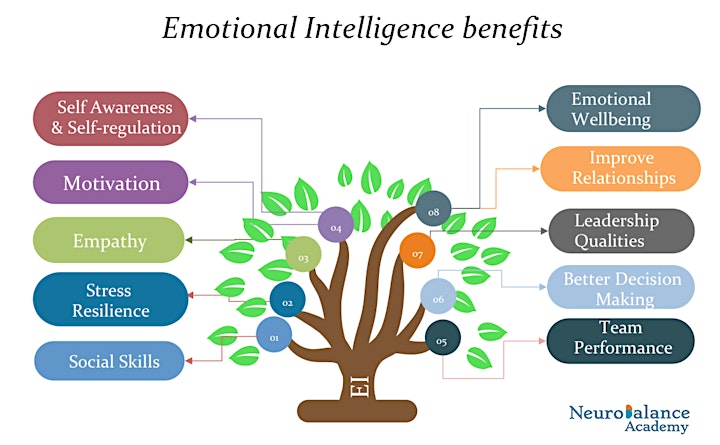 Date and time
Location
The RSA (Royal Society of Arts, Manufactures and Commerce)
8 John Adam St, London
Mayfair
London
WC2N 6EZ
United Kingdom
Refund policy
Refunds up to 30 days before event
Eventbrite's fee is nonrefundable.